Former US Army in Europe chief Meigs laid to rest in cemetery designed by namesake Union general
By
Stars and Stripes
January 26, 2022
---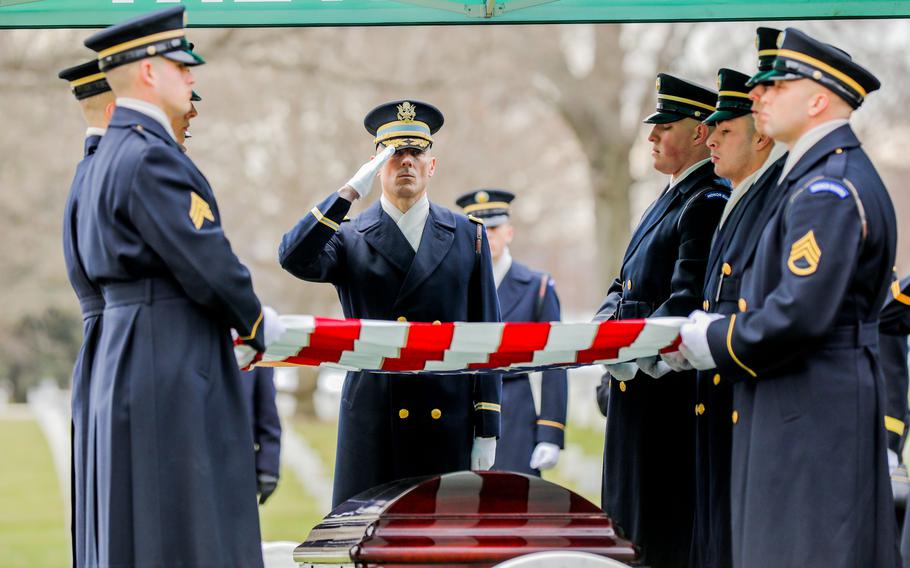 Retired Gen. Montgomery C. Meigs, former commander of the U.S. Army in Europe, was buried this week in the hallowed ground of Arlington National Cemetery, which was designed by an ancestor of the same name.
Meigs, who died in July at the age of 76, was the third-great-nephew of Civil War general Montgomery Meigs.
The funeral took place Tuesday, the Army's Old Guard said in a statement.
Meigs' namesake was an engineer and quartermaster general for the Union who also served as the lead engineer of Arlington National Cemetery. The Civil War-era general also is credited as the engineer of the U.S. Capitol.
Meigs' burial at Arlington brings "a 160-year-long connection back to where it began," the Old Guard said.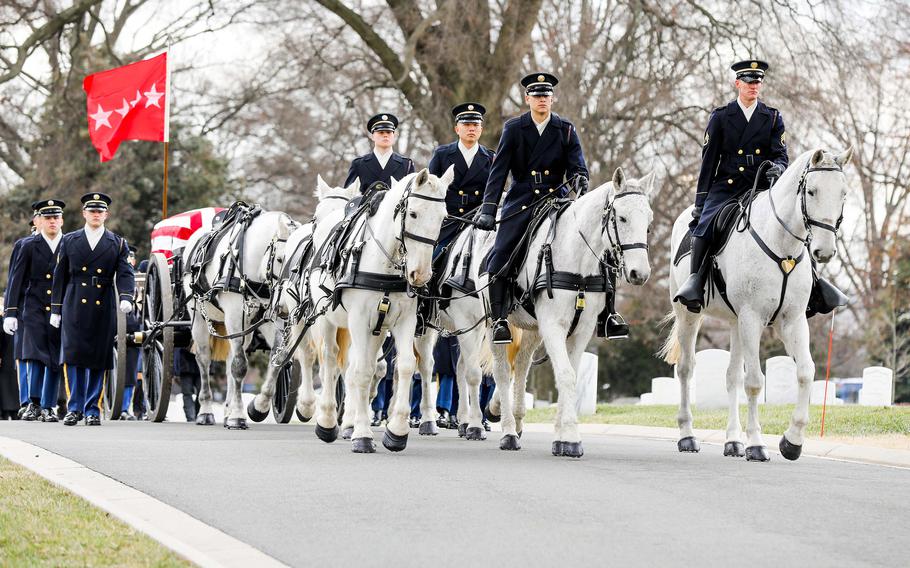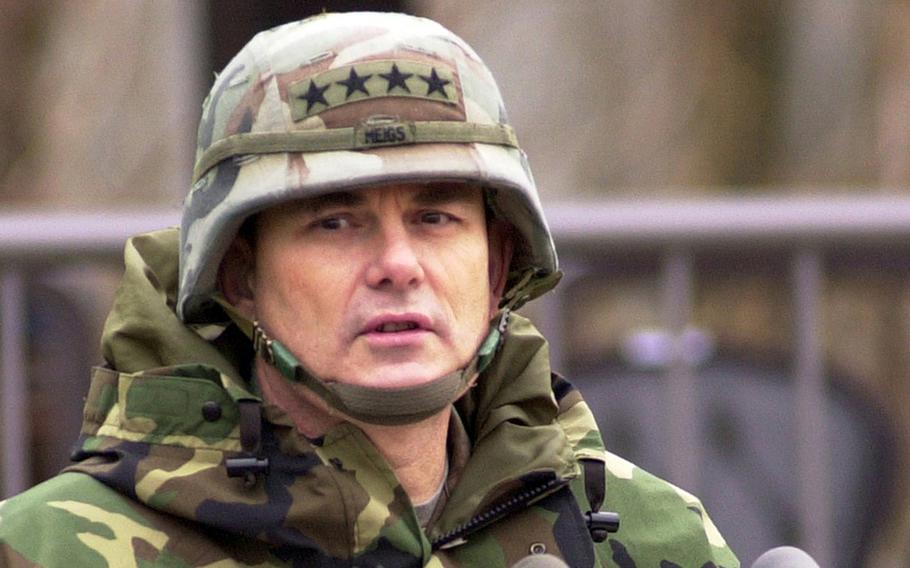 Meigs was a 1967 graduate of West Point. His father, a lieutenant colonel, was killed during World War II in France, months before he was born.
During his time at USAREUR from 1998 to 2002, Meigs commanded 60,000 soldiers. Today, the number of soldiers in Europe is about half that amount.
He also was in charge of NATO's peacekeeping force in Bosnia at a time when thousands of U.S. soldiers operated across the Balkans.
The Army's Old Guard is the oldest active-duty infantry unit in the service and functions as the Army's official ceremonial unit.
---
---
---
---