Montgomery Meigs, former commander of US Army Europe, dies at 76
by
John Vandiver
Stars and Stripes
July 9, 2021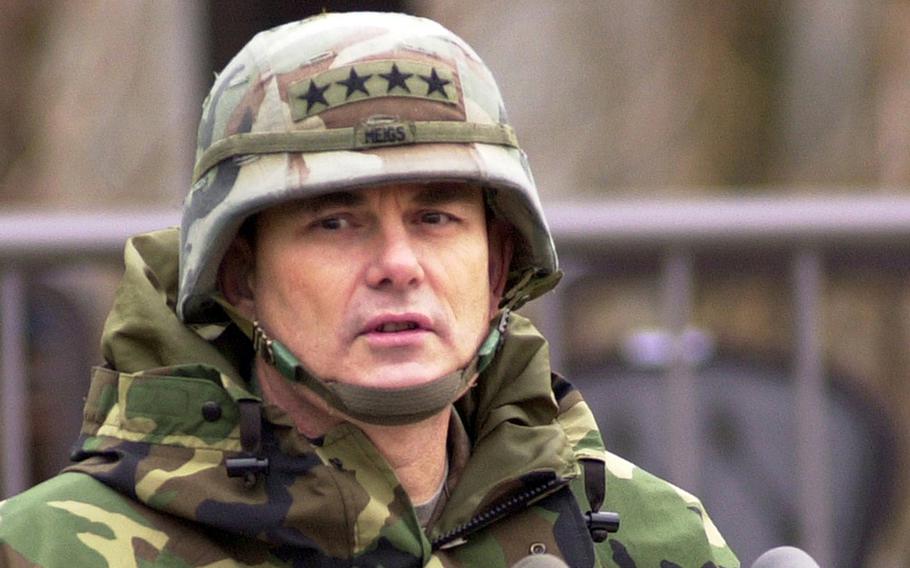 STUTTGART, Germany — Retired Gen. Montgomery Meigs, a combat veteran who commanded the Army in Europe for four years and hailed from a storied line of military officers, died Tuesday in Texas. He was 76.
Meigs led U.S. Army Europe from 1998 to 2002, overseeing about 60,000 soldiers on the Continent. He also commanded NATO's peacekeeping force in Bosnia, when thousands of U.S. soldiers fanned out across the Balkans.
As the USAREUR boss in the aftermath of the 9/11 terrorist attacks, Meigs was in charge as garrisons across Europe went from having relatively relaxed post-Cold War security conditions to becoming the highly secured compounds of today.
An obituary from an Austin, Texas, funeral home did not mention the cause of Meigs' death.
Meigs was an Annapolis, Md., native and a 1967 graduate of West Point. His father, a lieutenant colonel, was killed during World War II in France, months before he was born.
Meigs also was a third great-nephew of the Civil War general Montgomery Meigs, who was a quartermaster general for the Union and was instrumental in the establishment of Arlington National Cemetery. He is also credited as "engineer of the Capitol" in Washington.
Decades before assuming command in Europe, Meigs began his Army career with cavalry units in Germany and Vietnam.
He later came back to West Point as an instructor and earned his doctorate in history from the University of Wisconsin-Madison in 1982, said the Association of the United States Army, where Meigs was a life member. He also led the Germany-based 2nd Brigade, 1st Armored Division into Operation Desert Storm in Iraq.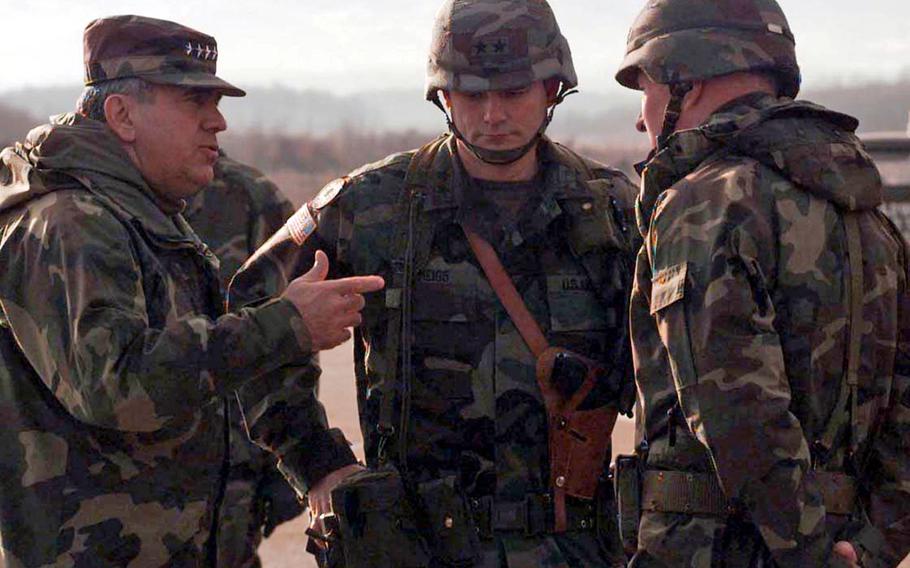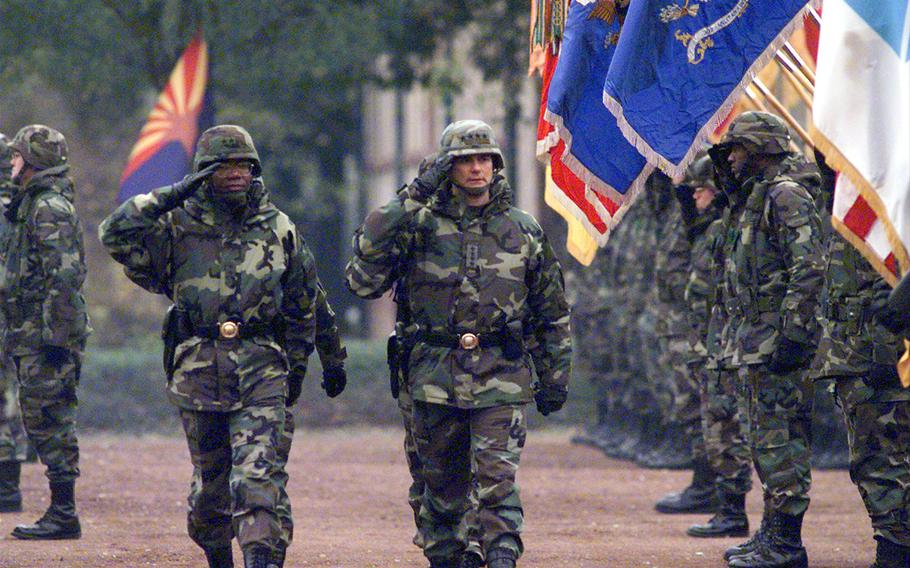 Four years after his Army retirement, Defense Secretary Donald Rumsfeld asked Meigs to lead the Joint Improvised Explosive Device Defeat Organization, as roadside bombs became regularly employed against U.S. troops in Iraq.
Meigs had a common touch when it came to relating to junior soldiers, who expressed condolences online for their former commander.
"He was squadron commander of 1/1 Cav when I was there in 85-86," wrote Raymond Anguiano, a junior enlisted soldier who at that time was trying to get a compassionate reassignment because his son was sick.
Anguiano had been trying for months to get reassigned when he had a chance encounter with Meigs while pulling guard duty and shared his story. Three weeks later, he had orders with a handwritten note from Meigs that read: "The man must fly!"
Another former soldier, a driver for Meigs when he was in command at 7th Army Training Center in Grafenwoehr, Germany, said the general understood his goal of eventually becoming an Army officer.
"To that end, he ensured I was exposed to almost everything he was involved with. This meant that I went into the field with him at Hohenfels to watch unit rotations, gunnery ranges on Graf, and senior leader meetings in Heidelberg," wrote Christopher "Mac" McGarry.
Years later, after McGarry's enlistment had ended and he had gone on to graduate college, Meigs offered to be there for his commissioning.
"True to his word he was there and pinned on my 2LT rank. In many ways he treated me as one of his sons," McGarry wrote. "I felt more like a family member than a lower enlisted member."