Fort Bliss judge delays court-martial of soldier charged with death of a child
by
Rose L. Thayer
Stars and Stripes
January 10, 2022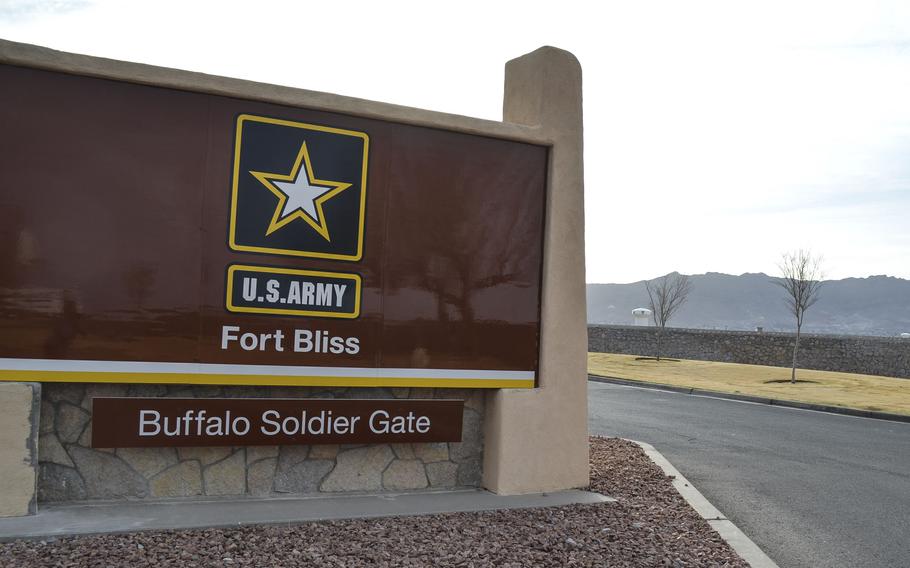 A Fort Bliss judge has delayed a trial that was scheduled to begin Monday for a soldier charged with the murder for the death of a child, officials at the Texas Army base said.
Col. Robert Schuck, a judge in the Army's 4th Judicial Circuit, issued a continuance late Friday for Sgt. Justin Cope, who is charged in the death of a child in El Paso in 2019. Cope also faces an aggravated assault charge from events in 2017 that involved a second child in Wiesau, Germany, according to an Army charging sheet.
Cope, who is assigned to the 2nd Armored Brigade Combat Team of the 1st Armored Division, was expected to plead guilty, according to an online Army court docket. However, the records do not specify to which charges he intended to plead guilty.
As part of the continuance, no guilty plea has been entered, according to Lt. Col. Allie Payne, spokeswoman for the 1st Armored Division and Fort Bliss.
Cope is accused of causing the death of a child younger than 16 years old, according to the Army's charging document. Authorities have said the child suffered head trauma and he or she was squeezed or shaken on or about Feb. 10, 2019. Cope is also accused of squeezing the face of a second child in December 2017 and causing head trauma.
The names and ages of the victims and their relationship to Cope were not included in the documents provided by Fort Bliss officials. The documents also do not include Cope's age or whether he has been placed in pre-trial confinement.
A new trial date has not been set, Payne said.
---
---
---
---