Appeal by soldier convicted for her role in death of West Point cadet adds to legal groundswell against split guilty verdicts
By
Stars and Stripes
January 7, 2022
---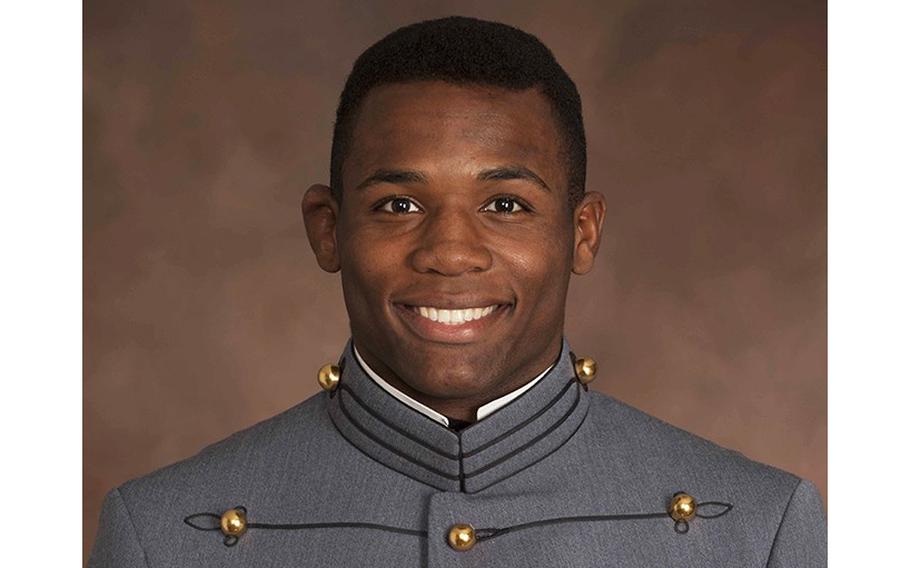 A U.S. soldier who is serving prison time for her role in the death of a West Point cadet is appealing her negligent homicide conviction on the grounds that a military panel's nonunanimous guilty verdict violated her constitutional rights.
The Army Court of Criminal Appeals on Wednesday granted a request by attorneys for Ladonies P. Strong, a staff sergeant who was demoted to private after her 2020 conviction. The case will be heard starting Feb. 10.
The hearing could be the first chance for a military court to weigh in on a growing debate in the legal community over the military's longstanding practice of allowing guilty verdicts with just three-fourths of a panel voting to convict.
In July 2020, Strong was sentenced to three years of confinement over a crash in New York that killed Christopher J. Morgan and injured more than 20 others.
Strong was driving a military truck en route to a training exercise near West Point when her vehicle overturned. Morgan died at the scene. In addition to imprisonment, a military panel ordered the demotion and a bad-conduct discharge.
Attorneys for Strong contend that an April 2020 Supreme Court ruling that deemed split jury verdicts unconstitutional should be grounds for overturning her court-martial conviction.
Strong's appeal comes after a separate ruling Monday by a military judge in Kaiserslautern, Germany, who said prosecutors will need a unanimous guilty verdict to convict an officer standing trial on sexual assault charges.
The judge, Col. Charles Pritchard, made waves in the legal community with his ruling, which held that allowing split verdicts encroaches on service members' Fifth Amendment due process rights.
Pritchard said there is "no rational basis for Congress' different treatment of U.S. service members and civilians" regarding the requirement of unanimity of a jury for conviction.
Army prosecutors are now seeking to overturn that ruling, and the trial of Lt. Col. Andrew Dial, originally slated to start Monday in Kaiserslautern, has been delayed to give them a chance to appeal.
In Strong's case, attorneys appear to be appealing on different grounds, arguing that Sixth Amendment protections that make an impartial jury and a unanimous guilty verdict obligatory in state and federal courts should apply to troops.
Because constitutional rights identified by the Supreme Court generally apply to service members, unanimous convictions also should be mandatory in military courts, Strong's legal team argued.
Defense attorney Mickey S. Williams, an expert on military law at the legal firm Capovilla and Williams, said Strong's Sixth Amendment argument could be on shaky legal ground compared with Dial's, which centers on the Fifth Amendment.
The U.S. Supreme Court ruling in Ramos v. Louisiana made clear that juries must reach unanimous guilty verdicts in federal and state criminal trials.
One reason Williams sees Strong's argument as problematic is that decisions made by higher courts must be followed by lower courts, he said.
Therefore, Strong is arguing for a decision that appears to go against the Supreme Court's ruling on Sixth Amendment jury requirements that don't apply to military courts.
Pritchard, in his ruling in the Dial case, also questioned a challenge on Sixth Amendment grounds, saying the Supreme Court neither explicitly nor implicitly overruled precedent on the inapplicability in courts-martial of the Sixth Amendment right to a jury trial.
For that reason, Pritchard said, his court is bound by precedent established by superior courts.
Regardless, the challenge to split verdicts appears to have only just begun.
"What's at stake is whether service members, who defend the Constitution, will be granted the same rights that the Constitution guarantees everyone else," Williams said. "There is no persuasive argument why a military court-martial should not require unanimous guilty verdicts."
---
---
---
---