Navy SEALs, Army Green Berets train with Greek special operators as bilateral military ties deepen
by
John Vandiver
Stars and Stripes
November 26, 2021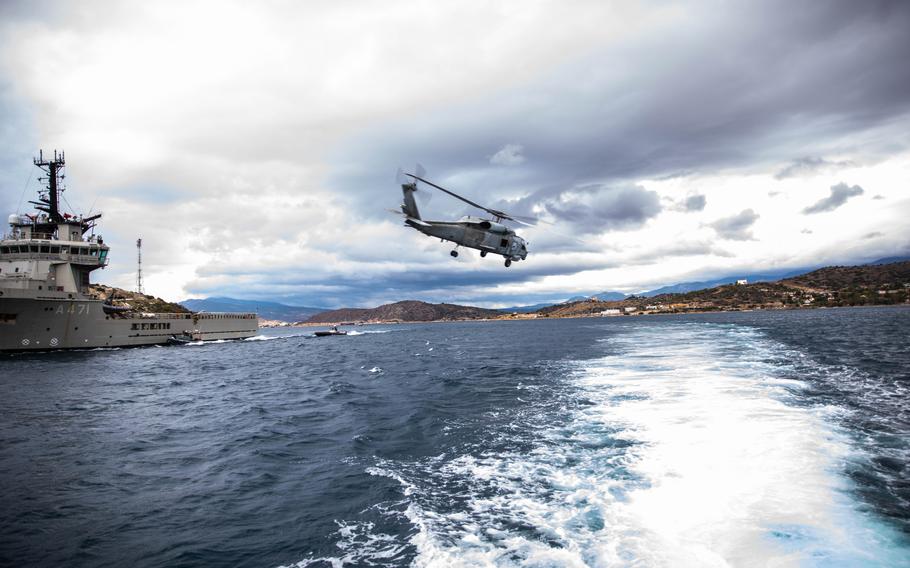 STUTTGART, Germany — Navy SEALs and Green Berets operated alongside their Greek counterparts this week in Athens, where watercraft recently donated by the U.S. to an elite Greek unit were on display.
"I have been so impressed to see not only the growth in the U.S. – Greece Special Forces partnership but also the way the Hellenic Special Forces are working across a wide region," Geoffrey Pyatt, U.S. ambassador to Greece, said in a statement Wednesday after a joint training event in the Greek capital.
For the U.S., finding ways to step up military cooperation with Greece has been a priority over the past couple of years as units increase rotations to the region.
The U.S. recently donated four Mark V special operations craft to Greece. The high-speed patrol vessels, once used by SEALs but now withdrawn from service, originally cost a total of about $21 million, Pyatt said. They were given to Greece under the U.S.'s excess defense articles program.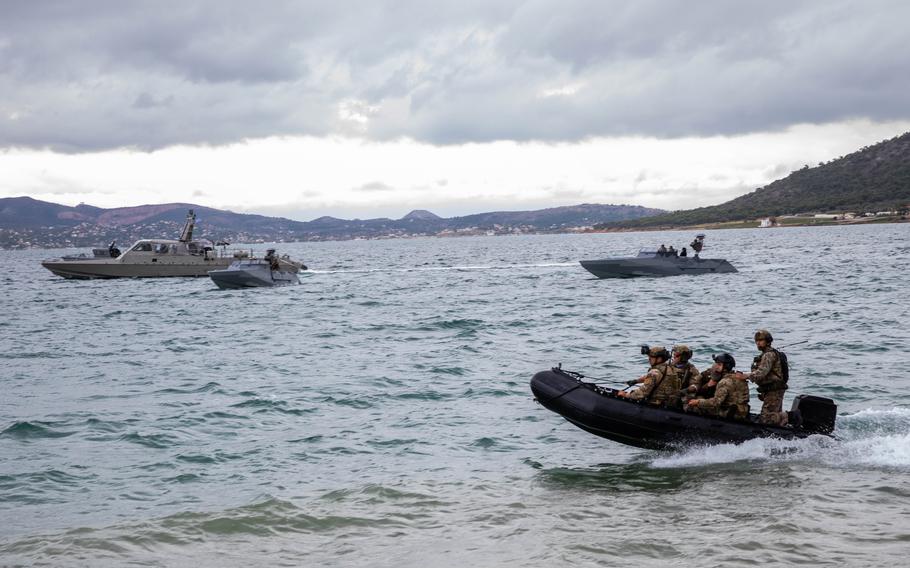 On Wednesday, U.S. Special Operations Command Europe troops patrolled off the coast of Athens to showcase the capabilities of the donated boats.
The drills were aimed at demonstrating how conventional and special operations units can coordinate for rapid response missions across the Mediterranean region, according to SOCEUR. A Greek UH-1H Huey also joined in the drills.
In October, the United States updated its defense agreement with Greece that allowed for greater access to Greek military bases in the eastern Mediterranean, where Russia has expanded naval operations and maintains air and naval bases in nearby Syria.
The U.S. Navy has maintained a decadeslong presence at Souda Bay in Crete, but the Army and Air Force have begun to play larger roles in the country, with rotational forces moving through military sites in Alexandroupoli, Larissa and Stefanovikio.
U.S. Secretary of State Antony Blinken, after signing the new defense cooperation deal with Greece last month, said the plan would enable U.S. forces to train from an expanded array of bases indefinitely.
---
---
---
---