'We expect this sort of thing in combat': Green Beret with the Utah National Guard dies during training
by
Caitlin Doornbos 
Stars and Stripes
September 24, 2021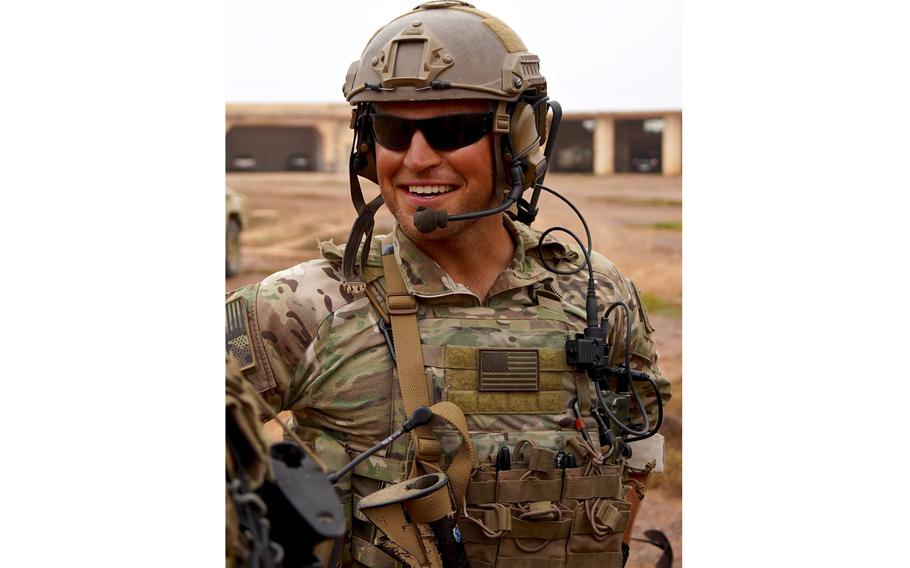 WASHINGTON — A Special Forces soldier who died while participating in dive training Tuesday at Fort Campbell, Ky., was a father of two in the Utah Army National Guard, the service said Thursday.
Staff Sgt. Paul Lincoln Olmstead went underwater Tuesday at Joe Swing Park Reservoir at Fort Campbell while swimming on the surface in diving gear, according to the Utah National Guard. He never resurfaced.
Olmstead, 29, was an engineer sergeant with the 19th Special Forces Group Airborne at Camp William, Utah. He was participating in the 5th Special Forces Group Airborne's maritime assessment course at Fort Campbell when he died.
"Sometimes we expect this sort of thing in combat but not during training, which makes this difficult for the unit and especially the family," said Col. Paul Peters, the commander of the 19th Special Forces Group. "This is an absolute tragedy, especially when we lose someone as capable and promising as Lincoln."
A search began immediately after, but the Green Beret's body was not recovered until Wednesday, according to the Army. Tennessee Wildlife Resources Agency and Montgomery County Emergency Medical Services helped Fort Campbell emergency services with the search. When his body was found, it was taken to Blanchfield Army Community Hospital at the base, according to the Utah National Guard.
Olmstead had been in the Utah Army National Guard since Feb. 8, 2016, and he had completed the special forces sniper course, military free fall course and was an honor graduate of the special forces advance urban combat course.
His awards and recognitions include the Army Achievement Medal, Army Reserve Component Achievement Medal and Army Reserve Components Overseas Training Ribbon.
"Olmstead was a trained professional, fully committed to the community, the country and the mission," the Utah Army National Guard said in its statement.
Olmstead leaves behind a wife and two children, according to the Utah Guard. The incident remains under investigation, and the Utah Guard will release information about his dignified transfer to Utah when it becomes available.
"While training accidents like this are rare, it is a reminder of the enormous sacrifices made by our service members and their families every day," said Maj. Gen. Michael Turley, the Utah National Guard adjutant general.
The death follows a similar incident on July 27 when another Green Beret, Staff Sgt. Micah Walker, 31, died during a combat diver course at the Army's Special Forces Underwater Operations School at Naval Air Station Key West, Fla., according to the service.
Walker was a medical sergeant assigned to the 2nd Battalion of the 10th Special Forces Group at Fort Carson, Colo., according to the Army.