Green Beret dies during diver training at Fort Campbell
by
Caitlin Doornbos 
Stars and Stripes
September 23, 2021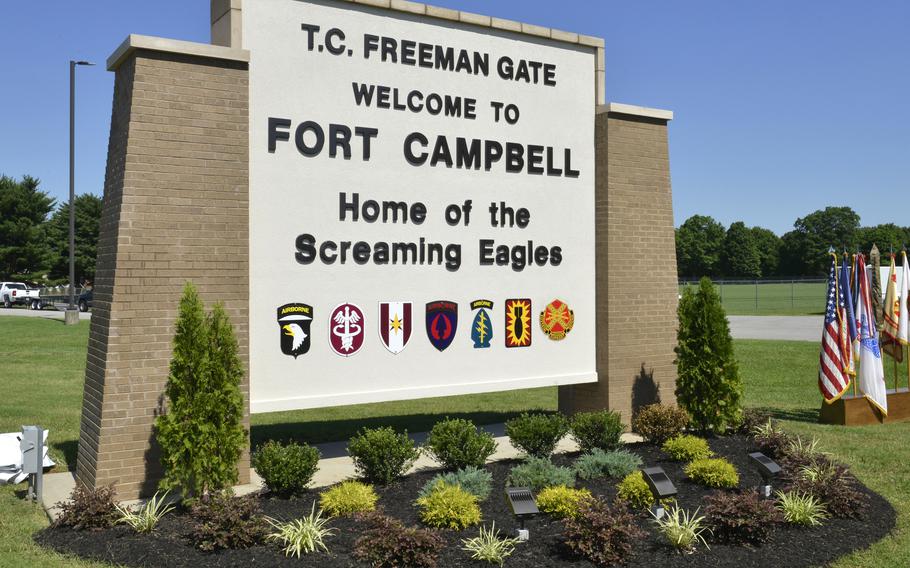 WASHINGTON — A special forces soldier died while participating in diver training Tuesday at Fort Campbell, Ky., according to the Army.
The Green Beret – whose name was not released – never resurfaced after going under water late in the afternoon at Joe Swing Park Reservoir on the Army post along the Kentucky-Tennessee line, the Army said.
A search began immediately after, but the soldier's body was not recovered until Wednesday, according to the Army. Tennessee Wildlife Resources Agency and Montgomery County Emergency Medical Services helped Fort Campbell emergency services with the search.
The incident remains under investigation, according to the Army statement.
Joe Swing Park Reservoir is off-limits until further notice and all activities there have been canceled, the Army said.
The death follows a similar incident on July 27 when another Green Beret, Staff Sgt. Micah Walker, 31, died during a combat diver course at the Army's Special Forces Underwater Operations School at Naval Air Station Key West, Fla., according to the service.
Walker was a medical sergeant assigned to the 2nd Battalion of the 10th Special Forces Group at Fort Carson, Colo., according to the Army.
Doornbos.caitlin@stripes.com
Twitter: @CaitlinDoornbos