US Army Japan reports 22 COVID-19 cases as infections continue to slide in nearby Tokyo
by
Joseph Ditzler
Stars and Stripes
September 15, 2021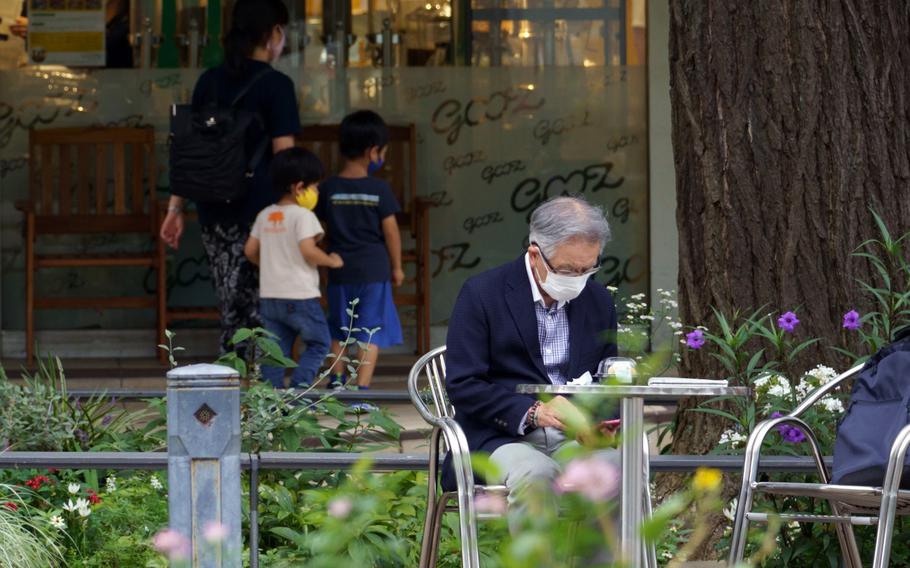 TOKYO – New coronavirus cases in Japan's capital city are continuing to drop to levels not seen since the runup to the fifth and highest wave of infections, which peaked a month ago.
Tokyo reported 1,052 newly infected people Wednesday, according to public broadcaster NHK. For 24 consecutive days, new case numbers have fallen below those a week prior, according to metropolitan government data.
Tokyo and other major Japanese cities are under a state of emergency aimed at stemming the virus' spread by limiting business hours and curtailing alcohol sales at restaurants and bars, among other measures. The emergency ends Sept. 30.
U.S. Army Japan has experienced 22 new cases of COVID-19, the coronavirus respiratory disease, since Sept. 8, according to a news release Wednesday.
One individual was tested by Japanese authorities upon arrival in Japan, and three more recent arrivals turned up positive while in restricted movement, the release said. Four became ill and 12 were discovered through contact tracing. Two tested positive before leaving Japan on international travel.
Also Wednesday, two Defense Department schools at Kadena Air Base on Okinawa resumed classes with the end of contact tracing linked to several coronavirus cases over the weekend.
Four classes at the middle school and eight at the high school were canceled Monday and Tuesday, according to messages from their principals posted late Tuesday on the Marine Corps Community Services, School Liaison Officer Facebook page.
More than seven people tested positive at six on-base schools, according to messages sent to parents Sunday. Four of those schools canceled classes, citing ongoing contact tracing and quarantine requirements.
Okinawa prefecture, where Kadena and most of the III Marine Expeditionary Force are located, had another 255 people turn up positive for COVID-19 on Wednesday, according to the prefectural Department of Public Health and Medical Care.
Japan on Tuesday reported 6,255 new cases and 65 deaths, according to the Johns Hopkins Coronavirus Resource Center. Nearly 52% of Japan's population, or 65.2 million people, are fully vaccinated.
Stars and Stripes reporter Mari Higa contributed to this report.