'We've got to get this right': Army looks to improve base assignments for special needs families
by
Rose L. Thayer
Stars and Stripes
September 13, 2021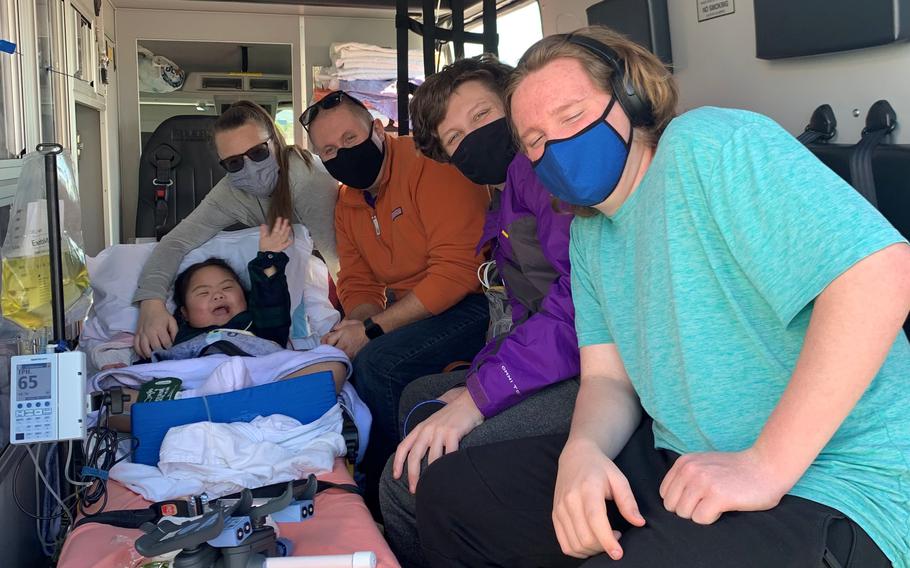 The Carrigg family felt trapped in an impossible situation.
Master Sgt. Joshua Carrigg and his wife Austin were preparing in February to bring home their daughter Melanie after she had a stroke that led to three months in hospitals. During her hospital stay, Melanie, now 9 years old, was flown from the family's duty station in Los Angeles to doctors in Boston with experience treating Down syndrome and moyamoya, a rare blood vessel disease.
Melanie is enrolled in the Army's Exceptional Family Member Program, or EFMP, which aims to keep soldiers assigned only to locations that can meet the special needs of their family members.
The Fort Irwin, Calif., EFMP office had initially denied the family's move to Los Angeles, but the Army moved them there anyway, Austin Carrigg said. As Melanie's health worsened, so did her parents' anxiety.
The couple had asked the Army to expedite a request to move them closer to Boston, but the officials were fighting the request on technicalities.
"We were living in a moment where we didn't know what life was going to look like," Austin Carrigg said. "If we went home to L.A., we didn't know how we were going to keep her safe."
The Carriggs worked through their chain of command and the congressional inquiry process, finally catching the attention of Sgt. Maj. of the Army Michael Grinston, who intervened on their behalf. He helped push through the reassignment, which landed the family in Washington, D.C., in April — a much more manageable distance to Boston.
The Carrigg family's circumstances were unique, but Grinston said he knows the failure of the EFMP to land them at a duty station able to support their family was not. Many families have told him they are frustrated with the EFMP and base assignments. As Grinston has traveled across the country, Army spouses have shared story after story about failures of the program, which includes family members who have a special medical or educational need.
Some of the problems included families are not always told a base cannot support their needs until they arrive there and learn the truth or families request care promised at a new base and are denied. In other cases, families are told the care doesn't exist, but when they discover it does, they can't get approval to move there. Some families have also said, in some cases, when they get to a base that has the appropriate resources, the waitlist is so long that they can't get access to care.
Grinston said he now wants to fix those problems.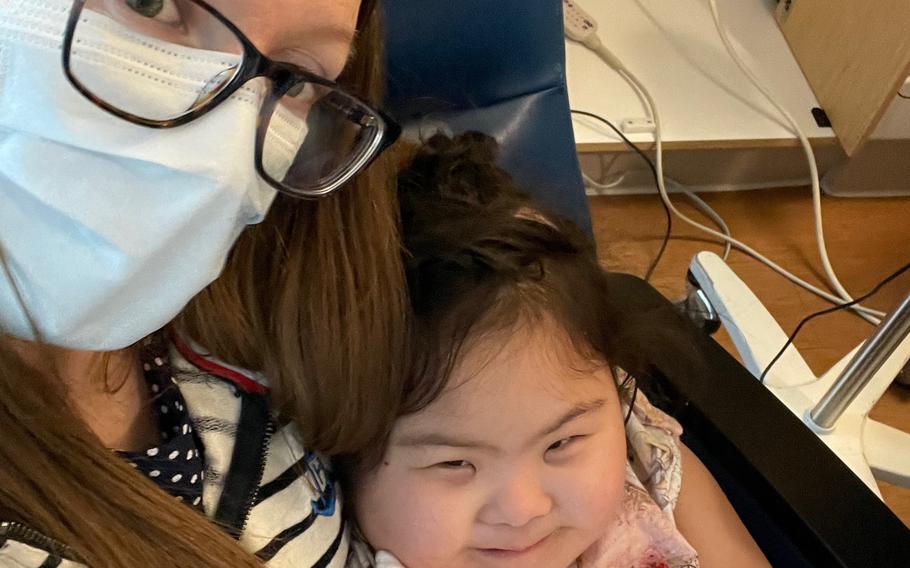 'Cases can be complex'
Grinston said he will use the family feedback about the various programs that factor into the assignment process for the EFMP families to determine how to make it work better. That means coordinating with Army Human Resources Command, Medical Command, Installation Management Command, the deputy chief of staff for installation, known as G-9, and the EFMP coordinators and managers working at Army bases. By connecting all these pieces, he aims to find the problems in the system and create a smoother, effective process.
"We've got to get this right. It can just be so hard on the families, because some of these cases can be complex," Grinston said last month after a meeting with assignment managers at Fort Knox, Ky. "When you move, as an exceptional family member in that program, it becomes phenomenally hard and I think the more we can do to make that less stressful, the better our families will be."
When a soldier is up for a new job, Human Resources Command creates a six-week window for them to review the jobs open in their career field at that time. They can rank their choices, then the command slots soldiers into jobs that progress their career and meet the needs of the Army.
For the 10% of soldiers enrolled in the EFMP, there's an extra step. The EFMP takes the soldier's ranked choices and removes any base found that does not meet the special needs of their family member.
The system is simple until multiplied by the roughly 480,000 active-duty soldiers. Just within the ranks of E-6 to E-8, up to 15,000 soldiers could be seeking new jobs using the six-week assignment window, according to Human Resources Command. In total, that's about 50,000 moves a year within three enlisted ranks.
Grinston has stepped in on multiple occasions to help a family stuck in a bad assignment, and he recognized it would be better for them if the Army could adjust its systems to get more cases right from the start. Then it would free up resources to help only the most complex situations that rise up to his level on a case-by-case basis.
"We're never going to get it 100% correct. If we get it wrong, we need to engage," he said.
Austin Carrigg is the CEO of the recently launched nonprofit, Exceptional Families of the Military, which advocates for legislation and provides support to military families who are part of the EFMP. In a survey conducted last year, 10% of the 194 respondents said their family was not able to receive all their required care at their duty station.
"I applaud the Sergeant Major of the Army for taking the first step in trying to assess the situation, but I also realize his hands are tied unless EFMP undergoes a massive transformation," she said. "For me, progress will be when a family can ask an EFMP manager where care was found and that manager hands over a list. They are already checking availability, why not share with the family where the care was found?"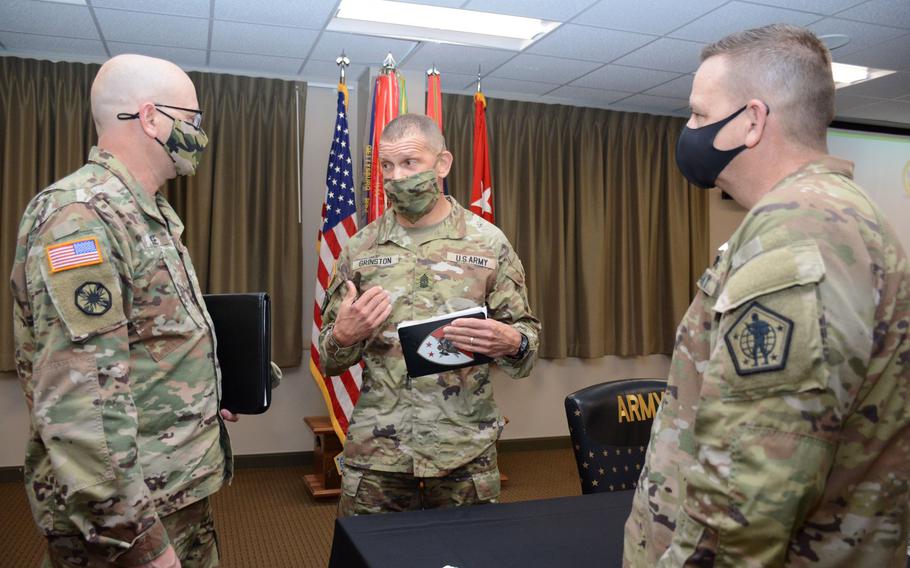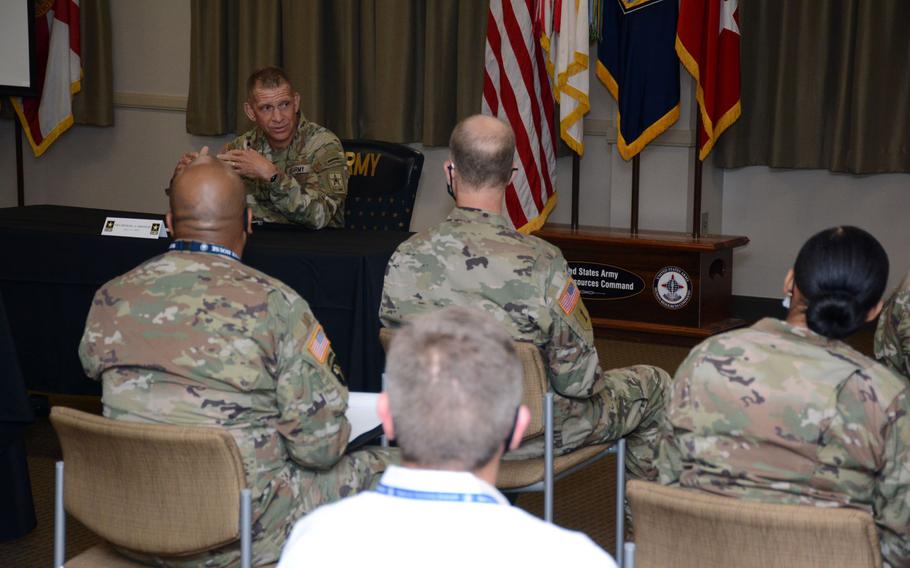 The view from the other side
Speaking to assignment managers, Grinston heard they are often fighting time constraints, out-of-date information and highly unique situations that can't be resolved with one-size-fits-all policies. One soldier told Grinston that his own family member's EFMP profile took six months to update, even though the condition was managed through primary care, not a specialist.
Some of the solutions could involve adding the EFMP updates to other soldier processing systems to catch information before it expires, improving communication between medical providers and the EFMP coordinators so that updating information can happen faster, and using artificial intelligence and computer programs to offer real-time data on the resources available at each base.
Right now, the EFMP doesn't vet bases until after a soldier provides their ranked choices to Human Resources Command. This means that it's up to the soldier to do research on their own in hopes of stacking their top choices with bases that will pass the EFMP criteria.
Grinston said the Army is testing an update to the online human resources portal used by soldiers during the assignment process that would provide an answer immediately about whether a base and a special needs family member are a good match. This would prevent the assignment window from closing before a soldier can fully vet their options, or from losing an opportunity to another soldier while they wait for EFMP approval.
When the Army does find a location where a family has all their needs met, Grinston said he wants to make it easier to be able to stay there through a process known as EFMP stabilization. Right now, the process requires the soldier complete a "significant" packet of paperwork, much of which is already on file. Grinston envisions the request becoming just the click of a button.
However, the process only stabilizes the family, not the soldier. In the survey from Exceptional Families of the Military, about 12% of respondents said they were separated from their service member, citing reasons that included a restricted tour overseas, keeping children in specific schools or treatments, and choosing to stay behind because the assignment was short term.
Regardless of whatever changes are ultimately made to the system, Grinston said it still requires strong leadership to keep it running smoothly.
"This isn't about a program, this is about knowing your people," he said. "The undertone of that is just trust. That they trust that when they're going through something difficult that they'll tell you and they trust that they'll tell you because you're willing to actually help."
Austin Carrigg said support of leadership helped get her family through their struggles at the beginning of the year, and they feel they now have a safe place to bring Melanie home. She has relearned some of the skills she lost in her stroke, such as walking, running and standing on her tiptoes.
Despite the progress, every time the mother sees something her daughter struggling with a skill that she lost, she wonders if the stroke could have been prevented had they never moved to Los Angeles.
"I think that's the hardest thing that we live with," Austin Carrigg said. "We're trying to piecemeal her old life back together for her and she doesn't understand why it's different."