House lawmakers scold DOD leaders for lack of progress on improving program for special needs families
by
Rose L. Thayer
February 6, 2020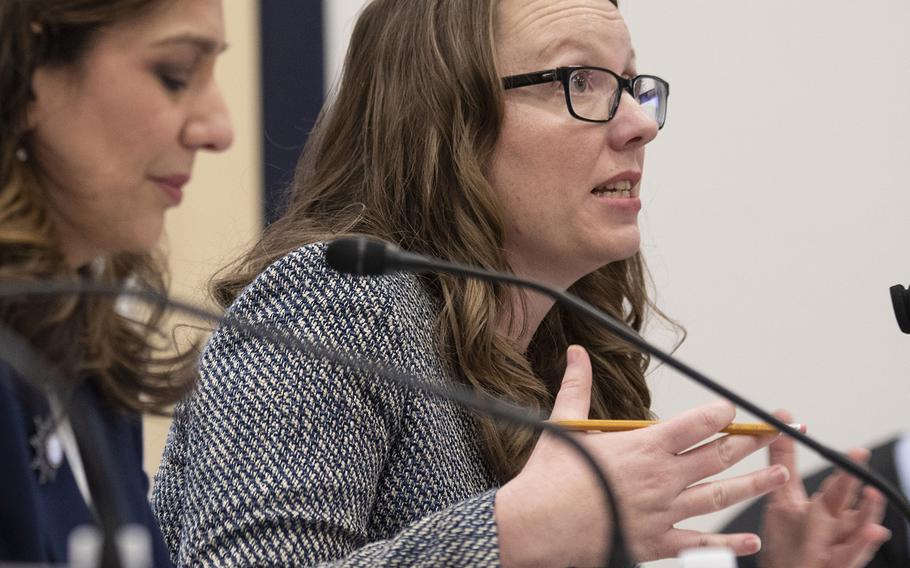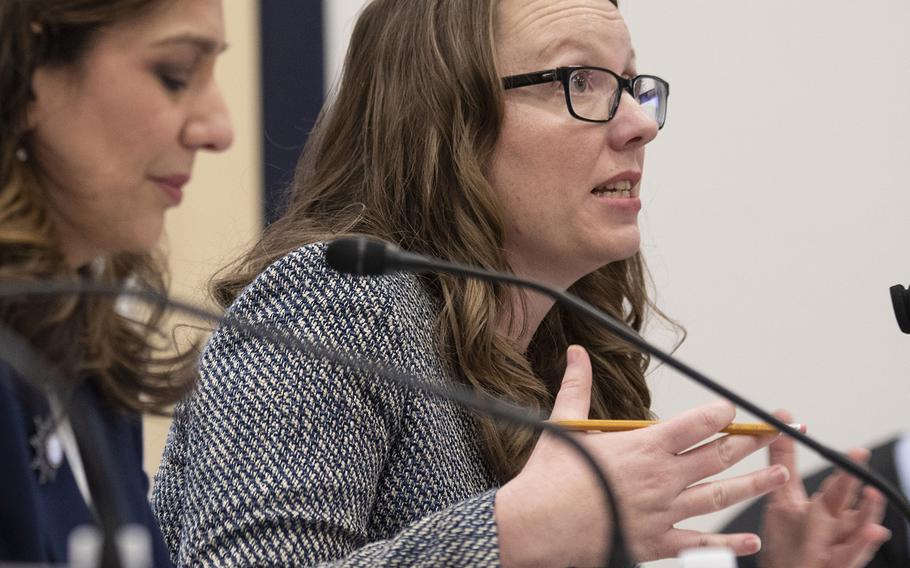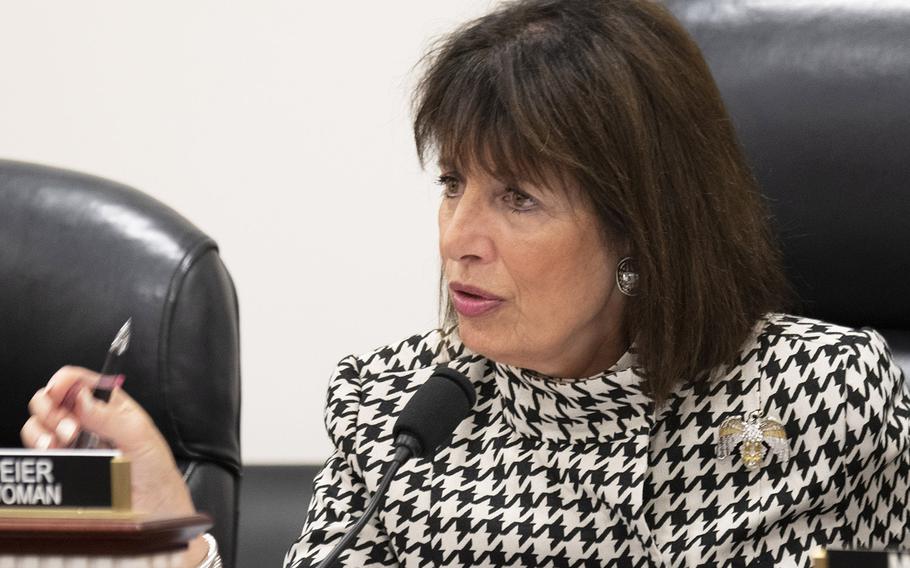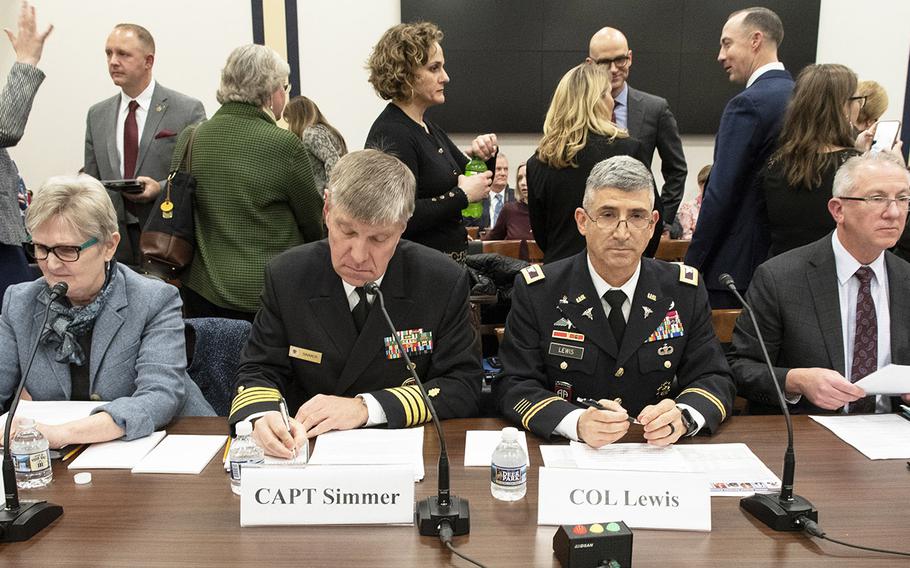 After accusing the government officials in charge of the military's Exceptional Family Member Program of "happy talk," but no action, Rep. Jackie Speier, D-Calif., vowed Wednesday to bring the six executives back to Capitol Hill every three months until they've met all the recommendations made for their programs by the Government Accountability Office nearly two years ago.
"We are going to be hawks on this," said Speier, chairwoman of the subpanel on military personnel for the House Armed Services Committee.
Wednesday's hearing was the first time in more than a decade that the committee had heard about the program, known as EFMP, which is a mandatory enrollment program for service members who have a family member with special needs requiring specialized medical care, treatment programs or educational services.
While EFMP is meant to ensure that those service members receive duty assignments to locations where those special needs can be met, testimony from two military spouses with children in the program and three representatives from military advocacy groups depicted the program is failing in several ways. About 135,000 military family members are enrolled in the program, as of April 2019.
Army spouse Austin Carrigg described in her testimony how her husband was assigned to Joint Base Lewis-McChord, Wash., and the couple was told the services needed for her two children who are in the program would be available. Once they moved there, the family learned the wait list for some services was more than a year.
"When a baby is 3 months old, 18 months is a very long time to wait," she said.
The 2018 GAO report found the Defense Department needs better oversight of EFMP and provided three recommendations. While the Defense Department allows each service branch to implement its own EFMP, there is no standardization or performance measurement structure, said Jackie Nowicki, director of K-12 education for GAO and the report's author. Her testimony focused on the report and the variances in support between each service branch.
"DOD relies on each military service to implement its policy on support for families with special needs," she said. "In doing so, they also rely on each military service to determine the extent to which its assistance to families with special needs complies with this policy."
Based on data in the report and testimony provided during the two-hour hearing, the Marine Corps model for EFMP was held up as the one that should be implemented across the other services, because it provides many support services including relocation services, outreach with stakeholders and has staff attend meetings to create education plans with area school systems.
Speier told Carolyn Stevens, director of the Defense Department's Office of Military Family Readiness Policy, that doing so would "solve a lot of our problems," because "they obviously get it."
While the Marine Corps only has about 11,000 families enrolled in EFMP, it has 107 full-time staff members dedicated to the program. Meanwhile, the Army has 119 employees for about 54,000 families.
The Marines provide families special education attorneys to help when public schools deny federally mandated services and also ensure EFMP staff communicate with families in the program quarterly. No other branch has a blanket communication requirement.
Engaging families remained an important aspect to repairing EFMP for lawmakers as they grilled officials. Speier pledged to fix the program this year, beginning with town halls that would allow people from the overflow crowd in attendance for Wednesday's hearing to share their own stories about EFMP.
"We're going to change this system so it's responsive to the families," she said. "Words don't have any weight unless they are followed up with actions. You can all say you're here for families, but unless we're going to show it with action, we're not going to achieve that result."
The ranking Republican on the subcommittee, Rep. Trent Kelly of Mississippi, agreed that families are the most important aspect of the program – not processes.
"What we're talking about are people," he said. "And we're talking about those very most vulnerable people we should be helping. We shouldn't be making it harder. We should be making it easier."
Kelly then quizzed the six Defense Department and service branch officials to see whether they had personally spoken to a military family enrolled in EFMP in the last three months. Only Jennifer Stewart, manager of the Marine Corps' EFMP had.
Kelly also agreed with recommendations to get families placed on the waitlist for services before they move to a new location and to grant additional pay to service members who choose to leave their families behind to take assignments that advance their careers, but area located too far from the treatments their special needs family members require.
These are "easy fixes," he said.
Carrigg, one of the two military spouses to provide testimony, said she felt "cautiously optimistic" leaving the hearing, particularly upon hearing Speier's intentions to host town halls with EFMP families.
"I'm hopeful that this is going to give families like mine a voice to make the changes that need to be made for the people who need them," she said. "There were a lot of promises made. Now they have to be kept."
thayer.rose@stripes.com Twitter: @Rose_Lori