Soldiers from 14 countries compete in Army sniper competition in Germany
by
Immanuel Johnson 
Stars and Stripes
August 14, 2021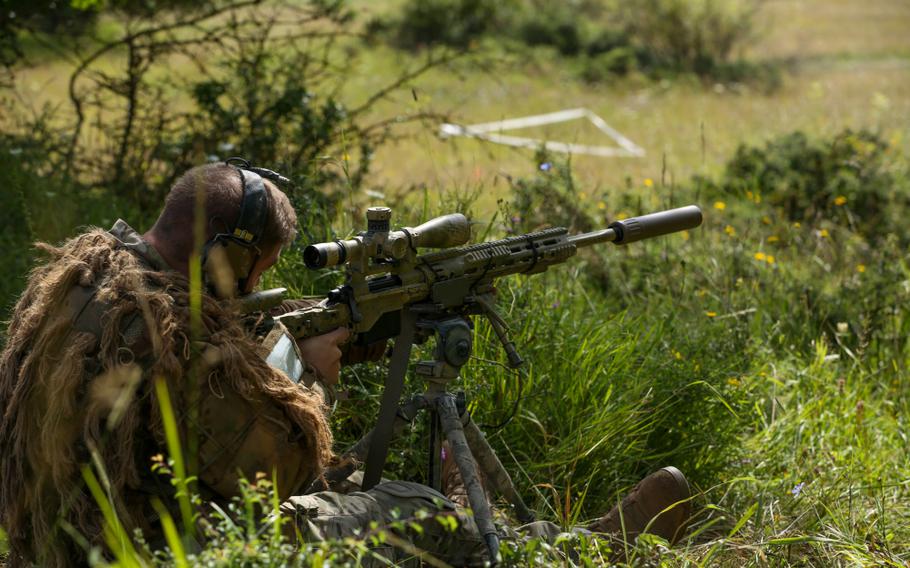 GRAFENWOEHR, Germany – Three U.S. military sniper teams joined soldiers from 13 other countries in Germany this month to show off their shooting skills, learn new techniques and vie for the title of best sniper team.
The European Best Sniper Team Competition, hosted by U.S. Army Europe and Africa and the 7th Army Training Command, challenges snipers' mental and physical abilities. It is not just a shooting competition; snipers have to demonstrate other critical battlefield skills, including stealth, reconnaissance, fitness and the ability to adjust under pressure.
"The amount of skillsets we learn experiencing these events are quite useful for how we shape training in the future," said Spc. Matthew Meckley, from 3rd Battalion, 161st Infantry Regiment, a Washington National Guard unit that traveled to Hohenfels, Germany, for the 10-day event.
Twenty-seven teams from 14 countries participated in the 10-day competition, which kicked off Aug. 5, said Command Sgt. Maj. Michael Sanchez, the match president of the competition. The two U.S. Army teams that competed alongside the Washington National Guard unit were from the Vicenza, Italy-based 173rd Airborne Brigade and the Vilseck, Germany-based 2nd Cavalry Regiment.
Sanchez said planning for the event started in October 2020 and continued until three weeks before it began. The 2020 competition was canceled because of the coronavirus pandemic.
Cpl. Chris Hawley, another competitor with Washington-based 3rd Battalion, 161st Infantry Regiment, said he has always wanted to test his shooting skills in a Best Sniper Competition.
"The most challenging part has been the level of difficulty in applying [sniper] skills," Hawley said. "Sniper skills on a flat, static range becomes harder when you are doing it in less-than-ideal conditions, different positions, things like that."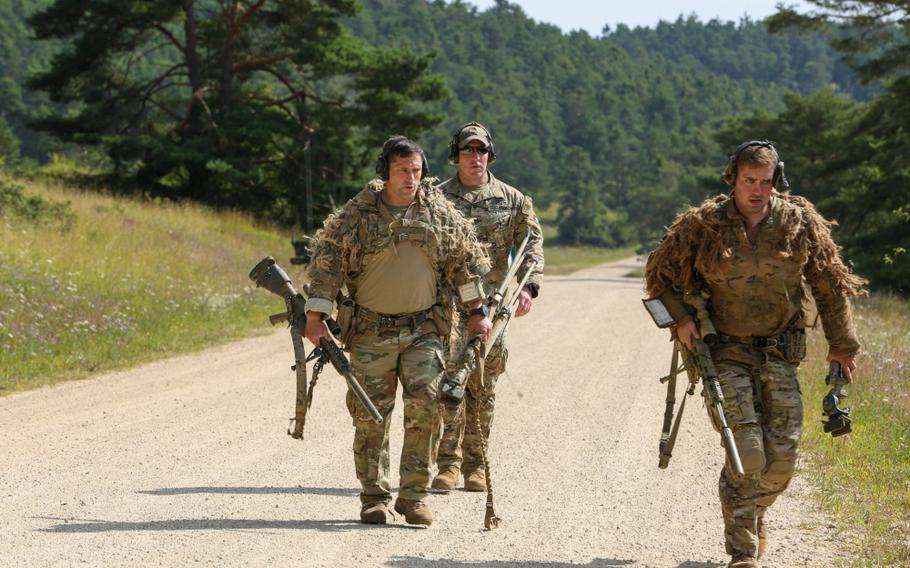 The winners of the competition
–  Slovenia, Team Lynx 01 in first place with 2237 out of 5044 total points –  Turkey took second place –  Latvia came in third
Other countries that competed were Bulgaria, Czech Republic, France, Hungary, Canada, Spain, Italy, Greece, Latvia, Lithuania, Slovenia, Sweden and Turkey.
---
---
---