Hikers find missing Army lieutenant's body near Mount St. Helens
by
Kat Bouza
Stars and Stripes
July 22, 2021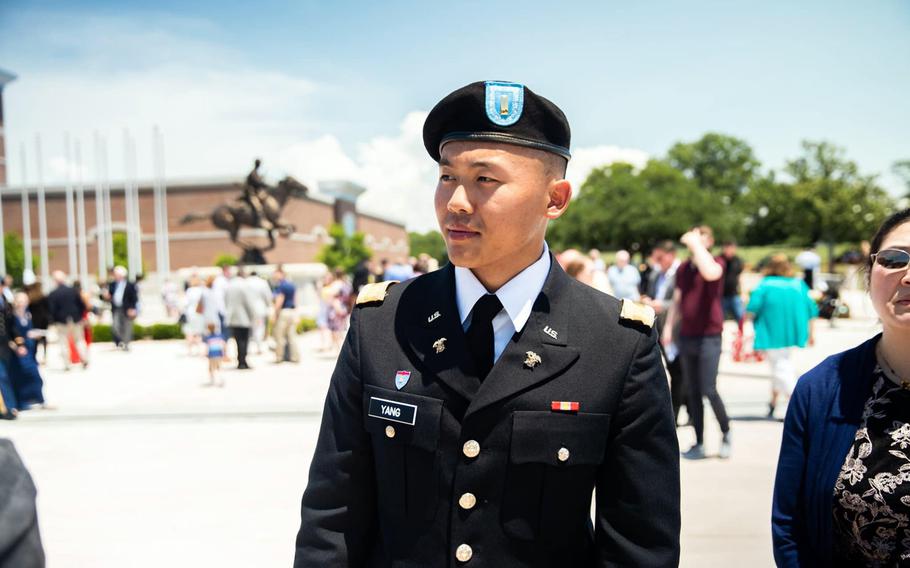 Authorities in Washington state have discovered the body of an Army lieutenant who went missing over the weekend on a trail near Mount St. Helens.
Hikers found 1st Lt. Brian Yang, 25, unresponsive in the Mount Whittier area shortly before 2 p.m. Wednesday, according to a Facebook post by the Cowlitz County Sheriff's Office.
"Mr. Yang appeared to have fallen about two hundred feet down a very steep embankment," the sheriff's office said.
Search-and-rescue personnel at the scene identified Yang and confirmed he had died, according to the post.
The Army's I Corps, based at Joint Base Lewis-McChord, confirmed Yang's death in a Twitter post Wednesday evening.
"Regretfully, on July 21, 2021, at approximately 2 p.m., following an extensive search led by the Cowlitz County Sheriff's office, 1LT Brian Yang was found deceased along a run route near Mt. St. Helens," the command said. "Brian touched the lives of so many and will be sorely missed."
Yang was last seen Sunday afternoon near Coldwater Trail Head and was possibly training for an upcoming event, according to a previous announcement from the sheriff's office. The search for Yang began after he did not come to work Monday, his sister Sheila Lor said in a Facebook post Tuesday.
Lor memorialized her brother in another social media post after his death was announced Wednesday.
"The search for Brian has finally come to an end and I am deeply saddened to say that he has passed away," she wrote. "We have felt so touched by everyone who has reached out to us personally and prayed for our family."