Search ongoing for Army lieutenant missing near Mount St. Helens
by
Stars and Stripes
July 21, 2021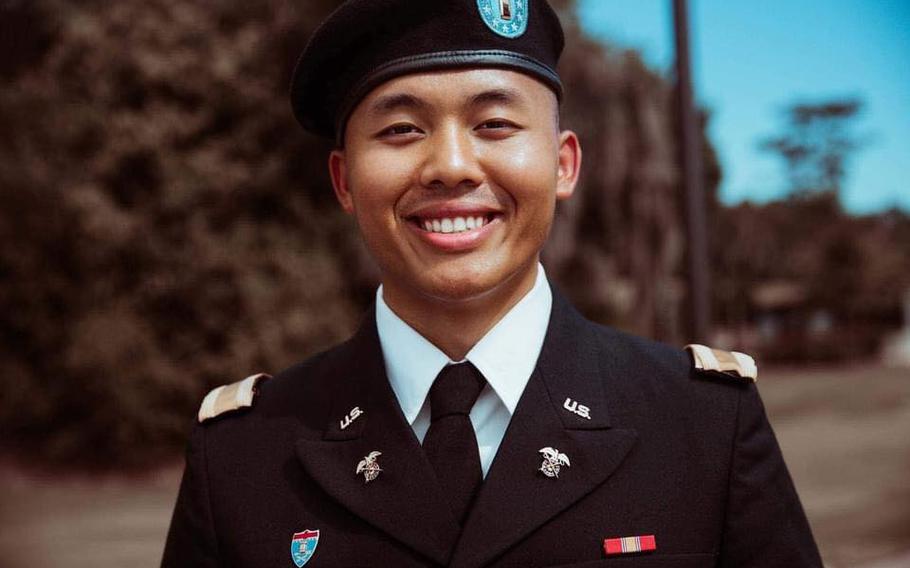 Authorities in Washington state are searching for an Army lieutenant who went missing over the weekend on a trail near Mount St. Helens, officials said.
Police and rescue personnel were looking for 1st Lt. Brian Yang, a 25-year-old soldier last seen Sunday at about noon at Coldwater Trail Head, the Cowlitz County Sheriff's Office said in a Facebook post Tuesday night.
The Army's I Corps, based at Joint Base Lewis-McChord near Tacoma, was engaged in the search, it said in social media posts late Tuesday.
"If anyone has any information about 1LT Yang's whereabouts, we ask that you immediately contact the Cowlitz County Sheriff's Office who is leading the search," I Corps said. "We welcome any and all support to help find our soldier."
Yang lives in Tacoma and didn't come to work Monday, his older sister said in a Facebook post.
"This is very unlike Brian, because he isn't the type of person who just doesn't show up to work without notice," Sheila Lor said in the post.
He went for a run Sunday, possibly to train for an upcoming event, she said. When he didn't show up to work, the military sent out a search party that located his car parked on the side of the road near Mount St. Helens, about 2 1/2 hours from his apartment.
"We've been so worried about him and hope that he can return home to us safe and sound," Lor wrote.
Yang was described as 5 feet, 8 inches tall with a fit build, the sheriff's office said. He was last seen wearing a blue vest, black or red T-shirt, black or red shorts and blue shoes.
The county sheriff's office asked anyone who has seen a person matching Yang's description to call 360-577-3092.
Twitter: @starsandstripes