Army reinstates suspended War College commandant, citing lack of evidence in sex assault investigation
by
Corey Dickstein
Stars and Stripes
July 21, 2021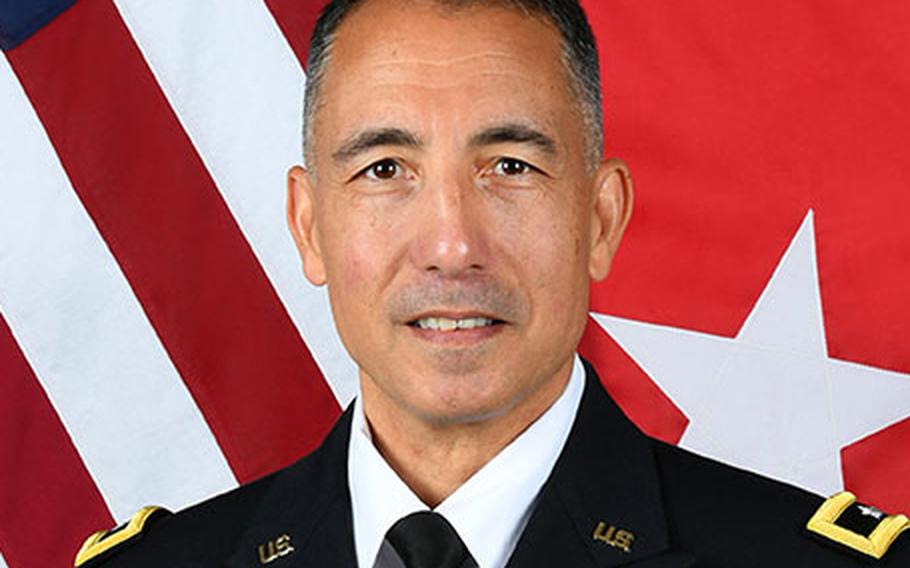 WASHINGTON — Maj. Gen. Stephen Maranian was reinstated as the U.S. Army War College commandant on Wednesday, more than five months after he was suspended from the position amid a sexual assault investigation, service officials said.
The Army's Criminal Investigation Command, known as CID, found "no probable cause" that Maranian committed the abusive sexual contact of which he was accused, the service said in a statement issued Wednesday. Maranian's suspension from his job leading the War College, which is based in Carlisle, Pa., was announced Feb. 9. About one week later, Army officials acknowledged he had been accused of a sexual assault.
Army officials in February said the alleged incident occurred before Maranian took charge of the War College in July 2020, but they declined to provide additional information about the allegations.
On Wednesday, the Army said no one in Maranian's chain of command was involved in the decision not to charge the general and CID investigators had consulted internal and external experts on sexual assault prosecutions before closing the investigation.
The investigation, according to service officials, was led by an "experienced, civilian investigator" who had worked on some 700 sexual assault cases during the last 18 years. It included interviews with 16 witnesses.
"After CID completed the investigation, they referred the case to an independent special victim prosecutor, as well as a former civilian prosecutor with 30 years [of] experience who works as a highly qualified expert for the U.S. Army," according to the Army statement. "They both determined the evidence was not sufficient to establish probable cause that the offense had occurred."
The military has pledged to stamp out its decades-old problem with sexual misconduct within its ranks. An outside investigation of problems at Fort Hood, Texas, launched after the April 2020 killing of Spc. Vanessa Guillen at the base found a command climate and culture that was permissive of sexual assault and harassment as a result of poor leadership.
Since the Fort Hood Independent Review Committee released its findings in December, Army officials have said they believed such problems existed across many of its installations and have vowed to do all that they can to improve.
More recently, top Pentagon officials have endorsed legislation that would remove commanders from the decision-making process in military sexual assault cases, which would instead be overseen by independent prosecutors. Defense Secretary Lloyd Austin, a retired Army four-star general, last month officially backed the plan that military officials have long resisted. He pledged to work with Congress, which must amend the Uniform Code of Military Justice to institute the change.
Maranian is the War College's 52nd commandant. He commissioned into the Army as field artillery officer in 1988 and is a veteran of the recent wars in Afghanistan and Iraq, according to his service biography.
Before taking command at the War College, from which he graduated in 2013, he had served most recently at the Army Combined Arms Center at Fort Leavenworth, Kan., as its deputy commanding general for education.