US Army Black Hawk makes emergency landing in Romania's capital
Stars and Stripes
July 15, 2021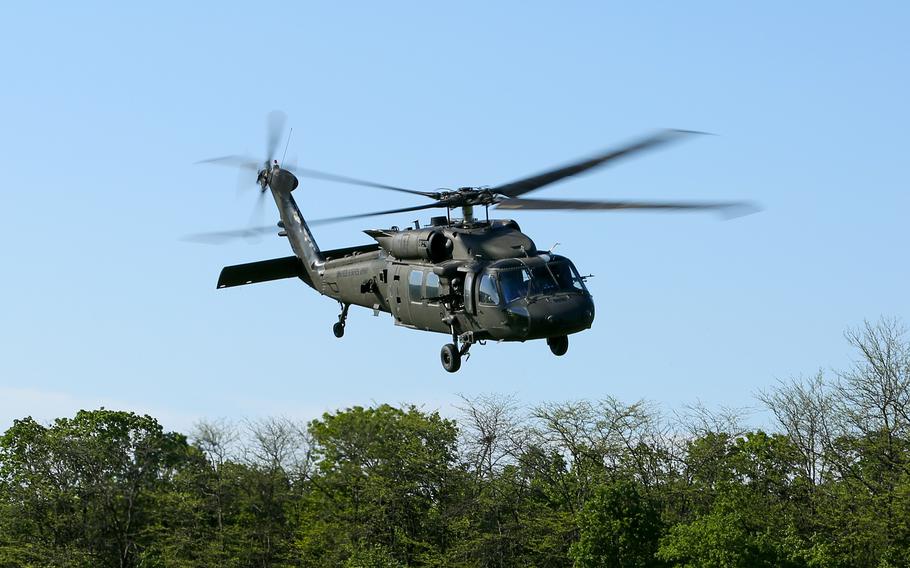 A U.S. Army Black Hawk helicopter made an emergency landing on a Bucharest street Thursday after experiencing a mechanical problem, Army officials in Europe and local police said.
No injuries were reported in connection with the incident, which involved a Black Hawk belonging to the 3rd Battalion, 1st Aviation Regiment, 1st Combat Aviation Brigade.
The precautionary landing took place at Charles de Gaulle Square in Bucharest, where the aircraft was conducting rehearsals for Romanian Air Force Day, U.S. Army Europe and Africa said in a statement.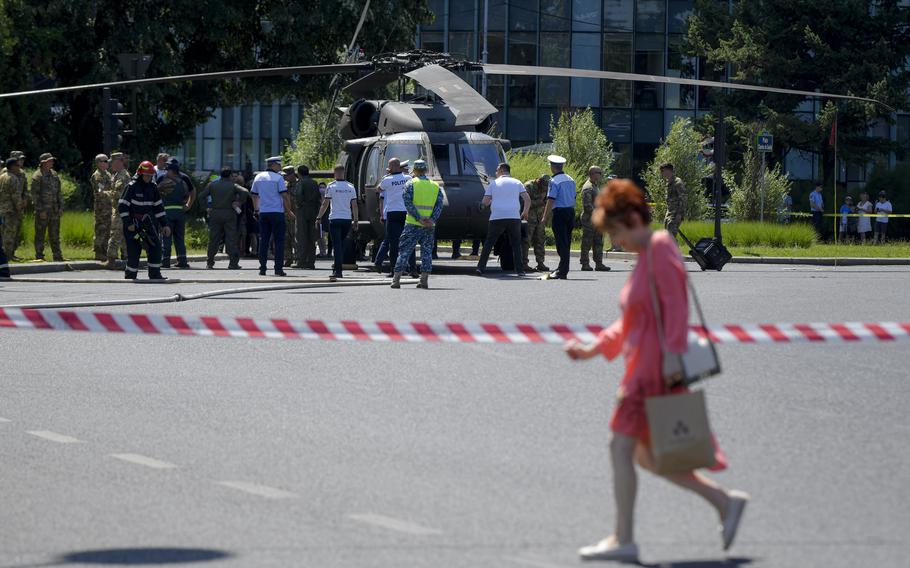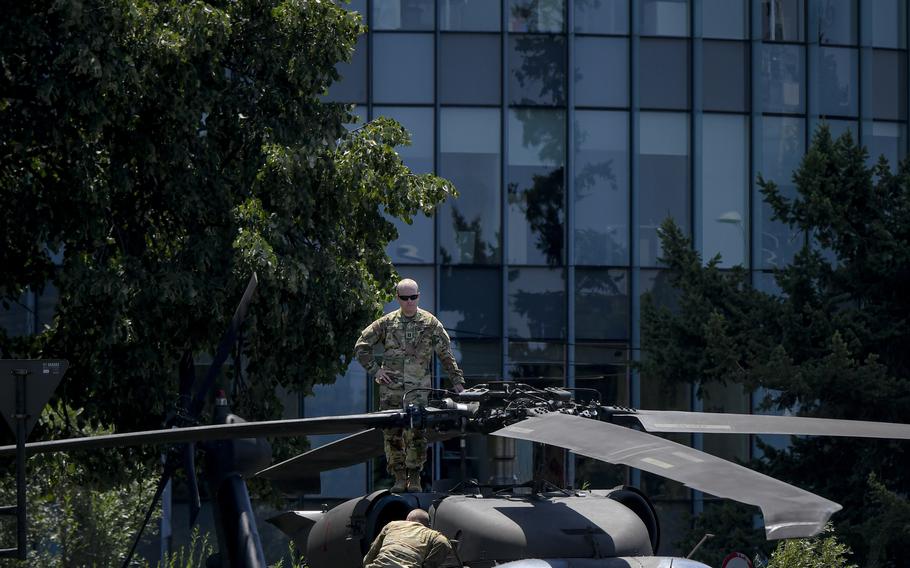 The helicopter signaled it was having technical difficulties, traffic police told the Reuters news agency.
"Due to the expertise of the crew, and the Romanian police officers on the ground, the helicopter landed safely," USAREUR-AF said.
The site has been secured by police and the aircraft moved to the side of the road. The U.S. is coordinating with the Romanian air force and other authorities to remove the helicopter.
A joint Romanian and U.S. investigation is underway, the Army said.
The Black Hawk unit is forward deployed from Illesheim, Germany, as part of the ongoing Atlantic Resolve campaign focused on deterring possible Russian aggression along NATO's eastern flank.