US Army to fire Patriot missile for first time in Australia during Talisman Sabre
by
Seth Robson
Stars and Stripes
July 14, 2021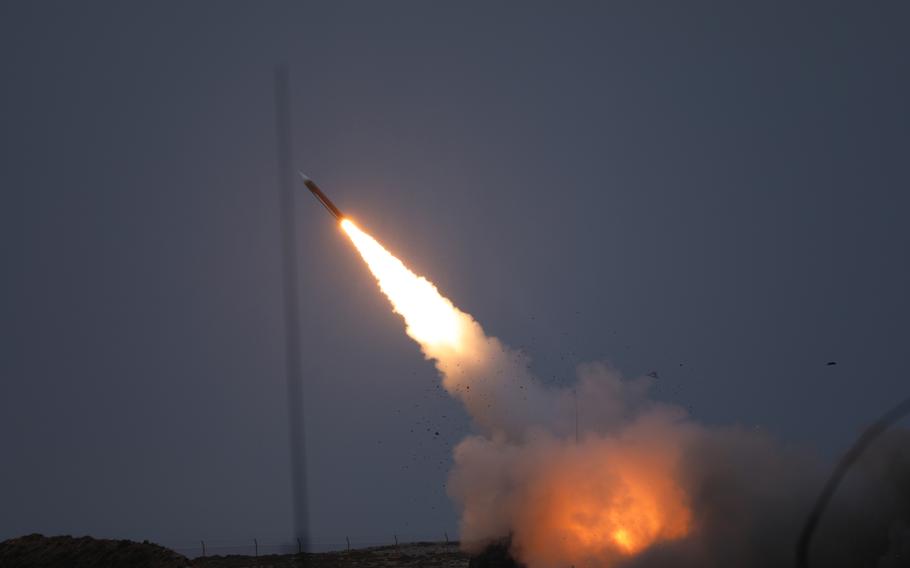 A combined task force of 17,000 U.S., Australian, New Zealand, Japanese, South Korean and British troops kicked off the biennial Talisman Sabre drills Wednesday in Australia.
The participants include a U.S. expeditionary strike group from the USS America, the amphibious assault ship based at Sasebo Naval Base, Japan, along with 70 fixed-wing aircraft and 50 helicopters, task force commander Australian Army Maj. Gen. Jake Ellwood said in a telephone interview from Royal Australian Air Force Base Amberley in Brisbane.
Live-fire training is scheduled at Shoalwater Bay, Queensland, but participants will range as far afield as Darwin in the Northern Territory and Evans Head, New South Wales.
A Patriot missile defense system will fire from Shoalwater Bay at a pair of drone targets on Friday.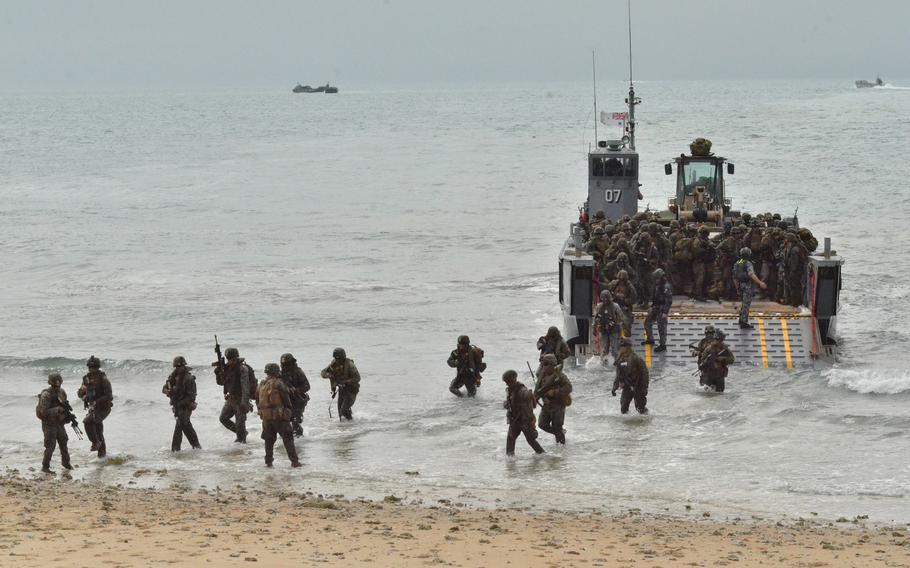 "This will be the first time a Patriot has fired from Australian shores," Ellwood aid.
The Patriot was brought south by troops from the 38th Air Defense Artillery Brigade out of Sagami General Depot, Japan, according to deputy exercise director U.S. Army Col. Jerry Hall.
The proposal to deploy the missile defense system to Australia was hatched in 2009, he said during the same interview from RAAF Amberley.
A key part of the exercise is getting U.S. and Australian forces to work together with the Patriot, Hall said. The U.S. Army coordinates its employment of the system closely with the Air Force to integrate air and missile defense.
Australian Sen. Jim Molan, a retired major general, wrote in The Australian newspaper May 3 that his country was "more than likely" to experience a missile attack in any conflict between the U.S. and China.
"Many ordinary Australians, not just those who personally -experienced global conflict, are awakening to the sombre reality that war is not just possible in our region, but likely," he wrote.
Talisman Sabre will also involve space, cyber, land, air and sea operations, Ellwood said.
U.S., Australian, British and Japanese troops will operate together from Australia's amphibious ship, the HMAS Canberra, he added.
Japanese forces Down Under include the newly formed Amphibious Rapid Deployment Brigade, a force modeled after the U.S. Marine Corps that's charged with defending outer islands. The unit sent troops to Talisman Sabre in 2019.
Australia has developed its amphibious forces in recent years, Ellwood said.
"We are capable of significant amphibious operations," he said, noting the ability of the Canberra and Australia's other amphibious ship, the HMAS Adelaide, to conduct simultaneous operations during the 2019 exercise.
About 5,000 members of the U.S. expeditionary strike group will not go ashore during the training but about 2,000 other U.S. troops have just emerged from two weeks in quarantine, Hall said.
Getting thousands of troops into Australia during the coronavirus pandemic has been an extra challenge, he said, comparing it to adding another warfighting domain.