Third Fort Hood soldier in past year drowns at lake near the base
by
Rose L. Thayer
Stars and Stripes
July 13, 2021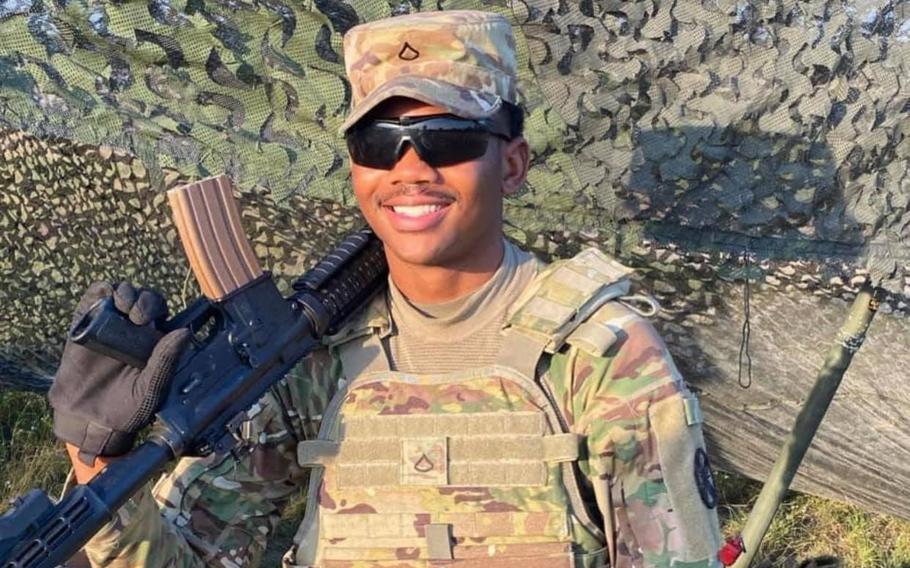 A 21-year-old Fort Hood soldier drowned Saturday in a lake near the central Texas Army base where two other soldiers died nearly one year ago.
Pfc. Gregory Ellis was swimming at Dana Peak Park on Stillhouse Hollow Lake, according to the Bell County Sheriff's Department. Ellis went underwater and never resurfaced, according to police who were alerted at about 5:30 p.m.
Witnesses told police that Ellis had attempted to retrieve a float that had drifted off. But when he swam after it, he began to struggle and disappeared beneath the water.
The U.S Army Corps of Engineers, which manages the park, searched for Ellis along with Texas Parks and Wildlife and the Morgan's Point Resort Dive Team. They located and recovered his body in the same area of the lake where witnesses had observed him go under the water, said Lt. Bob Reinhard of the sheriff's department.
Justice of the Peace Cliff Coleman pronounced Ellis dead and has not ordered an autopsy, Reinhard said. The Bell County Sheriff's Department continues to investigate this incident with help from the Army.
Ellis, a petroleum laboratory specialist, was assigned to Fort Hood's 13th Expeditionary Sustainment Command. He joined the Army in 2019 and arrived at Fort Hood in February 2020, according to the base.
"Private First Class Gregory Ellis will be missed by all of us. He was a highly respected soldier and will always be remembered as a brother-in-arms who was dedicated to defending the ideals of our nation. He will never be forgotten," said Lt. Col. Paul W. Smith, commander of Ellis' unit, the 61st Quartermaster Battalion.
His decorations include the National Defense Service Medal and the Army Service Ribbon.
Last year, two other Fort Hood soldiers drowned at Stillhouse Hollow Lake.
On July 17, fishermen found the body of Pvt. Mejhor Morta, 26, in the lake. Spc. Francisco Gilberto Hernandez-Vargas, 24, died Aug. 2 in a boating accident on the lake.
Stillhouse Hollow Lake is about a 20-minute drive from Fort Hood.