Missing Fort Benning soldier returned 'safe and sound'
Stars and Stripes
June 23, 2021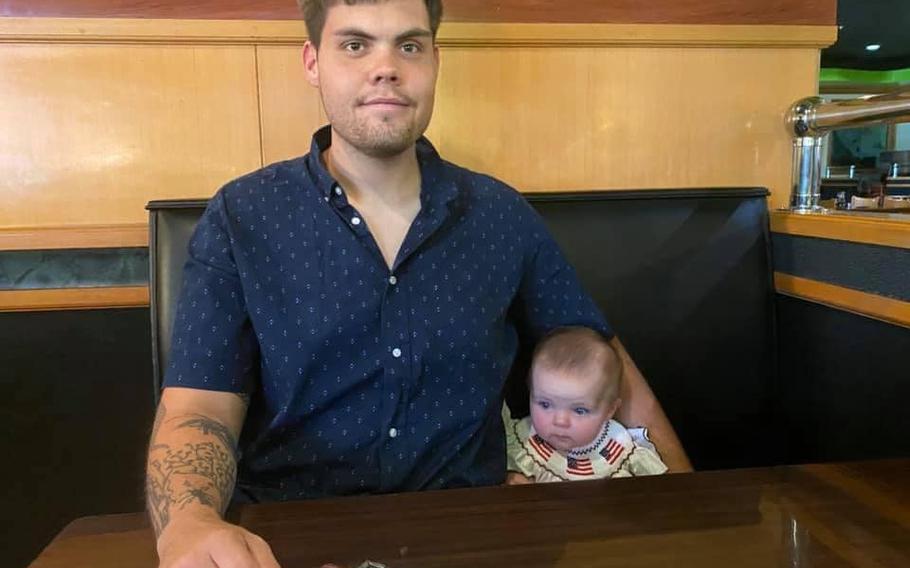 A Fort Benning soldier who went missing on Father's Day has returned "safe and sound," officials said late Tuesday.
Days earlier, officials and family asked the public for information that might help locate Spc. Jared Ziehm, after the soldier's wife said he hadn't been seen or heard from since he went to sign in for work at about 12:30 p.m. Sunday.
"Very happy to announce SPC Ziehm has returned and is safe and sound," the Benning-based 4th Ranger Training Battalion said in a Facebook post Tuesday night. "Thanks to everyone for their concern and help. Great work by all agencies/personnel involved to ensure his safe return."
Before his disappearance, Ziehm had been last seen on the base outside Columbus, Ga., which is home to the Army's Ranger School, as well as Airborne, armor and infantry training, Maj. Gen. Patrick Donahoe, the base commander, said Monday on Twitter.
A Twitter post by Donahoe asking for help finding the missing soldier was shared over 300 times. Donahoe thanked his followers in a post late Tuesday that announced Ziehm was safe.
Ziehm had taken his military ID with him and had left in his car, but didn't take his wallet or cellphone, his wife said in a Facebook post seeking help on Sunday. They had plans to celebrate his first Father's Day before he disappeared, Gussy Ziehm said.
"Thank you to everyone who supported our family during this time," she wrote in a Facebook post Tuesday, saying her husband was "safe and accounted for."
Neither she nor the military base provided information about what had happened to him, where he had been or how he had been found and returned home.
A 4th Ranger Training Battalion post on Facebook asking for help finding him had been shared nearly 3,000 times and his wife's post about his disappearance was shared more than 4,000 times on the social media platform.
Twitter: @starsandstripes
---
---
---