Air Force base in Tokyo says 'bye-bye' to Bird e-scooters after trial run
By
Stars and Stripes
September 13, 2022
---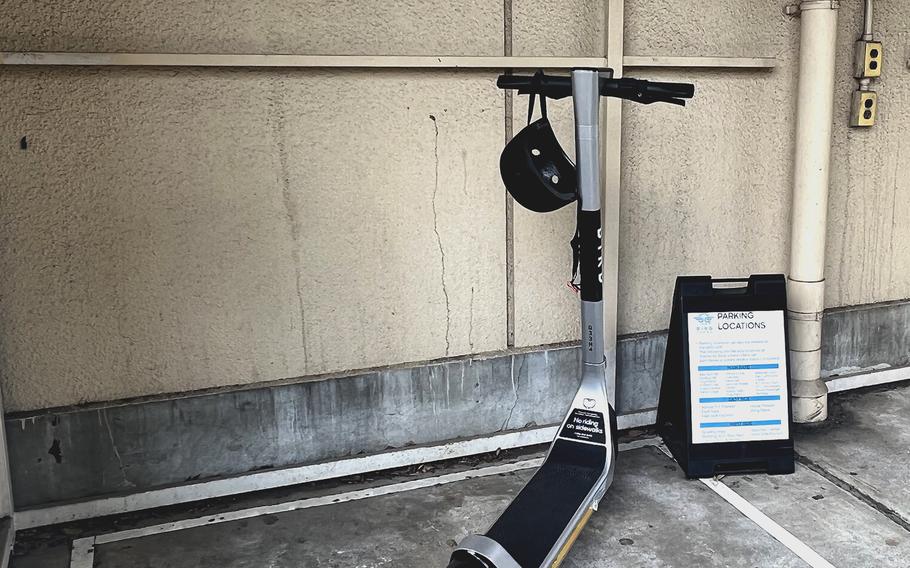 YOKOTA AIR BASE, Japan – The flock of electric scooters that helmeted riders used to zipped around this sprawling airlift hub in western Tokyo is taking wing, for good.
The Bird Scooter Program at Yokota, the headquarters for U.S. Forces Japan, 5th Air Force and the 374th Airlift Wing, ends Sept. 30 and will not be renewed, Joshua Toellner, CEO at YokoWERX, the innovation hub on base, told Stars and Stripes by phone Tuesday.
The contractor, Bird Rides Japan, elected not to renew the contract and will remove the 30 electric scooters at 26 parking stations around the base between Wednesday and Monday, Toellner said.
Bird Rides Japan, based in Shibuya, did not respond Tuesday to messages from Stars and Stripes seeking comment.
The Air Force paid more per ride than it earned from scooter user fees, Toellner said. Bird's earnings were also disappointing, he said.
"Bird runs throughout Tokyo and other locations," he said. "They are seeing they are not making the money that it takes for them to come out and do maintenance, recharge and relocate the scooters."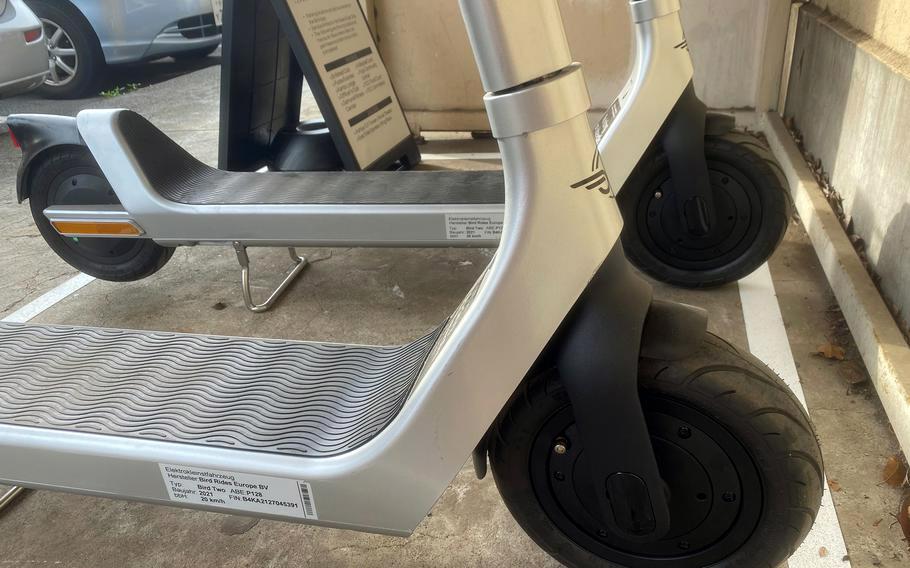 Since October 2021 the electric scooters provided an average of 257 rides a month for users traveling an average of 1.39 miles, according to YokoWERX. A ride cost $1 to activate a scooter and 25 cents per minute.
"Multiple members of Yokota used them to transport from one side of base to another for either fun, recreation, or to alleviate the need for a vehicle," Toellner said.
A ride in the open aboard a Bird did not suit all riders, he said.
"They are pretty reliant on weather being really nice," he said. "No one wants to ride around in the super hot, super cold or when its super rainy."
Authorities on base picked the commuter scooters for a trial run after a pitch at the Showdown Spark Tank in February 2021. The competition resembles the TV program "Shark Tank," which features a panel of investors, or "sharks," who kill or greenlight a business idea based on the entrepreneur's pitch.
YokoWERX sponsors initial trials for innovations and ideas from entrepreneurs and brings them to a reality to improve the base and see how they benefit the community. After 1 ½ years, the group found little interest in the base community in picking up the program, Toellner said.
"Someone would need to adopt it to make it a more permanent fixture," he said. "Maybe [Force Support Squadron], maybe contracting, but there are other options for the base to pick up a program like this and take off. After a year of initial trial, it is no longer innovative, it is sustainment and that is not our realm."
---
---
---
---