Ex-Air Force sergeant given decades-long prison term for killing guard during height of BLM protests
By
Stars and Stripes
June 6, 2022
---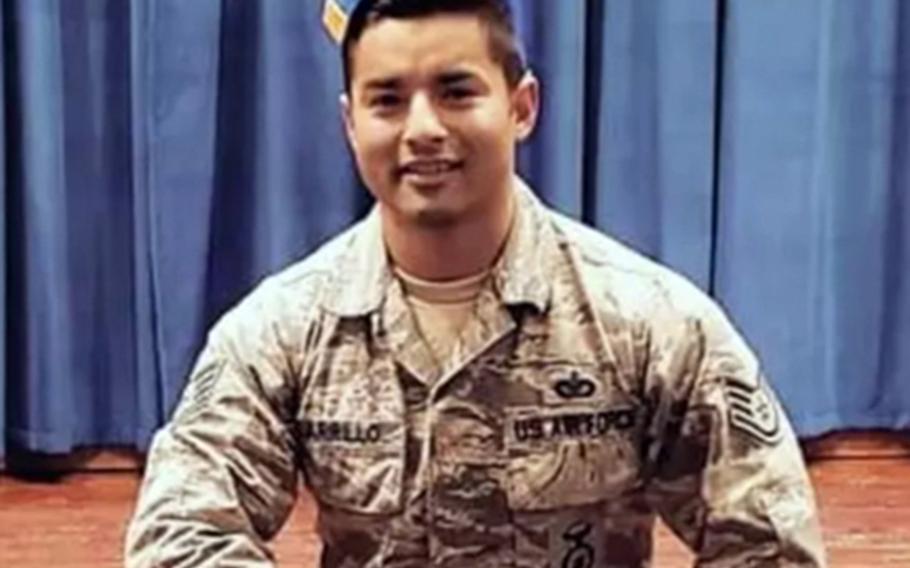 A former airman who belonged to a California anti-government extremist group was sentenced to 41 years in prison for the murder of a federal security officer and the attempted murder of another amid nationwide racial justice protests in 2020.
Steven Carrillo, 34, received his sentence Friday for gunning down Dave Patrick Underwood in a drive-by shooting outside the Ronald V. Dellums Federal Building in Oakland, Calif., on May 29, 2020. Carrillo had pleaded guilty to the charges in February.
A security officer who was working with Underwood was left with "life-threatening and permanent injuries," according to a Justice Department news release issued Friday.
Carrillo was a staff sergeant assigned to an anti-terrorist squadron at Travis Air Force Base in Fairfield at the time. He was later discharged from the Air Force, according to a New York Times report.
In 2021, Carrillo was the subject of a joint investigative piece by PBS Frontline, ProPublica and Berkeley Journalism's Investigative Reporting Program. The story was headlined "I felt hate more than anything: How an active duty airman tried to start a civil war."
Their investigation cites Air Force records showing that in 2018, Carrillo was an apprentice in an elite unit known as Phoenix Raven, which provides specially trained security forces for aircraft and air crews throughout the world.
Carrillo completed a training course in New Jersey and then returned to California to "become fully mission qualified as a Raven," the report said, citing Air Force records.
And from July to November 2019, he was a Phoenix Raven team leader in the Middle East, according to Air Force information provided to the investigative journalists.
In his guilty plea, Carrillo admitted that he had become an adherent of anti-government ideology and wanted to attack federal law enforcement agents in particular.
Prosecutors and Carrillo's defense had already agreed on the length of the sentence, and after initial skepticism that 41 years was sufficient, U.S. District Judge Yvonne Gonzalez Rogers accepted both the plea deal and the sentence, the San Jose Mercury News reported.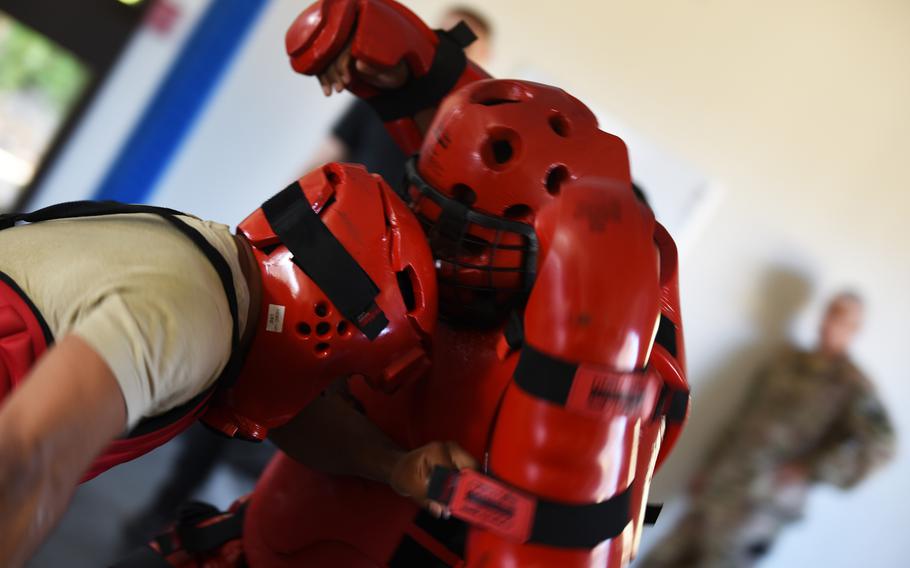 Authorities have said that Carrillo has ties to the "boogaloo" movement, whose members believe in an impending civil war that will afford them an opportunity to overthrow the U.S. government.
The group gained prominence amid the flurry of protests around the country sparked by the murder of George Floyd at the hands of Minneapolis police on May 25, 2020.
Carrillo still faces state murder charges in the killing of a Santa Cruz County sheriff's deputy the following month amid a manhunt stemming from the shooting at the federal building. Carrillo pleaded not guilty in that case, and state prosecutors are still deciding whether to seek the death penalty.
Gonzalez Rogers said she would not have accepted the plea agreement if she had seen "no measure of redemption," adding that she did "not see evil in Mr. Carrillo," the Mercury News reported.
Defense attorney James Thomson represented Carrillo and said the former airman had unraveled after his wife's suicide and was in "a mental health crisis" when he returned from overseas, according to the newspaper.
Thomson said Carrillo sought solace in online extremist groups, and he pointed to a lawsuit Underwood's sister filed against Facebook in January, saying it was "exactly right" to blame the social media platform for steering him toward the militia members plotting violence, the Mercury News reported.
Under Defense Secretary Lloyd Austin, the military has sought to root out far-right extremists from its ranks and curtail such groups from making inroads among service members.
Those efforts were prompted by revelations of participation by current and former armed forces personnel in violence at Black Lives Matter demonstrations and the U.S. Capitol riot on Jan. 6, 2021.
---
---
---
---