Wright-Patterson AFB remains on security alert as Russia attacks Ukraine
By
Dayton Daily News
February 24, 2022
---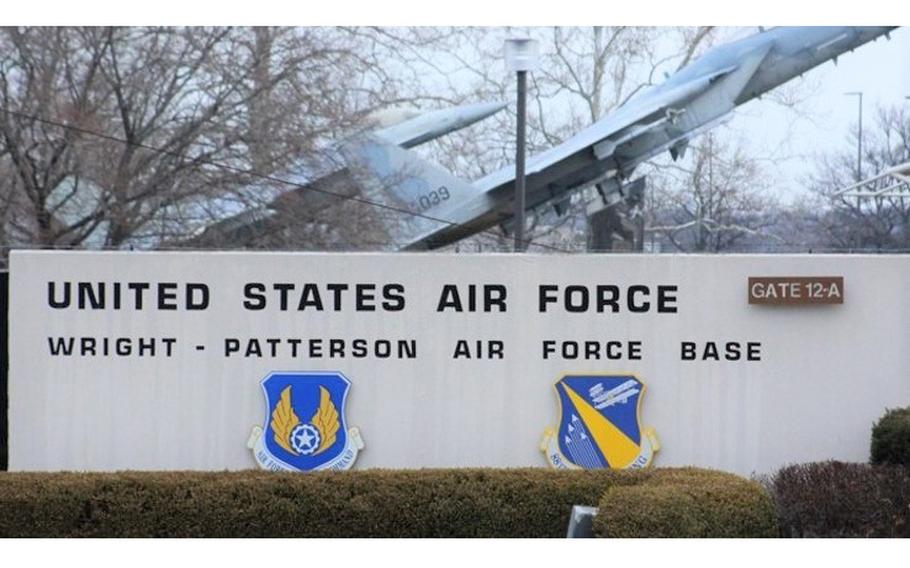 DAYTON, Ohio (Tribune News Service) — Wright-Patterson Air Force Base personnel were among the military members who were placed on an elevated alert posture in late January in response to concerns that Russia will execute a further incursion into Ukraine.
Pentagon spokesman John Kirby at the time declined to identify units placed on a heightened alert posture but he did mention Wright-Patterson as home to at least one affected unit.
Stacey Geiger, 88th Air Base Wing spokeswoman, said Thursday morning there have been no changes to the base's security posture.
"As you are already aware, Wright-Patt was identified on Jan. 27 by the Secretary of Defense as one of the installations placed on an increased readiness posture to deploy," she said. "We currently remain in that status and have not been activated."
An Air Reserve Command spokesman told the Dayton Daily News last week that the 445th Airlift Wing remains on alert but has not been activated.
The wing has nine C-17 Globemaster III aircraft. Built by Boeing, the C-17 is the newest, most flexible cargo aircraft to enter the airlift force, according to the Air Force.
Dr. Glenn Duerr, a history professor at Cedarville University, said history and logic suggest Russia would be more interested in the south and east of Ukraine, as areas seen as more strongly connected by culture, religion and family ties to Russia.
But what is happening now looks like a Russian attack on all Ukrainian medium or large cities and a probable attempt to install a puppet government, Duerr said.
It's hard to know where an attack might stop, he said. There is no NATO or U.S. treaty obligation to come to Ukraine's aid, but Russian troops moving much closer to the NATO-member nations bordering Ukraine — Poland, Hungary, Slovakia and Romania ― will create new tensions and possibilities for miscalculation.
"Wars don't just stop arbitrarily at the border's edge," he said. "Often they spill over and sometimes shots are fired and there are incidents elsewhere."
Putin could seek to "protect" those whom he considers "ethnic Russians" in other countries, he added.
The possibility of a far wider conflict can't be ignored, but he does not believe at the moment that is likely.
"The nightmare scenario is there," Duerr said. "I don't see that as likely."
Shawn Waldman, chief executive of Miamisburg cyber security business Secure Cyber Defense, said his company is monitoring potential cyberattacks against the United States.
"We are very much in defense mode at the moment monitoring the threat data from the U.S. government and other sources," Waldman said in a Twitter message Thursday.
"There is one Russian group 'Shuckworm,' that we are monitoring and looking for inside our customers' networks," he said. "This cyber threat from them is very real and active. I'm not aware of anything in the U.S. that has been hit. Obviously the cyberattacks against Ukraine are just the tip of the iceberg I believe."
(c)2022 the Dayton Daily News (Dayton, Ohio)
Visit the Dayton Daily News (Dayton, Ohio) at www.daytondailynews.com
Distributed by Tribune Content Agency, LLC.
---
---
---
---