F-35A Lightning II makes long-awaited European arrival
by
Jennifer Svan
Stars and Stripes
December 16, 2021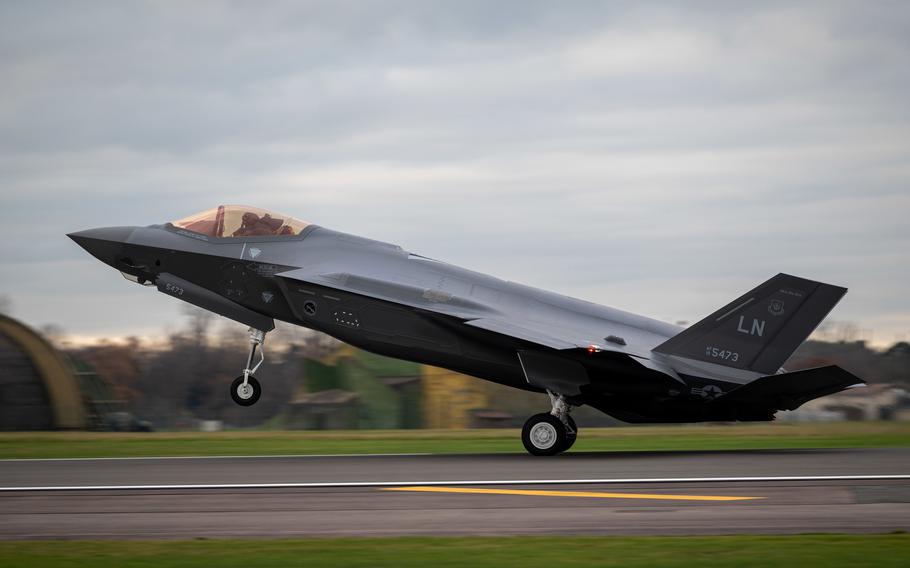 The first U.S. Air Force F-35A Lightning II jets to be based in Europe arrived at their new home in England on Wednesday, six years after plans to base two squadrons of the aircraft at RAF Lakenheath were announced.
The four planes were part of the much-anticipated delivery to the fighter base in Suffolk, U.S. Air Forces in Europe–Air Forces Africa said.
The planes are fresh off the Lockheed Martin production line in Fort Worth, Texas, a spokeswoman for the 48th Fighter Wing at Lakenheath said Thursday.
RAF Lakenheath, located about 70 miles northeast of London, was selected in 2015 to host the first American F-35A squadrons in Europe.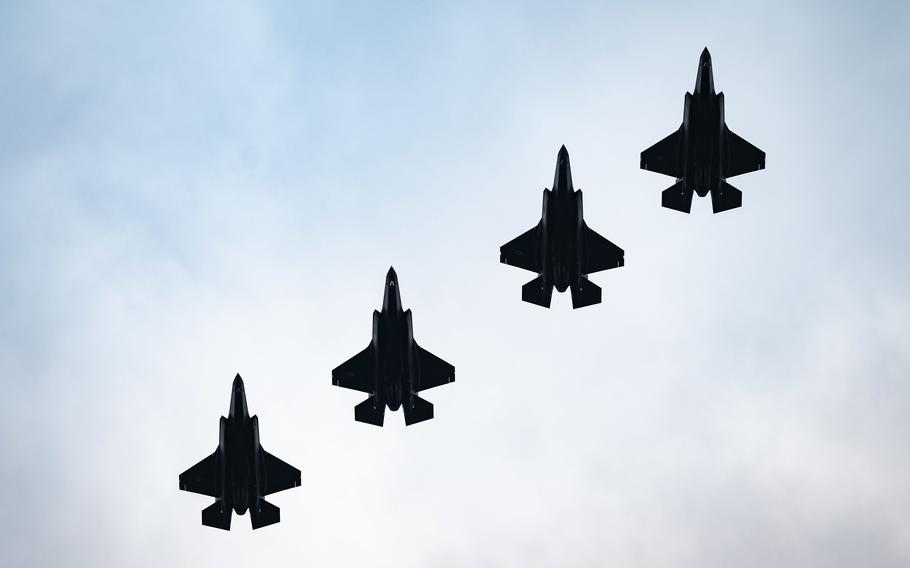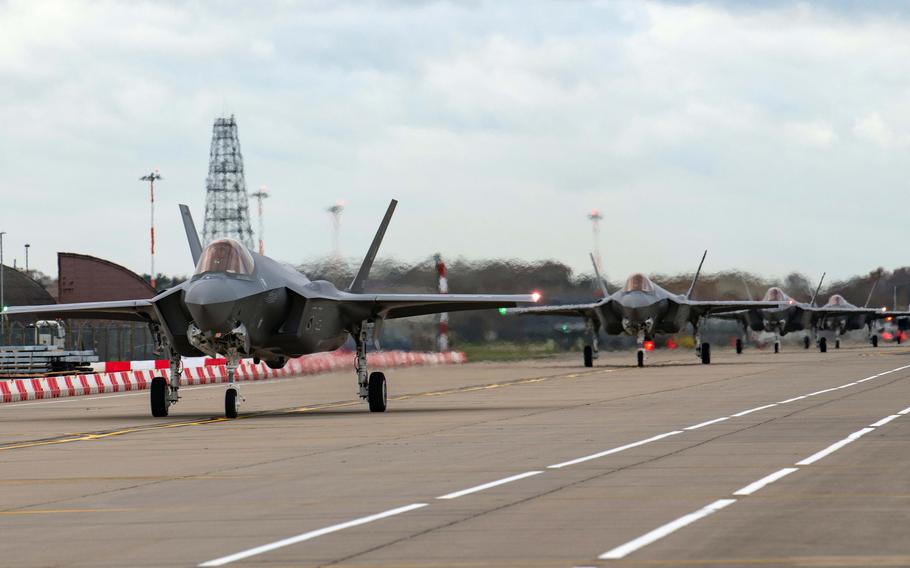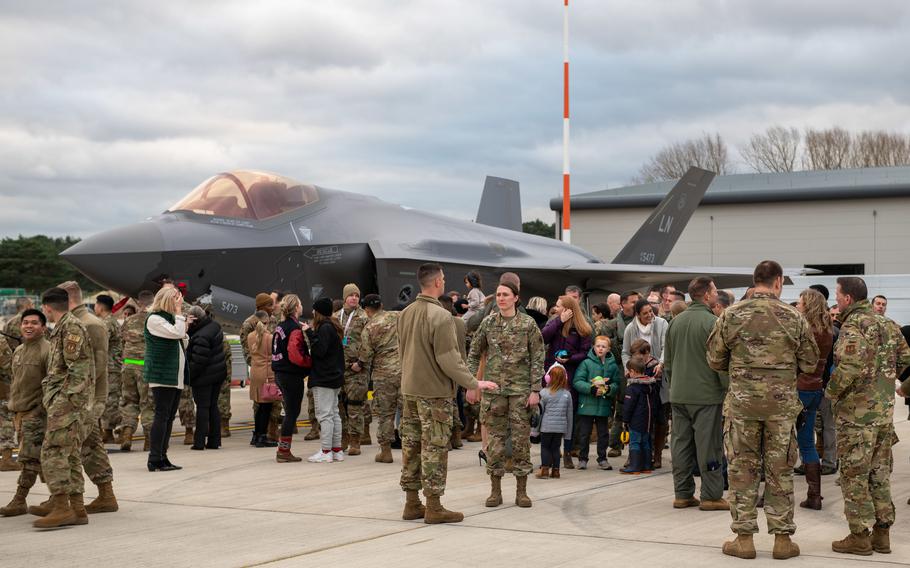 Deliveries were slated to begin in 2020 but were pushed back, in part because of construction delays at the facilities being built to support the fifth-generation fighters.
The aircraft will belong to the 495th Fighter Squadron, nicknamed the Valkyries, after the mythological Norsewomen who chose who would live or die in battle.
"The Valkyries are leading our F-35 integration across Europe," Gen. Jeff Harrigian, USAFE-AFAFRICA commander, said in a statement.
The squadron will consist of 24 airplanes, which will be delivered to Lakenheath in phases, USAFE-AFAFRICA officials said. Eventually, the base will host two F-35A squadrons.
The 48th Fighter Wing at Lakenheath reactivated the 495th in October. The squadron is slated to be fully mission-capable in 2022, Air Force officials said this fall.
The 495th flew the F-111 Aardvark from 1977 until its deactivation in 1991 and was previously known as the Thundervarks.
---
---
---
---