Medevac operation by elite Air Force team rescues stricken mariner at sea
by
John Vandiver
Stars and Stripes
November 17, 2021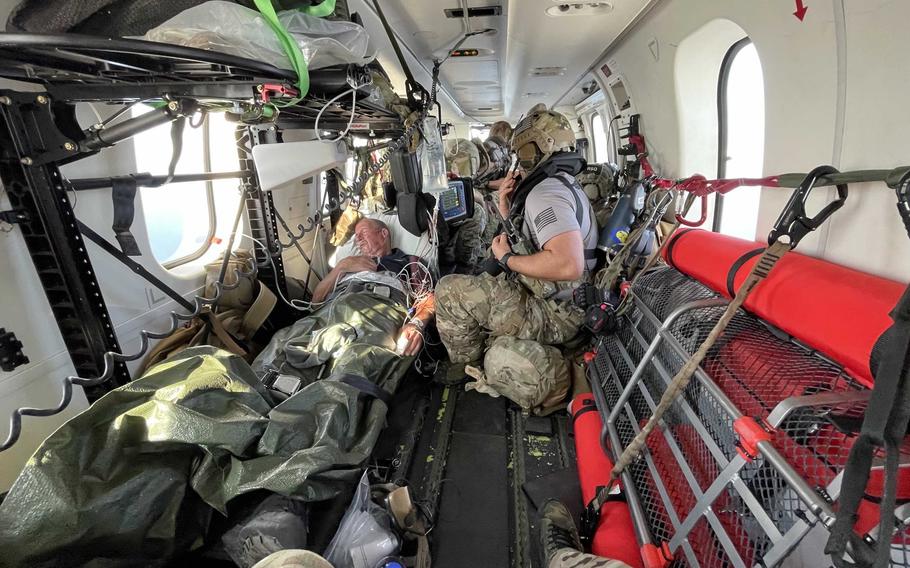 Five U. S. Air Force pararescuemen rappelled aboard a cargo ship in the Indian Ocean and rescued a merchant mariner who was having a health emergency, U.S. Africa Command said this week.
On Saturday, the pararescue team received an urgent request for help when Kevin Nixon, a British citizen aboard the U.S.-flagged Liberty Grace, experienced symptoms of a heart attack, AFRICOM said in a statement Tuesday.
The multi-day operation took place some 500 nautical miles off the coast of Kenya. The pararescuemen stabilized the mariner as the vessel maneuvered within 150 nautical miles of Manda Bay Airfield in Kenya, AFRICOM said.
A pararescueman with the 82nd Expeditionary Rescue Squadron, Master Sgt. Trevor Clark, said Nixon was taken to a medical facility in Nairobi and is recovering.
The U.S. maintains a small troop presence at Manda Bay, which plays a role in supporting AFRICOM missions in Somalia and extending the overall reach of the command.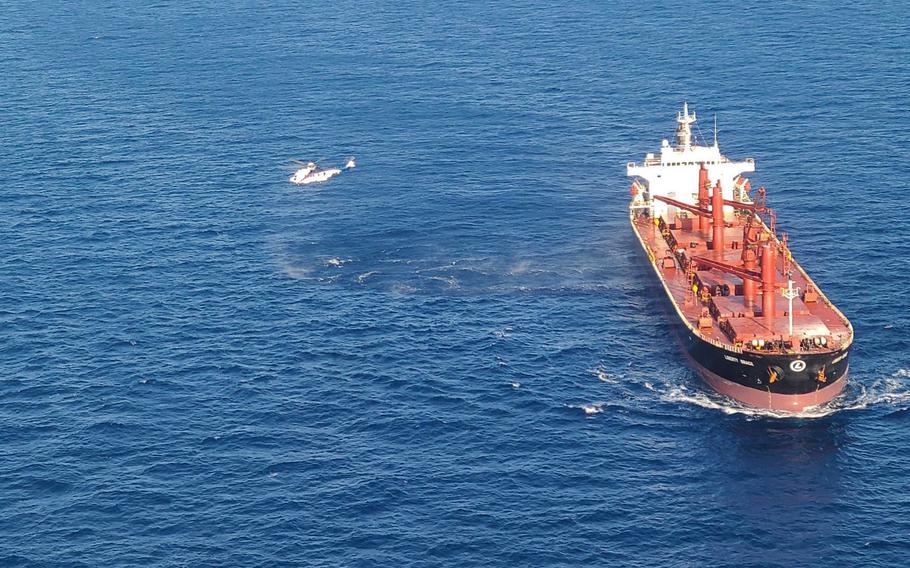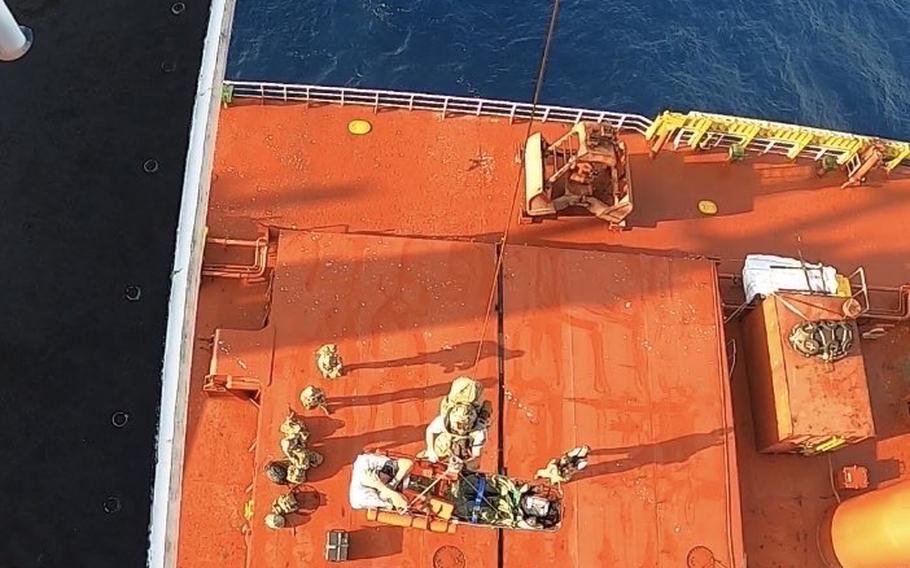 For AFRICOM, the rescue showcased the medevac improvements in Africa over the past two years.
Given the size of the continent and the highly dispersed nature of the small U.S. force that conducts African missions, there have long been concerns about the ability to conduct evacuations.
AFRICOM said its Warfighter Recovery Network has made strides, including increased air capacity and additional medical capabilities that enable the recovery and treatment of personnel across vast distances.
The operation involved tilt-rotor Osprey aircraft and a Marine Corps KC-130 tanker for aerial refueling support, as well as the PJs, the Air Force's elite rescue specialists.
"This mission is exactly why we always train," Clark said. "It demonstrated how the Warfighter Recovery Network can come together and save a life in the most remote places when needed most."