B-52 bombers train with Japanese and Indonesian fighters after deploying to Guam
By
Stars and Stripes
September 3, 2021
---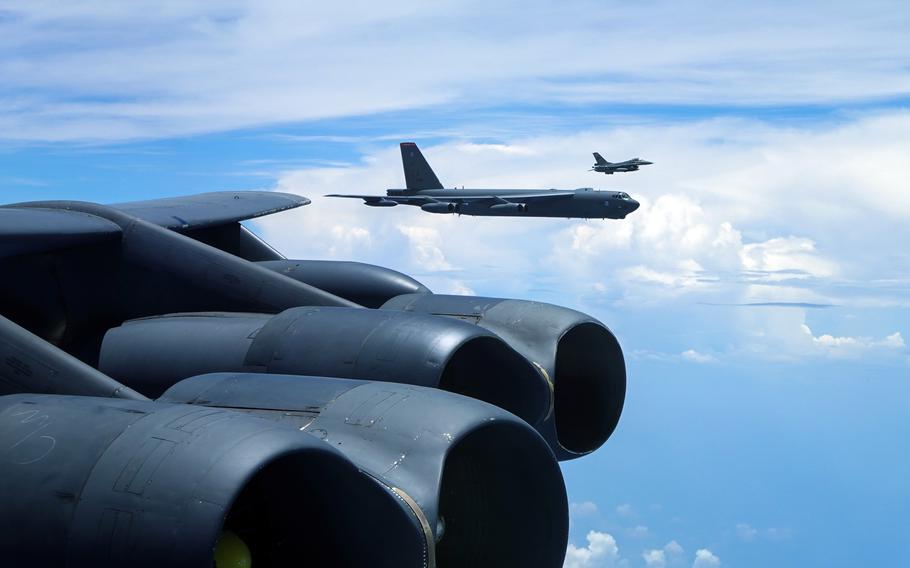 An undisclosed number of B-52 Stratofortress bombers, along with roughly 230 airmen, have been sent to Andersen Air Force Base on Guam for Pacific Air Forces' Bomber Task Force.
The B-52s and airmen are assigned to the 2nd and 307th Bomb Wings at Barksdale Air Force Base, La., the Air Force said in a news release Wednesday. They arrived in the U.S. territory on Aug. 26.
On Tuesday, F-15 fighter jets from the Japan Air Self-Defense Force trained with the bombers over an undisclosed area of the Pacific, the Air Force said.
A day later, F-16s from Indonesia flew with the bombers, marking the first time its air force integrated with American B-52s.
Over the past 16 years, bomber patrols from Guam over the East and South China Seas have served as a means of projecting U.S. airpower and resolve to North Korea, China and Russia.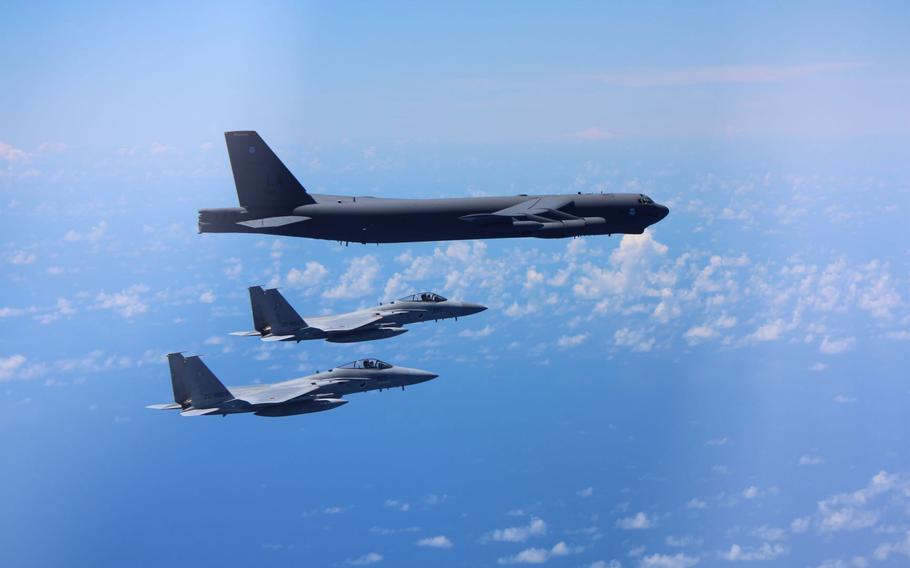 Andersen acts as a staging point for the bombers, which gives commanders flexibility in meeting whatever challenges arise, the Air Force said.
Since last year, the deployments have been done in an unpredictable manner intended to confound any potential adversary.
A group of B-52s arrived on Guam in July from Minot Air Force Base, N.D., to support a taskforce mission and to take part in the Talisman Saber exercise.
In June, B-52s flew into the Pacific region during a marathon 12,000-mile mission crossing Europe and the Arctic.
In April, four B-52s were sent to Guam from Barksdale.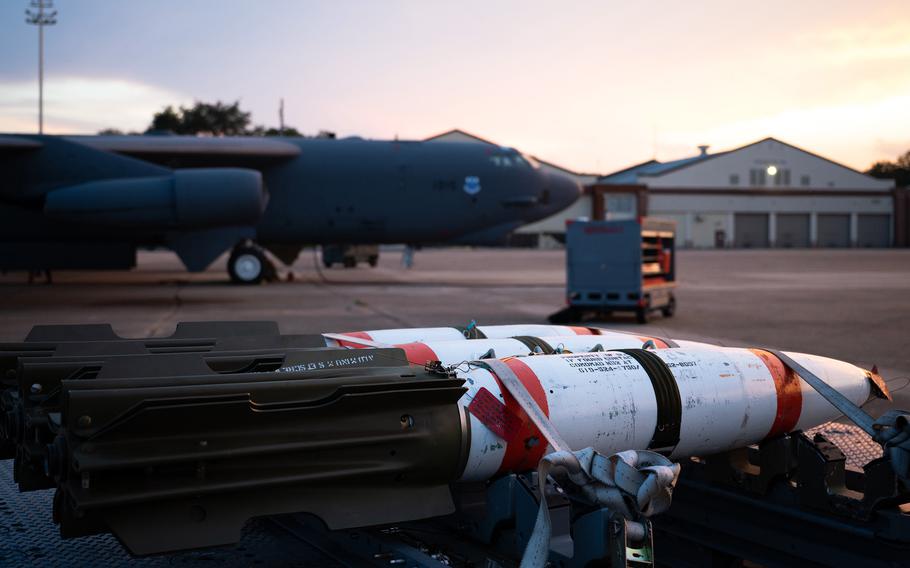 "The [Bomber Task Force] provides an opportunity to enhance readiness and give aircrews the necessary training to respond to any potential crisis or challenge across the globe," Lt. Col. Benjamin Poole, director of operations for the task force, said in the news release.
"Through long range power projection, we are able to deter any potential adversaries and increase our strategic advantage in great power," he said.
---
---
---
---