Air Force major hopes her pageant wins will inspire more women to become pilots
by
Jonathan Snyder
Stars and Stripes
August 24, 2021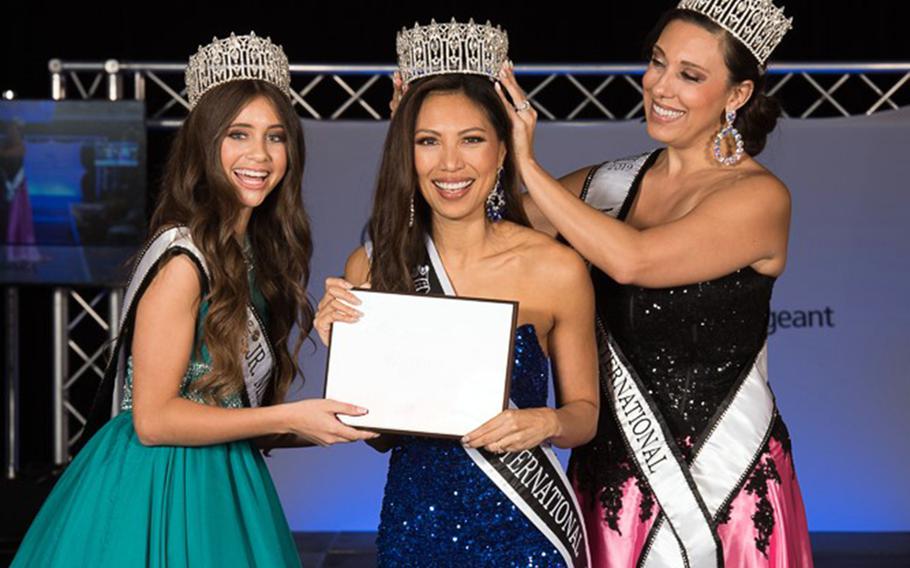 An Air Force officer with a sideline as a pageant competitor is using her spotlight to promote opportunities for women in aviation.
Maj. Raliene Banks won her third title, Mrs. Regency International, last month in Las Vegas.
Born and raised on Guam, Banks entered the Air Force in 2008 as a pilot and has flown the C-17 Globemaster, RQ-4 Global Hawk and KC-135 Stratotanker during her career. Now she works at the Pentagon as deputy chief of agile combat employment.
"I didn't apply for the Air Force until I had already graduated from college, and I had a job lined up already with the Federal Aviation Administration to be an air traffic controller," Banks told Stars and Stripes by phone on Saturday. "In 2007 was when I was notified I was selected for pilot training, that was probably one of the best days of my life."
Everything changed for her in 2019 when she was diagnosed with Graves' disease, an autoimmune disorder that affects the thyroid. That has grounded her Air Force flying career, at least temporarily.
"I thought to myself, what else can I do with everything that I know and the expertise that I have, with what I'm going through with Graves' disease," she said. "I saw other women on social media who were friends of friends that competed in pageantry, and I thought to myself, that looks like fun."
Since then, Banks has used pageantry as an outlet to promote and encourage women in aviation.
"When I first started pageantry, my platform was solely based off aviation and trying to get more women into the career field, because only 6% of pilots are female and that number is just so low," she said.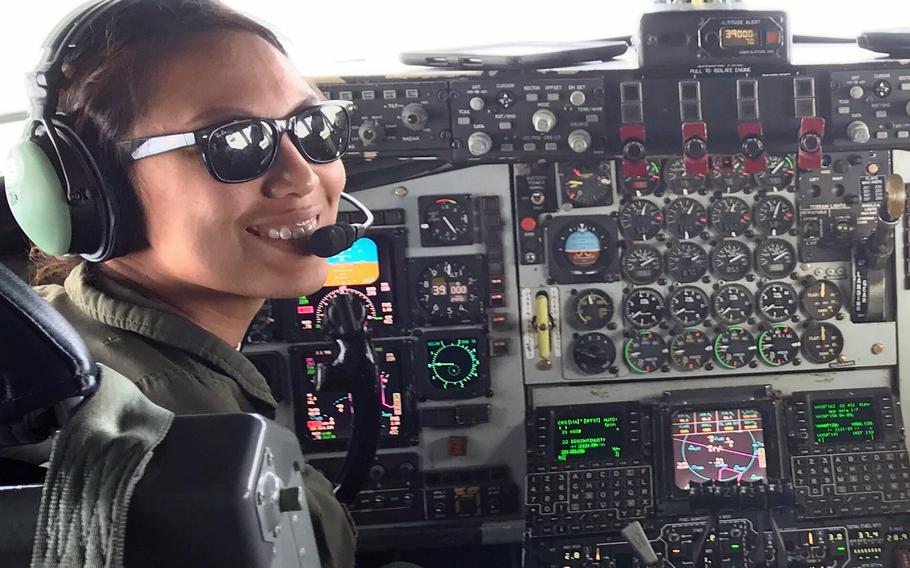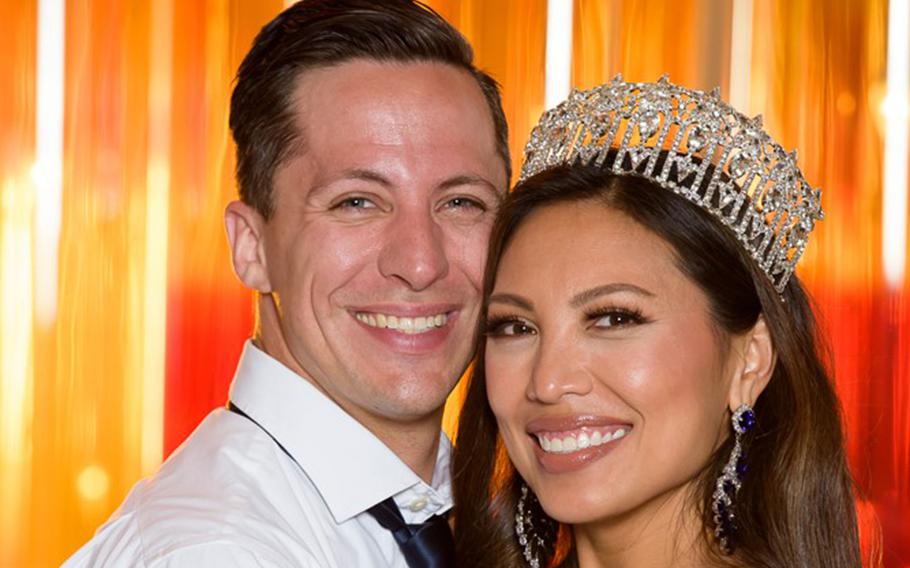 Banks has participated in five competitions, so far, and has also been crowned Ms. Virginia North America 2021 and Mrs. Guam Petite 2020.
She won the Mrs. Regency International Pageant on July 31, with her husband, Maj. Joshua Banks, there to support her.
The Regency International Pageant attracts contestants from across the United States and the world. Representatives from countries such as the United Kingdom, Australia, Philippines, Mexico and Cayman Islands have competed in interview, photogenic, fun fashion and evening gown competitions for the coveted Regency International crowns.
Banks said she speaks to people about their ambitions while encouraging and inspiring them to achieve their goals regardless of their backgrounds. From that, she created her pageantry platform, Take FLIGHT Today.
The purpose of Take FLIGHT Today is threefold, Banks said. It aims to empower women, promote aviation and educate others on how to promote resiliency within their communities.
"I volunteered with Girls Day in Aviation back before COVID," she said. "I also chaired The Ninety-Nines' Let's Fly Now program that provides free introductory flights to women."
The Ninety-Nines is a nonprofit, international organization of licensed women pilots from 44 countries with its headquarters in Oklahoma City, according to its website.
While she is unable to fly for the Air Force, Banks can still fly civilian aircraft.
"Women in Aviation International recently gave me a scholarship to do certified flight instructor training," she said.
Women in Aviation International is an American nonprofit organization that provides networking, education, mentoring and scholarship opportunities for women and men in careers in the aviation and aerospace industries.
"If everything goes well and I go into remission, I can apply for a waiver to go back to flying for the Air Force," Banks said. "And that's what I'm really hoping for."