F-35 fighter a 'cornerstone' of the fleet despite its troubles, top Air Force general says
by
John Vandiver
Stars and Stripes
July 16, 2021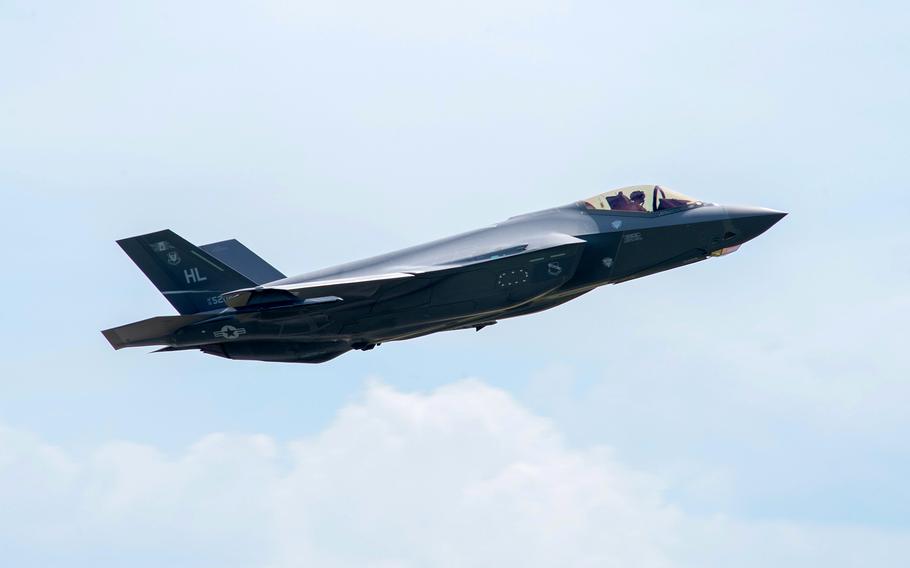 STUTTGART, Germany — The F-35 Lightning II will remain central to the Air Force's fighter fleet for years to come, the service's top officer said Friday, despite the mechanical troubles and cost overruns that have made the aircraft the most expensive in history.
"The F-35 is going to be the cornerstone of our fighter fleet and it will be for the foreseeable future," Gen. Charles Q. Brown told reporters after visiting with troops at Spangdahlem Air Base in Germany.
Though technical problems have resulted in the F-35 falling short on operational expectations, Brown said he expects those issues to be resolved.
"I'm very confident it will reach our expectations," Brown said, adding that the Air Force is working with the defense industry to get development and sustainment costs for the aircraft under control.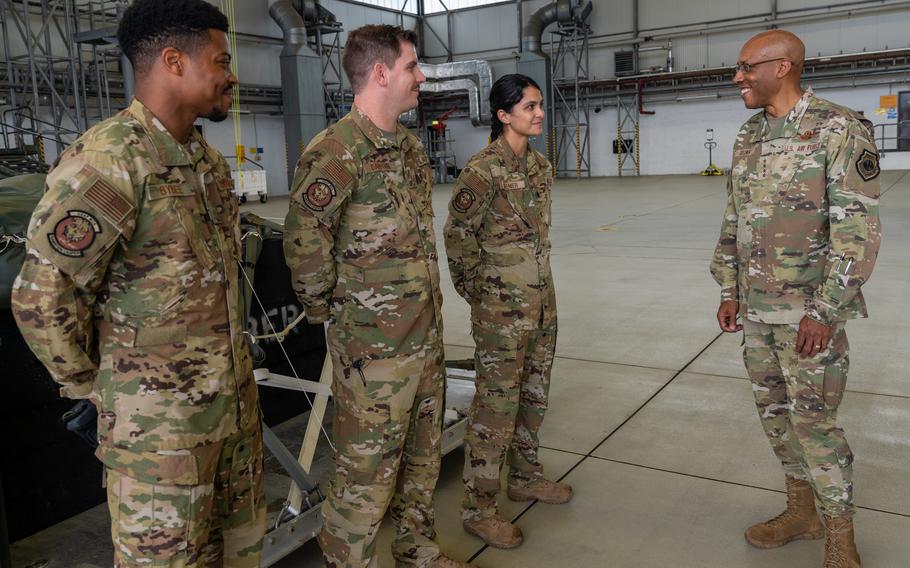 Last week, the Government Accountability Office issued a report that said failure to control F-35 aircraft cost overruns should force the Pentagon to scale back its fleet of advanced warplanes if new savings aren't found.
The F-35 fighter has faced rising costs for years and efforts to curtail expenses have fallen short, the report said. About 400 F-35s are in service across the military.
The Pentagon plans to procure nearly 2,500 F-35s with an estimated life cycle cost exceeding $1.7 trillion.
The Air Force faces the greatest challenge in cutting costs, according to the GAO. It is purchasing about 70% of the F-35s and must slash what it spends on each plane by 47%, or the readiness of its squadrons could be "negatively impacted," it said.