Commander lets Wright-Patterson Public Health Emergency declaration expire
by
Thomas Gnau
Dayton Daily News
July 6, 2021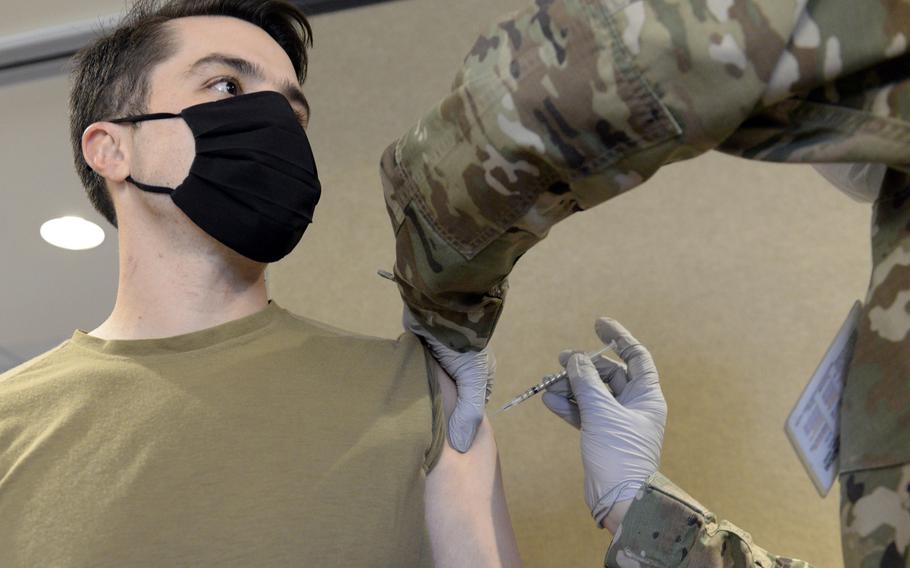 DAYTON, Ohio (Tribune News Service) — Wright-Patterson Air Force Base's Public Health Emergency declaration expired June 30.
Col. Patrick Miller, 88th Air Base Wing and installation commander, said in a statement on the base's website the decision was not an easy one.
"Based on current conditions, I did not renew it," he said. "I did not make this decision lightly and fully recognize the impact it has on directing telework. Our civilian personnel team is here to assist if you have any questions regarding current telework rules, establishment of telework agreements or updating position descriptions."
Early last month, Miller moved the base to health protection condition "alpha," allowing more workers to populate the state's largest single-site employer. Pre-pandemic, some 30,000 military and civilian employees typically worked at the base on any given workday.
The move to "alpha" status gives commanders the option of returning all workers to base offices.
The decision was based on continued improvement — not only on base but across Ohio and the surrounding communities. The incidence rate has steadily declined and local medical treatment facilities continue to see low numbers of COVID-19-related admissions.
Miller said the base community cannot let its guard down as the new Delta variant of the virus is emerging.
"The fact we have made it here, at a point when we can terminate the Public Health Emergency, is a tremendous accomplishment and something that we should celebrate," Miller added. "I'm excited to see increased events across the base and teammates reconnecting."
Personnel and family members 12 and older can schedule a vaccination on the base by calling 937-257-SHOT or visiting https://informatics-stage.health.mil/WPAFBCOVIDApp/.
(c)2021 the Dayton Daily News (Dayton, Ohio)
Visit the Dayton Daily News (Dayton, Ohio) at www.daytondailynews.com
Distributed by Tribune Content Agency, LLC.