Former chief master sergeant of the Air Force McCoy dies
By
Stars and Stripes
July 15, 2022
---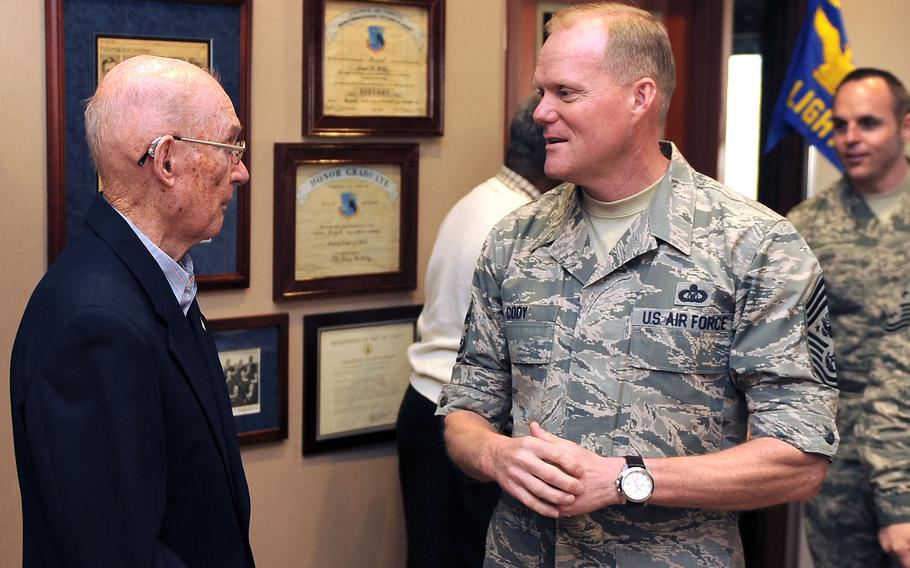 James McCoy, a Midwesterner who in 1979 was named the sixth chief master sergeant of the Air Force, died Wednesday at the age of 91.
McCoy served in the Air Force for 30 years, implementing changes and improving the overall lives of enlisted personnel in a variety of ways. Born in 1930 in Creston, Iowa, he settled in Omaha, Neb., after his retirement in 1981.
"When we talk about standing on the shoulders of giants, we are talking about Airmen like CMSAF McCoy," Chief Master Sergeant of the Air Force JoAnne Bass said in a statement. "His passion for taking care of our airmen was only exceeded by his humility. He was an icon of our great Air Force and a hero to us all."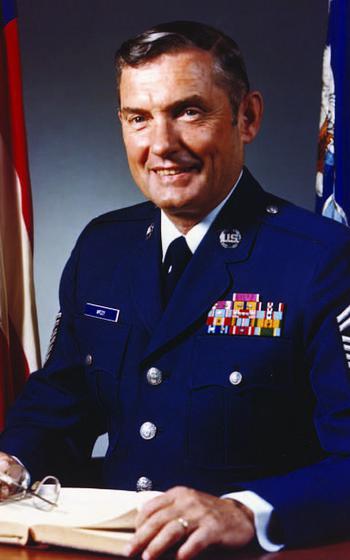 The statement did not provide information about the cause of death or McCoy's survivors.
McCoy created the Stripes for Exceptional Performers program and gave airmen more educational options, the service statement said. He also introduced maternity clothes for female service members, who previously had to wear civilian clothes after a certain point in their pregnancy.
In addition, he tackled recruitment issues after the Vietnam War and was the first senior enlisted adviser for Strategic Command.
Air Force Chief of Staff Gen. CQ Brown Jr. said McCoy's efforts to "improve education, equality and quality of life" were hallmarks of his time in the service.
McCoy later joined the Air Force Association and served as its president from 1992 to 1994 and chairman of the board from 1994 to 1996.
He received many medals and citations, including the Legion of Merit.
---
---
---
---