Obituary
Cold War-era chief of naval operations Hayward dies at 97
By
Stars and Stripes
March 7, 2022
---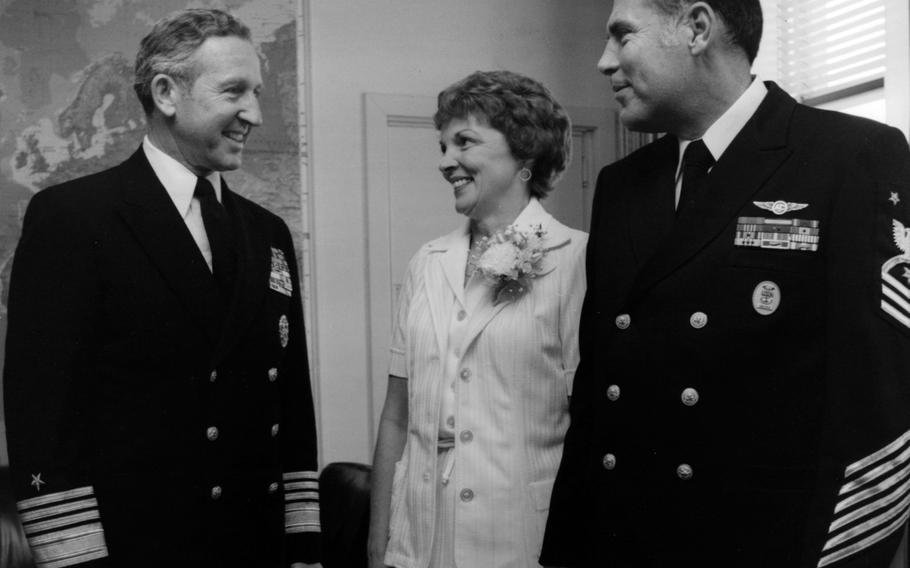 Retired Adm. Thomas B. Hayward, a former chief of operations who is credited with restoring Navy pride in a post-Vietnam era that saw the transition to a volunteer force and the re-emergence of the Soviet naval threat, has died. He was 97.
Hayward died Thursday, but the Navy's announcement of his death did not say where he had been living. The Navy also did not provide a cause of death for Hayward, nor did it announce any funeral services for him.
Hayward served for 39 years, enlisting in the Navy's V-5 aviation program in 1943 and retiring in 1982 after four years as chief of naval operations. He was the 21st person to occupy that role.
He led the Navy during a period of intense competition and challenge, including heightened tensions in the Middle East, the Navy said in a statement Thursday.
Hayward also focused on sailors' health and well-being and delivering a fleet that played a significant role in ending the Cold War, the Navy said.
"Facing both the 1979 Iranian hostage crisis and renewed Soviet competition in the midst of the Cold War, he rebuilt the combat readiness of the Navy through significant personnel and material investments," Adm. Michael M. Gilday, Navy chief of operations, said in the statement.
Hayward was born May 3, 1924, in Glendale, Calif. He enlisted as a reservist, expecting to be sent into combat in the South Pacific. Partway through the program, Hayward earned an appointment to the U.S. Naval Academy and graduated in 1947, the Navy said.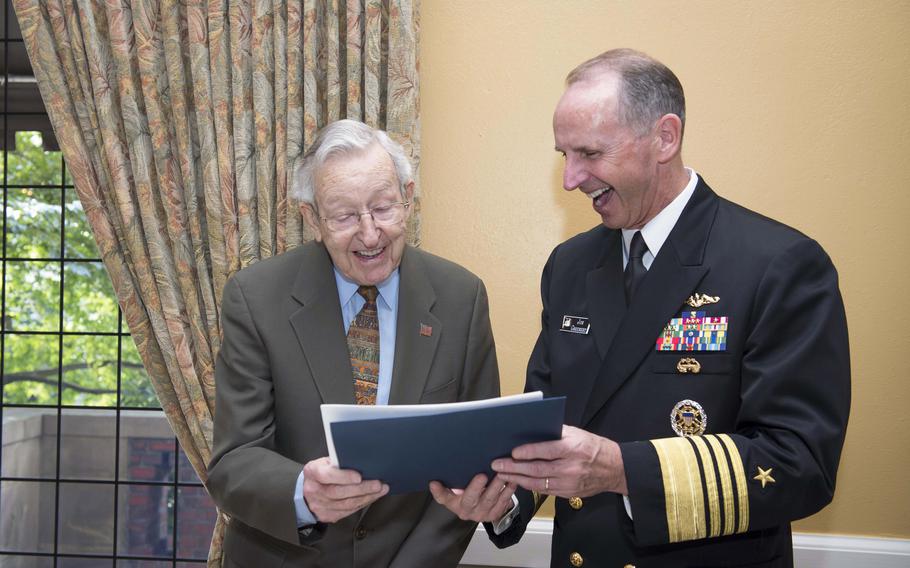 His naval career saw combat deployments during the Korean and Vietnam wars. In Korea, he flew 146 sorties, earning a Distinguished Flying Cross, among other medals.
As wing commander of Carrier Air Wing 10, Hayward flew 36 combat missions in Vietnam and was awarded a Legion of Merit with Combat "V" and three Air Medals, according to the Navy.
In 1970, Hayward commanded the 14th Naval District and, later, U.S. 7th Fleet. In August 1976, he assumed the duty of commander-in-chief of the U.S. Pacific Fleet, with additional duty as the naval component commander for U.S. Pacific Command.
He took over as chief of naval operations on July 1, 1978.
Hayward worked to address the impact of a "mass exodus" of sailors as the draft ended in 1973, tying the issue of retention into preparedness, a growing Soviet threat and the Navy's need to reign supreme on the ocean, according to the website Naval History and Heritage Command.
"I wish to emphasize this point of maritime superiority because it is a concept that has been given insufficient recognition in recent years, yet it is one which must form the basis for the planning of all our naval forces," Hayward told the House Armed Services Committee on Feb. 15, 1979. "It provides a clear and unambiguous yardstick against which to measure the adequacy of our naval forces — present and prospective."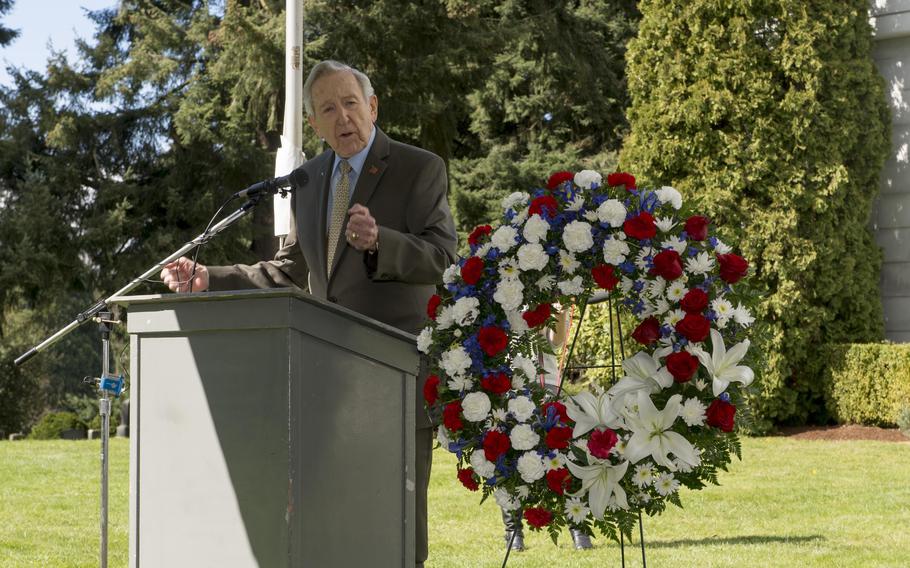 After retirement, Hayward chaired the Ethics Resource Center, Inc., a Washington D.C.-based membership association and research institution that helps organizations build and sustain programs to increase integrity. He also sought to promote ethics curriculums and programs in organizations.
He also worked for literacy reform in public schools through Voyager Expanded Learning, a company he co-founded in 1994, the Navy said.
In addition, he helped establish several Navy-related museums, such as the Military Aviation Museum in Virginia Beach, Va.
Hayward's wife, Margaret, died in January 2017, just a month short of the couple's 69th wedding anniversary. He is survived by daughters Colleen and Cynthia; a grandson, Max, and his wife, Wendy; and two great-grandchildren.
"He was a true patriot, loyal public servant and committed husband, father and friend," Gilday said.
---
---
---
---