Army officer who wrote to McCain about detainee torture in Iraq, Afghanistan, dies at 42
by
Rose L. Thayer
Stars and Stripes
November 24, 2021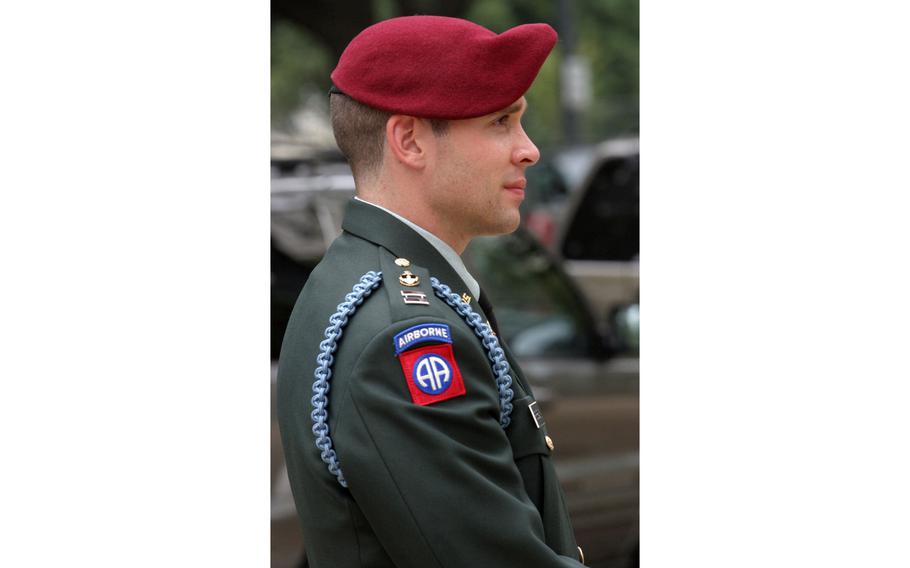 Ian Fishback, a former Army officer who in 2005 raised concerns about the treatment of detainees in the Global War on Terror, died Nov. 19 at an adult treatment facility in Michigan. He was 42 years old.
In a statement posted with Fishback's obituary, the veteran's family thanked his hometown community in Newberry, Mich., for the support provided Fishback in "recent difficult times."
"He faced many challenges and many of us felt helpless. We tried to get him the help he needed. It appears the system failed him utterly and tragically. There are many questions surrounding his death and the official cause of death is unknown at this time. We can assure you that we will get to the bottom of this. We will seek justice for Ian, because justice is what mattered most to him," according to the statement.
Fishback's mental health had declined recently and he struggled to get access to medical and mental health care from Veterans Affairs, said his longtime friend Justin Ford.
For those who knew Fishback, his friend said that his actions regarding the inhumane treatment of detainees came as no surprise. He always had a strong moral and ethical compass and held tightly to those principles, Ford said.
"Standing up for what you believe in is never easy. And it wasn't easy on him," he said. "He paid a price."
In 2005, while a captain in the 82nd Airborne Division, Fishback wrote to Sen. John McCain about his concerns over the treatment of detainees and whether the Geneva Convention applied to Iraq and Afghanistan.
He wrote that he sought answers for 17 months, but found none.
"Instead of resolving my concerns, the approach for clarification process leaves me deeply troubled," Fishback wrote. "I am certain that this confusion contributed to a wide range of abuses including death threats, beatings, broken bones, murder, exposure to elements, extreme forced physical exertion, hostage-taking, stripping, sleep deprivation and degrading treatment. I and troops under my command witnessed some of these abuses in both Afghanistan and Iraq."
Later that year, the Senate passed legislation from McCain to prohibit inhumane treatment and Time magazine named Fishback to its list of the 100 most influential people in the world.
Fishback went on to serve with the Green Berets and later taught at his alma mater, the U.S. Military Academy at West Point. He left the Army as a major and often spoke on panels about his decision to call attention to detainee treatment in Iraq and Afghanistan.
"He wanted to support his soldiers, he wanted to support the United States government and he wanted to call us to our better angels — both the U.S. government and the people that were leading that the soldiers," Ford said.
Fishback is survived by his mother and father, his sister, his ex-wife and his daughter, he said. The veteran's family will hold a memorial service this weekend, according to his obituary. The family has asked that those looking to honor Fishback's life donate to the nonprofits, Human Rights Watch or Women for Women International.
---
---
---