Navy veteran abducted in Afghanistan swapped for convicted drug lord
By
Stars and Stripes
September 19, 2022
---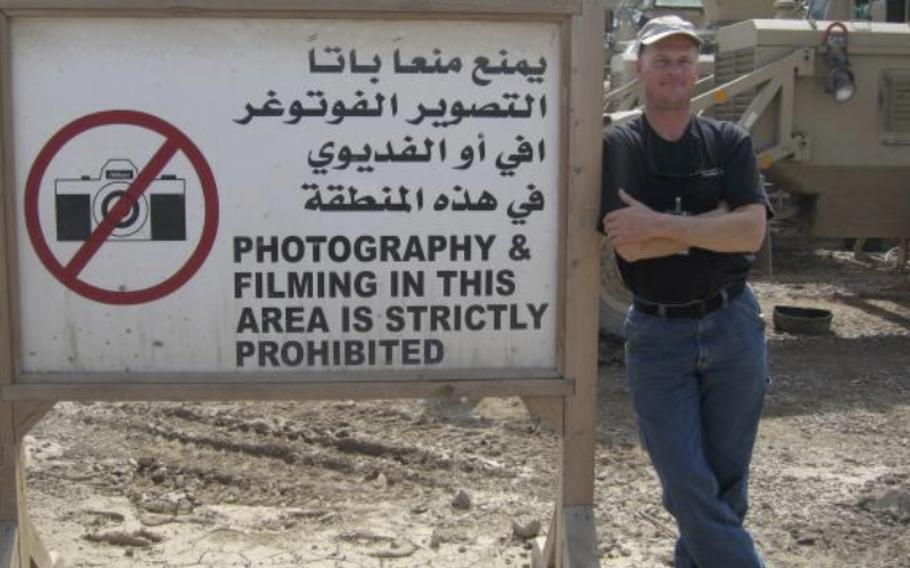 Updated Sept. 19, 2022, 4:09 p.m. Central European Time
An American Navy veteran captured in Afghanistan two years ago has been freed in exchange for an Afghan man who was imprisoned by the U.S., a senior Biden administration official said Monday.
Mark Frerichs, a former Navy diver abducted in Kabul in 2020, was exchanged Monday for Bashir Noorzai, an early supporter of the Taliban who was imprisoned stemming from a conviction for smuggling $50 million worth of heroin.
"In order to bring home a U.S. citizen and reunite him with his family, the President made the difficult decision to grant clemency to Haji Bashir Noorzai after he spent 17 years in U.S. Government custody," said the official, who was not authorized to speak on the record, in an email to Stars and Stripes.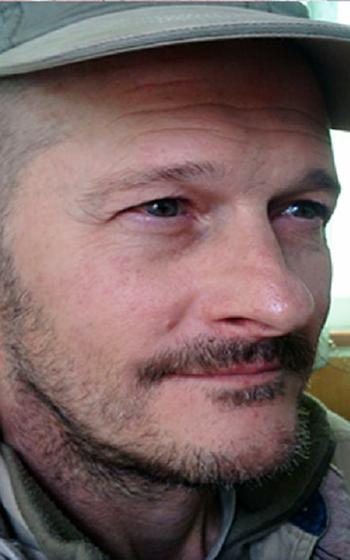 Biden made the decision to give clemency to Noorzai in June after deciding his release would not impact the drug trade in Afghanistan or increase risk to American lives, based in part on Noorzai's advanced age and many years spent in prison, said another senior Biden administration official who was not authorized to speak on the record.
"Bringing the negotiations that led to Mark's freedom to a successful resolution required difficult decisions, which I did not take lightly," Biden said in a statement Monday, adding he spoke to Frerichs' family about the release.
The U.S. had offered up to $5 million for information about Frerichs' disappearance. He had been living in Afghanistan since approximately 2010 and worked as an engineer on construction projects in the country, the State Department said in 2020.
Taliban officials announced the exchange at a news conference Monday and published a video of Noorzai arriving at the Kabul airport.
A jury found Noorzai guilty of heroin importation into New York and distribution conspiracy charges in 2008, leading to a sentence of life in prison, a Justice Department report said.
Some Taliban officials claimed Noorzai had been held at the U.S. detention facility at Guantanamo Bay in Cuba, according to an Associated Press report.
But Noorzai was never detained at Guantanamo Bay, a U.S. official told Stars and Stripes, who added that he was arrested in America and tried within the U.S. justice system.
Noorzai is considered one of the closest figures to the founder of the Taliban movement, Mullah Mohammad Omar, Afghanistan's Tolo News reported Monday.
The Taliban-appointed foreign minister, Amir Khan Muttaqi, spoke at the press conference alongside Noorzai and welcomed the exchange, saying it marked the start of a "new era" in U.S.-Taliban relations, the AP reported. Washington has not recognized the Taliban government and has frozen billions of dollars in assets formerly held by the U.S.-backed government of Afghanistan.
Frerichs, of Lombard, Ill., pleaded for his release in a video released by The New Yorker magazine this summer. In the video, which marked the first time Frerichs was seen since his abduction, he says it was filmed last November.
At the time, the FBI declined to comment on the video's authenticity, but a sister of Frerichs, Charlene Cakora, issued a statement thanking the Taliban for releasing the video and describing it as "public confirmation of our family's long-held belief that he is alive after more than two years in captivity," according to the AP report.
On Monday, Cakora released a statement thanking U.S. government officials for securing her brother's release.
"I am so happy to hear that my brother is safe and on his way home to us," she said, as cited in the AP report. "Our family has prayed for this each day of the more than 31 months he has been a hostage. We never gave up hope that he would survive and come home safely to us."
U.S. officials have said the Haqqani Network, a Taliban-affiliated group known for killing hundreds of American troops, likely abducted Frerichs.
Sirajuddin Haqqani, leader of the group, is now the acting interior minister of Afghanistan after the collapse of the U.S.-backed government last year.
---
---
---
---