Navy veteran builds, launches smartphone game inspired by life at sea
By
Stars and Stripes
September 1, 2022
---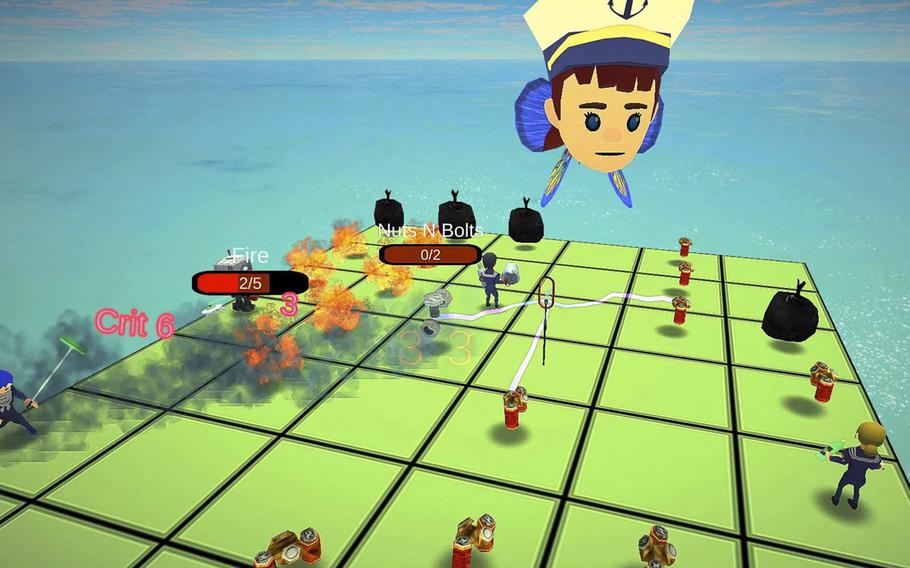 When Christian Fager ended his naval career, he knew what path he would embark on next.
He created a smartphone game based on his six years as a Navy petty officer aboard guided-missile destroyers. Navy Xperience aims to amuse and entertain by putting the player in control of a sailor.
"I wanted to share some of my experiences, stories and challenges as a way to connect sailors who have gone through similar things," Fager, 36, of Cedar, Minn., told Stars and Stripes by email Tuesday.
Navy Xperience can be found on Apple's iPad and iPhone platforms for $4.99.
Fager has been hatching game ideas since age 8, he said, and at 17, he programmed an online Yu-Gi-Oh game based on a Japanese anime series using Microsoft Visual Basic software.
He said his job in the Navy was pushing the buttons that launched missiles, but in his free time Fager maintained his interest in creating video games, even collaborating with other sailors on ideas.
He also helped create about 15 Navy electronic applications. Though not active anymore, they included training materials, guides, quizzes and exam preparation.
One app calculated the sailor's basic allowance for housing, or BAH. The apps were available on both Apple iPhone and Android platforms.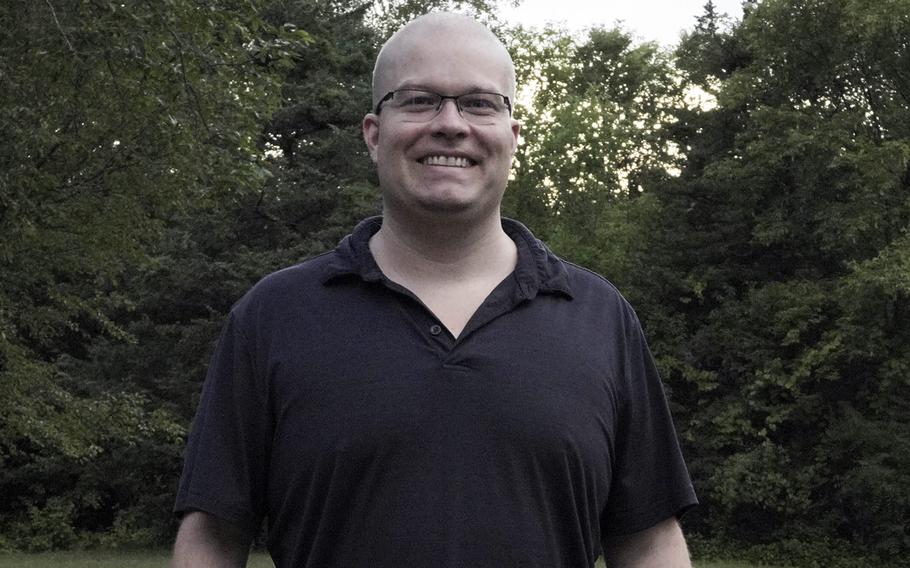 Today, Fager is pursuing a bachelor's in computer applications development at Metro State University.
In April, he began work on Navy Xperience, which was initially inspired by the hardships he experienced at sea.
Fager borrowed from his memories of serving aboard the USS Fitzgerald and USS Carney. Sailors often find themselves performing mundane janitorial tasks aboard ship, and he incorporated that as a theme for Navy Xperience.
"Many of the game mechanics are exaggerated from events or emotions experienced while serving," he said.
In the game, the player engages in "tactical cleaning," joining with other sailors to tackle various challenges aboard a naval vessel.
The characters also get "cranking," a Navy term for food-service tasks in the ship's galley or make inspections and take part in a line crossing ceremony, an old naval tradition attached to crossing the equator.
Some events are close to real life and others are exaggerated, Fager said. He also implemented a few games within the game that players encounter as they advance.
He said he had ideas about this game for years, but finally settled on the current form. Working mostly solo on the product, with a little help on music composition from his mother and using computer code from some of his past projects, he completed it Aug. 24.
He wants to improve the game with added challenges and is hoping it hits home with active-duty sailors.
"I am preparing an update as we speak, adding in a few small features and fixes I noticed," he said. "For future updates, I plan to wait for more feedback from players, to see what they think."
---
---
---
---