WWII veteran honored during her 100th birthday celebration
---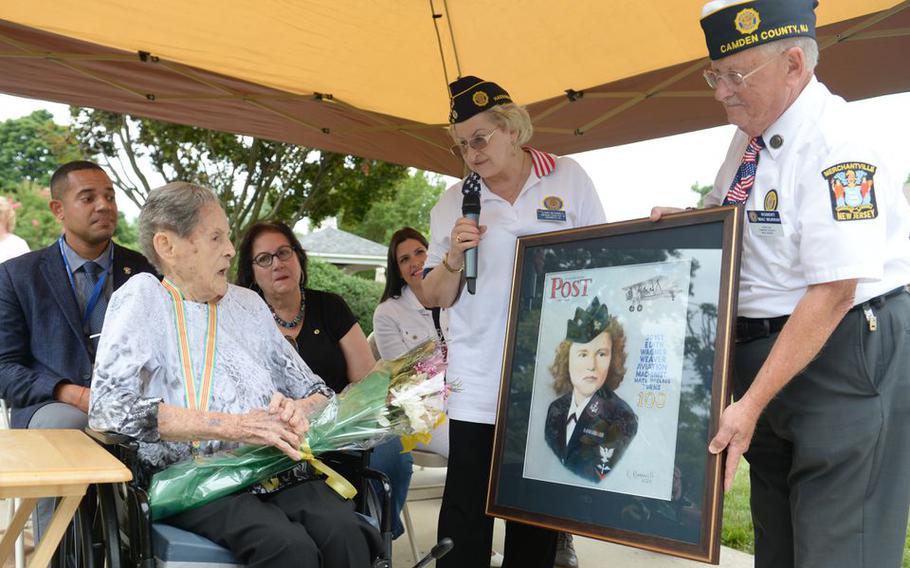 (Tribune News Service) — Joyce Edith Wagner Weaver was honored during her birthday celebration in Pennsauken, N.J., Saturday afternoon — not just for turning 100 years old but for also helping to pave the way for women after her.
Weaver, who was born on July 11, 1922, and raised in Barrington, enlisted in the United States Navy in 1942, a few years after graduating from Haddon Heights High School. After completing boot camp, Naval Training School and training at the Naval Air Technical Training Center, she was stationed at the Naval Air Station in Norman, Okla., working as an aviation machinist. There she worked on Spearman (Boeing) Model 75 airplanes, which were used as military trainer aircraft, and her specialty was repairing magnetos, self-contained high-voltage generators which provide ignition to the aircraft engine through spark plugs.
Weaver completed her service in the Navy in September 1946 and enlisted as a reservist until February 1949.
After being refused entry into the local American Legion because it didn't accept women, she applied to the American Legion to form her own chapter. The Ruth Altone American Legion Post 374 was officially formed in May 1946 with her help, where she served as Junior Vice Commander. She is currently a member of American Legion F.W. Grigg Post 68 Merchantville.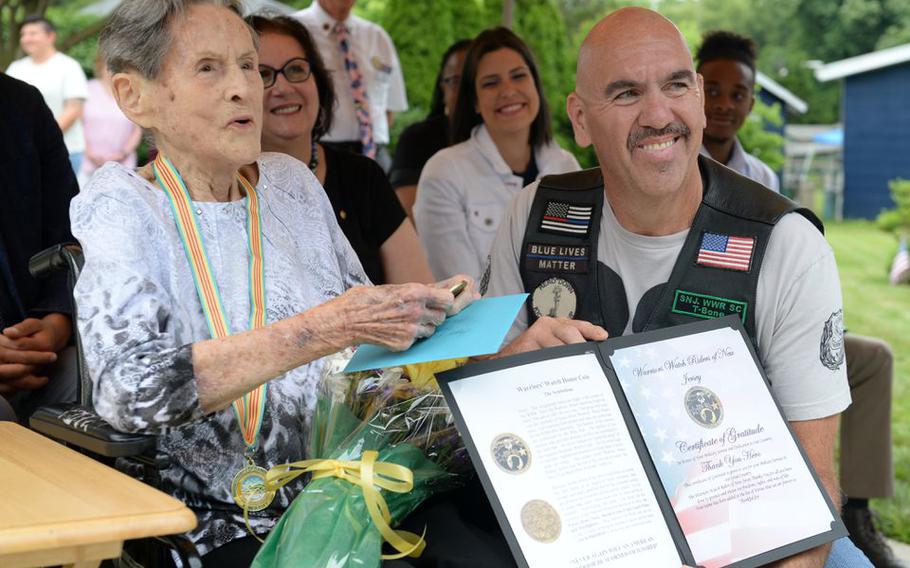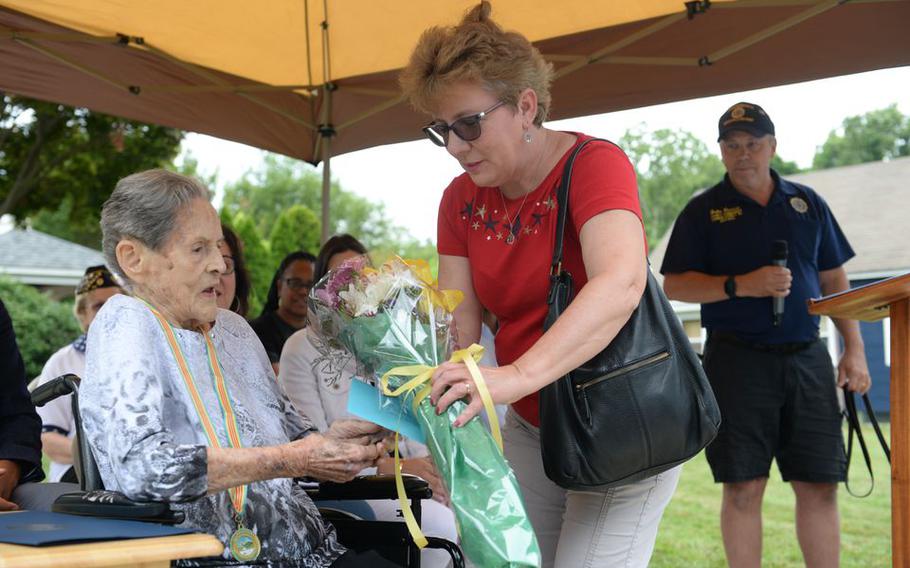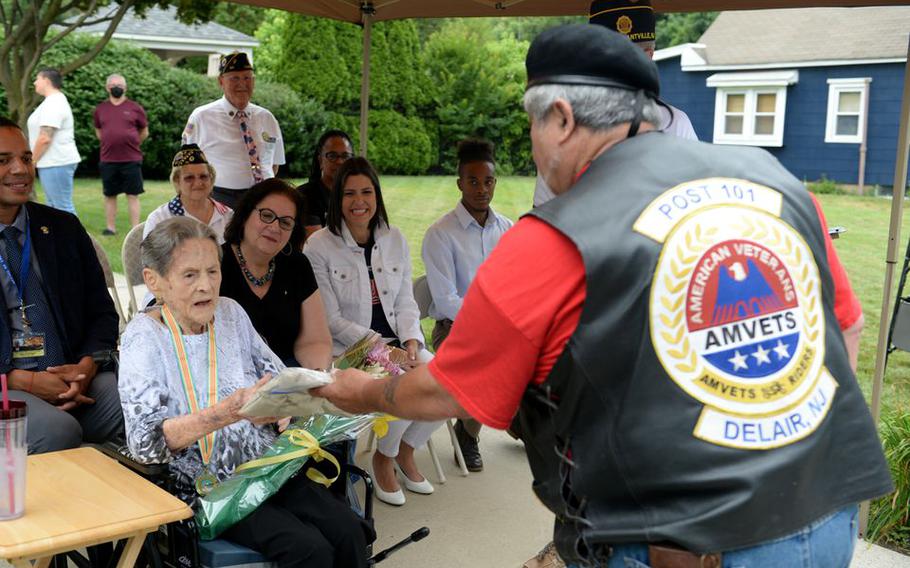 During her birthday celebration, Weaver received several awards and proclamations, including those from the office of Donald Norcross, the office of the governor and Pennsauken Mayor Jessica Rafeh, as well as from Camden County, which was presented by Commissioner Melinda Kane.
Multiple veterans groups — including American Legion Post 68, Warriors Watch, American Veterans Post 101, and American Legion Post 38 — were in attendance and gave her gifts, such as flowers, cards, and challenge coins. Some of the groups were American Legion Post 68, Warriors Watch, American Veterans Post 101, and American Legion Post 38. One of her three sons, Bruce Weaver, of American Legion Post 68, served as the master of ceremonies during the event.
An avid Phillies fan, she also received a surprise gift package from the Phillies, which included a card and baseball autographed by pitcher Aaron Nola.
She was also presented with a painting featuring her portrait from when she enlisted in the Navy in 1942 and the plane she worked on.
©2022 Advance Local Media LLC.
Visit nj.com.
Distributed by Tribune Content Agency, LLC.
---
---
---
---