VA suspends employee who attacked veteran at clinic in Atlanta
By
Stars and Stripes
June 23, 2022
---
WASHINGTON — A Department of Veterans Affairs employee who attacked a veteran at an outpatient clinic in Atlanta has been suspended, VA officials said Thursday.
Lawrence F. Gaillard Jr., who worked as a patient advocate at the Fort McPherson VA Clinic, has been indefinitely suspended without pay, according to Terrence Hayes, the VA press secretary.
The announcement follows a public apology Wednesday to the veteran, Phillip Webb, from Department of Veterans Affairs Secretary Denis McDonough.
"On behalf of VA, I apologize to that veteran and that veteran's family," McDonough said during the agency's monthly news conference.
The attack was caught on video and aired Monday by WSB-TV in Atlanta, which was first to report the incident that took place April 28.
"I watched that video and it's heartbreaking, and it is so contrary to our values," McDonough said. "But also, I take a little bit of umbrage adding that this is not reflective of VA employees across the country at all."
The video shows the altercation between the two men. After an exchange of words, both men raise their hands and the encounter turned physical with Gaillard pushing Webb against a wall, putting his hands around his neck, throwing him to the floor and kicking him in the head.
Webb said he had knocked on Gaillard's office door at the clinic to schedule his hernia operation, according to the TV news report. The video shows Gaillard open the door and the exchange take place. The attack caused Webb to spend three days at Wellstar Atlanta Medical Center with a brain bleed.
"He was Mike Tyson-ing me there," Webb said during the TV interview. "I'm just stunned. I don't know what to say."
Gaillard was arrested on a felony assault charge and taken to the Atlanta City Detention Center on April 28 by federal authorities. The case was later transferred to Fulton County authorities. Gaillard was released on $10,000 bond on April 29, according to a court document.
"We are horrified at the video of a VA employee assaulting a veteran at the Atlanta VA Health Care System on April 28," Hayes wrote in an email. "We take this matter seriously and will continue to cooperate fully with the Fulton County law enforcement investigation."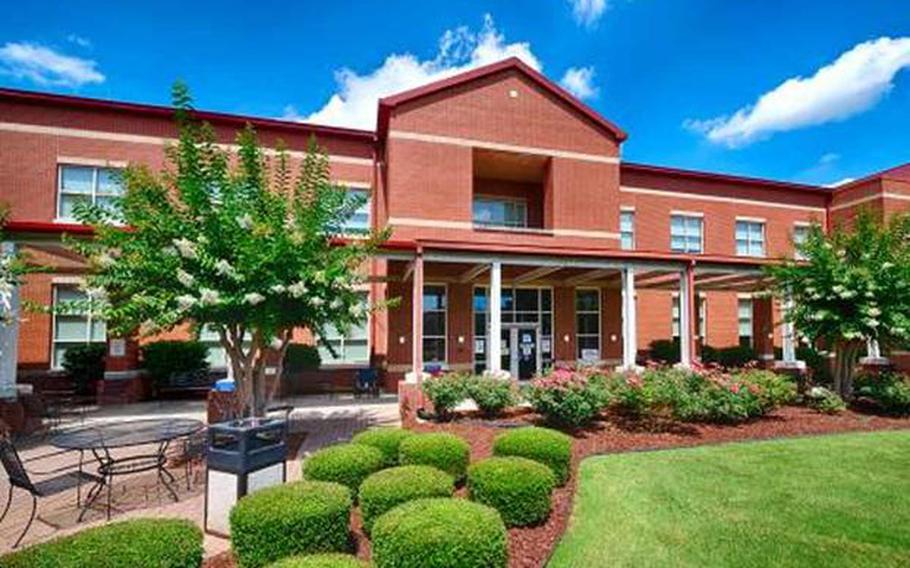 ---
---
---
---