Alamo, Texas, to honor local soldier killed in Vietnam thanks to fellow veteran's efforts
By
The Monitor
May 17, 2022
---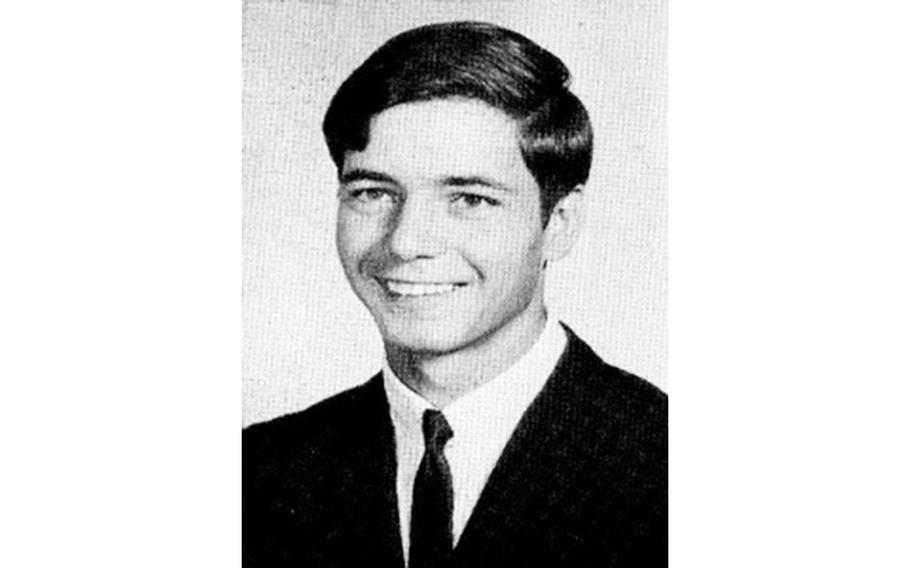 ALAMO, Texas (Tribune News Service) — Enrique Gonzalez recently set out on a mission to learn more about fellow Alamo native James Dale Earnest, who was killed in action serving with the U.S. Army in Vietnam, and hoped in doing so he'd earn the fallen soldier recognition from his hometown.
Gonzalez, who also served in the Army, can now say mission accomplished as city leaders will issue a proclamation recognizing Earnest during their Tuesday, May 17, regular commission meeting.
Earnest died in Kiến Tường, Vietnam on July 24, 1969. His son will travel from San Antonio to attend the ceremony honoring his father, which will come with a presentation and the reading of a proclamation before the meeting begins, Alamo Commissioner J.R. Garza said Monday.
"We decided to do it (Tuesday) because the following day is his birthday," Garza said. "We felt that it would be nice for the family and for his son, and obviously for our city, to do the proclamation on his birthday."
The proclamation comes after Gonzalez tried multiple times to have Earnest recognized by the city. He reached out to the city, but was told that he needed to provide biographical information for the proclamation. That turned out to be a difficult task for Gonzalez, who had yet to make contact with anyone who knew the fallen soldier.
"Mr. Gonzalez, I've got to give him credit," Garza said. "Mr. Gonzalez fought hard to get this information out there. We shared it on Facebook. (The Monitor) helped us out with your article, and we had a lot of response to that."
Garza said one of Earnest's childhood best friends, David Cramer, reached out to the city to help put the city in contact with Earnest's son.
"I can't describe my high feeling that I have," Gonzalez said. "The thing is that it's emotional for me because he never met his father."
While the proclamation is a victory for Gonzalez, he still intends to fund a memorial to be placed at the Veterans Memorial Park in Alamo.
"This man needs to get recognized," Gonzalez said. "We're putting a stone in Alamo since the soldier was from Alamo. Long after all of us are gone, that stone will be there. Alamo will know who James Dale Earnest was. That stone is being worked on right now."
Gonzalez said he is looking forward to attending Tuesday's proclamation, and he hopes that other Vietnam veterans will be in attendance to show their support for one of Alamo's hometown heroes.
"We're elated that the city of Alamo will recognize this warrior, this sky soldier rather," Gonzalez said. "We're Vietnam brothers."
(c)2022 The Monitor (McAllen, Texas)
Visit The Monitor (McAllen, Texas) at www.themonitor.com
Distributed by Tribune Content Agency, LLC.
---
---
---
---