72 years after his death in Korean War, soldier to be buried in Ohio
By
Dayton Daily News
May 9, 2022
---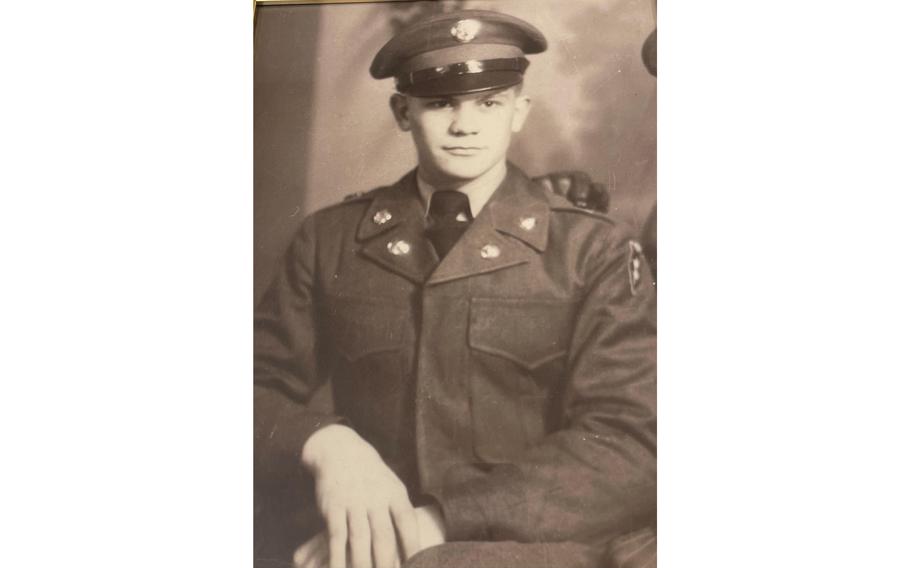 DAYTON, Ohio (Tribune News Service) — After years of painstaking analysis, the remains of a Fairborn man killed during the Korean War will be interred May 20 at Dayton National Cemetery.
Graveside services for U.S. Army Pfc. Chauncey (William) J. Sharp, from Fairborn, will be performed by Morris Sons Funeral Home, of Fairborn, preceding the interment.
A native of Osborn — one of two villages that formed Fairborn in 1950, along with Fairfield — Sharp was a member of Company C, 1st Battalion, 27th Infantry Regiment, 25th Infantry Division. He was reported killed in action July 24, 1950, at age 18, after his unit sustained heavy casualties while defending against the North Korean army's advance near Hwanggon, South Korea, according to the U.S. Army Human Resources Command.
His body was not recovered because his unit was forced to retreat, nor were any remains found that could be identified as Sharp, the Army said in a release Monday. He was declared non-recoverable in January 1956.
However, on Oct. 12, 1950, a graves registration team from Sharp's unit investigating the area where he was lost, found several sets of remains, including one later designated "unknown X-8 Taejon," the Army recounted.
"Despite several attempts over four years, X-8 could not be identified," the Army said. "The remains were later transported with all of the unidentified Korean War remains and buried as Unknowns at the National Memorial Cemetery of the Pacific, also known as the Punchbowl, in Honolulu, Hawaii."
After research into casualties from the Hwanggon area, those remains was disinterred Aug. 17, 2017, and transferred to the Defense POW/MIA Accounting Agency Laboratory at Joint Base Pearl Harbor-Hickam, Hawaii, for analysis.
It was there that Sharp was accounted for by the Defense POW/MIA Accounting Agency in December 2020, with anthropological and mitochondrial DNA analysis.
Sharp's name is recorded on the Courts of the Missing at the Punchbowl, along with the others who are still missing from the Korean War.
A rosette will be placed next to his name to indicate he has been accounted for, the Army said.
More than 7,500 Americans remain unaccounted for from the Korean War.
(c)2022 the Dayton Daily News (Dayton, Ohio)
Visit the Dayton Daily News (Dayton, Ohio) at www.daytondailynews.com
Distributed by Tribune Content Agency, LLC.
---
---
---
---