Six WWII veterans, all brothers, to be recognized as Hometown Heroes in Santa Fe
By
The Santa Fe New Mexican
March 13, 2022
---
SANTA FE, N.M. (Tribune News Service) — There were six Sanchez brothers, all at one time running up and down the stairs and playing poker in their family's home on the corner of Berger Street and Don Gaspar Avenue.
Gilbert, Joe, Phillip, Ernest, Max and Henry. Their priorities were one another, plus their sisters, parents and grandparents.
Perhaps they loved only one thing more: their country.
So when the U.S. entered World War II late in 1941, the Sanchez boys, all of them, were prepared to serve, to fight and, if need be, to die.
"None of them knew where they were going to end up," said Ernest Sanchez, namesake of one of the brothers. "They just did it with an attitude of, 'We're going to go; our country needs us.' "
Now, more than 75 years after the end of World War II and just months after the death of the lone surviving Sanchez brother — Henry, a U.S. Navy veteran — family members have come together to honor them in their hometown.
The images of all six, as well as Phillip's wife, Esther, who served in the Navy during World War II, soon will adorn the banners of the Hometown Heroes project, which draws attention to the sacrifice and service local men and women made when they donned various military uniforms and vowed to give, as Lincoln once said, the last full measure of devotion.
Each banner features an image of a veteran in uniform with name, rank, branch and years of service. Over 200 banners are hanging off street light poles along Cerrillos Road. In May, another 140, including the seven Sanchez family members, will join the ranks of that group.
Don Christy, an Air Force veteran who has spearheaded the Hometown Heroes project with the support of veterans' groups and the city of Santa Fe, said so far this is the highest number of veterans from the same family being showcased in the program.
Phillip Sanchez, a dentist who practiced for decades in Santa Fe, joined the Army in January 1941. The other brothers signed up later that year or in 1942, after the Japanese attack on Pearl Harbor on Dec. 7, 1941, propelled the United States into the war.
The six Sanchez boys were scattered around the globe to do their part to stem the Axis powers.
Joe earned a Purple Heart as a "dog soldier" in the Anzio campaign in Italy. Phillip, who earned a Bronze Star, worked feverishly as a doctor [though trained as a dentist] to save the lives of men wounded in combat in the African campaign. Henry served on a landing ship in the Pacific while Ernest was a crew chief on B-24 bombers.
Gilbert joined the Army and stayed stateside because of a bad back and no one quite knows what the sixth — Max, who also joined the Army — did.
They all came home to Santa Fe alive, though Joe was wounded at Anzio and Max returned with a case of tuberculosis.
If they had war stories to tell, they shared them only among themselves, often over a poker game in the basement apartment of their family home.
"When they came back from the war, they would sit in my grandparents' bedroom — all six of them — and they would talk and they would recount all of their experiences," said Marcella Surplus, a niece of the six Sanchez brothers. "Unfortunately I was about 6 or 7 and didn't think it was that interesting. They did talk about it a lot for about the first year or so."
As the men aged, the war stories slowly faded away, she said.
"It was like a chapter in their lives that had closed," Surplus said.
Still, small details could be picked up here and there about all six, such as a mutual dislike among the boys of eggs and cheese, which is often all they had to sustain themselves during the war, and a mutual talent for making their beds in military style, including just-perfect hospital corners.
One, Henry, survived a fierce typhoon off the shore of Okinawa that beached his ship.
Joe's experience at Anzio prompted him to tell a nephew he didn't want to talk about what he did and saw in the war.
"You don't want to know," he said.
Max may have been the most mysterious. From Australia, he wrote letters home about going to the beach, the movies and so on. He avoided any talk of what he was doing for the military. His military records have vanished, so one quite knows what he did.
Tuberculosis took his life before the end of the 1940s.
All were avid letter writers, according to their family members. They wrote to one another, the sisters back home, their parents and grandparents.
Henry was the last to return home, arriving sometime in 1946. The boys' father, Felipe Sanchez Y Baca, appointed by President Franklin Delano Roosevelt to be the federal marshal of New Mexico in the 1930s, often deputized the boys to help him transport federal prisoners in the postwar years.
Most of them went to work for various state government agencies after the war. All developed an appreciation for life and for treating others with respect, the younger Ernest Sanchez recalled.
"They were the kindest people ever," he said. "I don't know if that was a familial thing or something from the war. ... I don't know if that was because of the experiences they went through, how much more they valued life."
Time ran out on all of them, with Max dying first, in 1949, and then Gilbert, the oldest, in 1952. Joe went in 1982, Phillip in 1998, Ernest in 2008 and Henry, the youngest, late in 2021.
All are interred at the Santa Fe National Cemetery. They left behind photos, military awards, letters, certificates and banners, and memories for their children and nieces and nephews to share.
Their descendants began talking in the fall about honoring them in the Hometown Heroes program. There have been stories of famous fighting brothers passed down in American lore before — like the saga of the Sullivan Brothers, five U.S. Navy sailors who all died in action when their ship went down in battle in November 1942.
The Sanchez brothers all served in different places and campaigns, but their story is just as important as those of any brotherly band that fought in World War II, their children, nephews and nieces say.
"We need to emphasize this love of country they had," said Surplus.
John T. Sanchez, Phillip's son, thinks about those ties — even now, decades after the guns went silent.
This family's story is a shared history. A tale of New Mexico. Something that can still be accessed in a way that a movie — Saving Private Ryan, Band of Brothers — can never quite touch.
"These six men, these six brothers, two of whom I never knew, were men of duty and honor," he said. "Their father taught them from an early age about duty and responsibility.
"These six brothers did not have to serve, but chose to do because they knew it was the right and patriotic thing to do for a country that had given them so much. These are the values that my dad and my uncles Joe, Ernest and Henry passed on to us. That is why we are honoring them."
(c)2022 The Santa Fe New Mexican (Santa Fe, N.M.)
Visit at www.santafenewmexican.com
Distributed by Tribune Content Agency, LLC.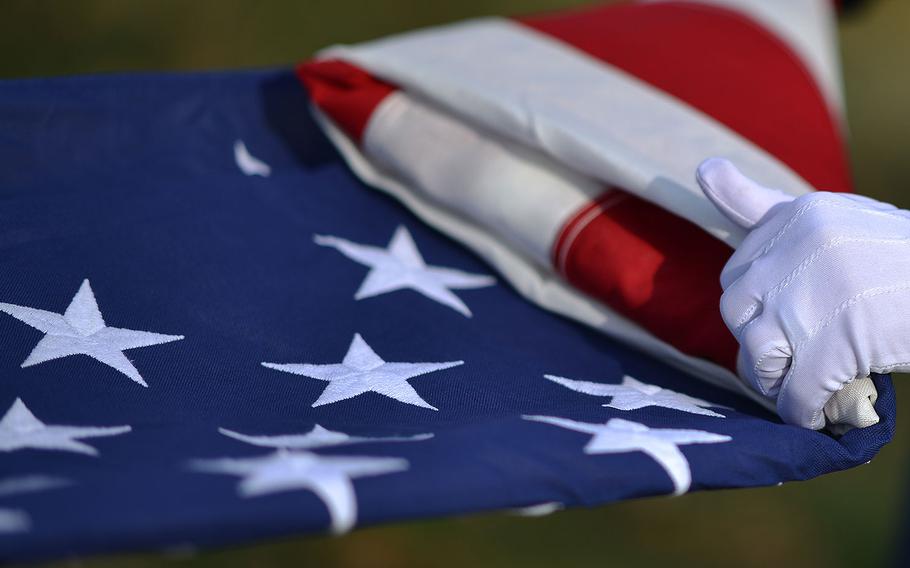 ---
---
---
---