Black WWII veterans helped pave way for civil rights advances
By
Pittsburgh Post-Gazette
February 21, 2022
---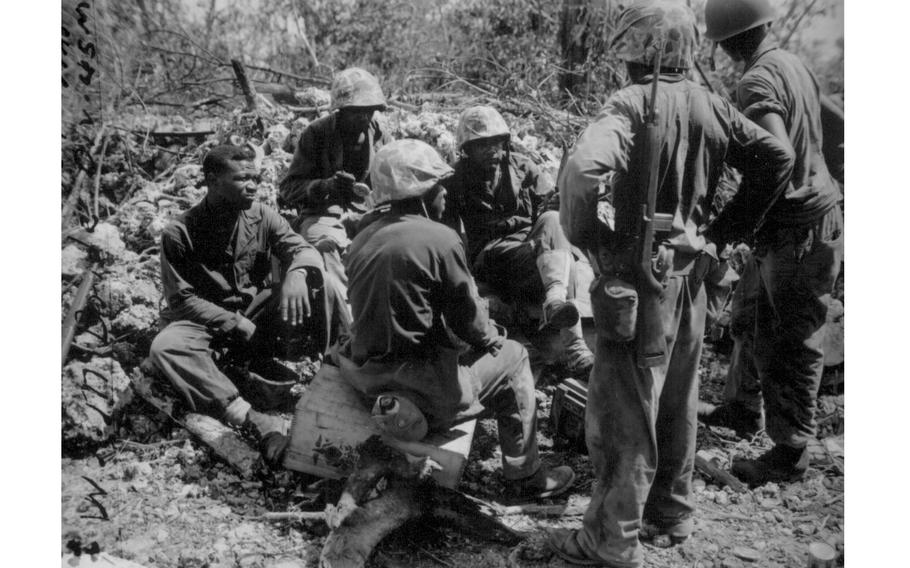 (Tribune News Service) — An annual Western Pennsylvania event honoring contributions and sacrifices of African Americans during this nation's military conflicts will be held Thursday, undeterred by a pandemic that led organizers once again this year to move the in-person event online.
The John L. Ford Sr. African American Heritage Celebration is offered through the Soldier's & Sailors Hall and Museum Trust.
This year's announced topic, "Breaking Barriers in World War II," will feature a discussion of Pittsburgh's place in the struggle for civil rights in America during those years, including The "Double V" Campaign by The Pittsburgh Courier that shed light on unequal treatment of Blacks in civilian and military life, and the 80 Western Pennsylvanians who were among the famed Tuskegee Airmen.
The event is named for Mr. Ford, the late historian and curator at Soldiers & Sailors who developed the celebration in 2011 and died in 2019. What is typically an in-person event went virtual after COVID-19 hit in 2020, and this year's presentation will again allow those to attend without leaving their homes via live Facebook and YouTube streams.
Sonya Ford, daughter of John L. Ford Sr. and the program manager at Carnegie Mellon University's Swartz Center for Entrepreneurship, will serve as moderator of a panel that includes JaQuay Edward Carter, a local historian and Marine Corps veteran, and Michael Kraus, curator of collections at Soldiers & Sailors.
Thursday's 7 p.m. event is free and can be accessed by going to www.soldiersandsailors.org/events or clicking on this link. The streams begin about five minutes before the event begins.
Going virtual appears to have opened the event up to a wider audience, with 1,800 viewing last year's program either live or archived, said Tim Neff, vice president and director for museum and education at Soldiers & Sailors, located in Oakland.
"It's really for all age groups," he said. "What I would love to imagine happening is multiple generations watching together.
"These African Americans of World War II paved the way for the civil rights era," Mr. Neff said." Obviously, even with their significant contributions, they were segregated, treated differently."
African Americans felt the sting of that segregation both in military life and in civilian factories back in the U.S., where they were part of a production effort that supported the fight against Japan and Nazi Germany.
The Pittsburgh Courier, an influential Black newspaper that was once the nation's largest (now the New Pittsburgh Courier), embarked on the "Double V" campaign during the war era. The campaign championed the cause that African-Americans working overseas and back home to secure victory deserved full citizenship rights in America's democracy.
During Thursday's event, there will be a special video performance of the 6th Regiment USCT Drum Corps, which works "to educate young African Americans about the pride, glory and challenges faced by [United States Colored Troops] soldiers in the Civil War," according to the Soldiers & Sailors website.
Mr. Carter, one of the panelists, said the event is an important teaching tool, and like Mr. Neff, he expressed gratitude that Mr. Ford's legacy continues to link generations — in this specific case, about a pivotal era in U.S. and world history eight decades ago.
"I'm in my late 30s," said Mr. Carter, who is founder and president of the Greater Hazelwood Historical Society of Pittsburgh and founder and curator of the Black History Society of Western Pennsylvania. "A lot of this, I didn't know about growing up."
(c)2022 the Pittsburgh Post-Gazette
Visit at www.post-gazette.com
Distributed by Tribune Content Agency, LLC.
---
---
---
---