New Hampshire VA cuts ribbon to $14 million urgent care, mental health clinic
By
The New Hampshire Union Leader
December 29, 2021
---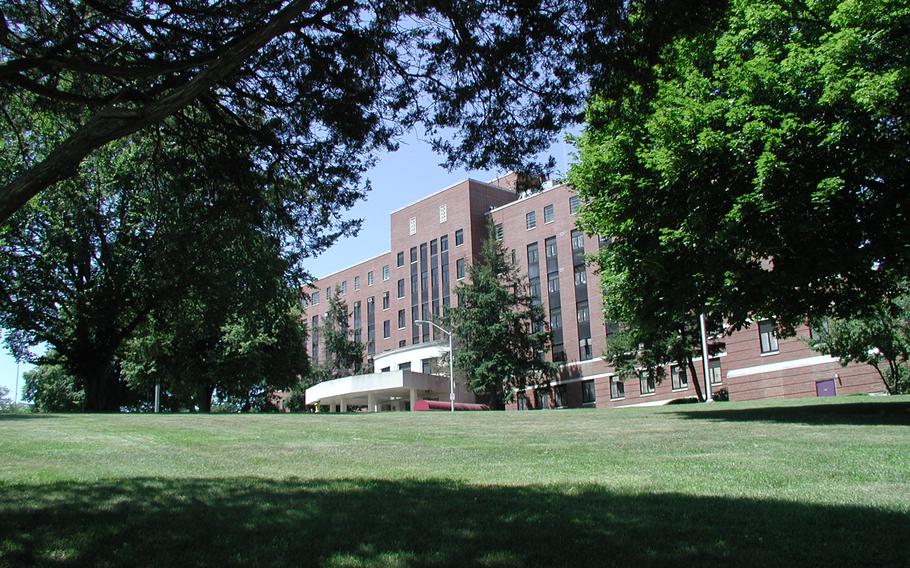 MANCHESTER, N.H. (Tribune News Service) — Officials cut the ribbon Tuesday on a $14 million urgent care and outpatient mental health clinic connected to the Manchester VA Medical Center.
The two-story building, located to the north of the main entrance, is scheduled to open next month. It has been under construction for about two years, said Kevin Forrest, director of the VA Medical Center.
Officials hope the new facility will draw more veterans to seek care at the Manchester facility. All 10 treatment bays are equipped with negative pressure to minimize the spread of airborne diseases — a revision drawn into plans at the request of the local medical staff during the COVID-19 pandemic.
One of the rooms contains medical equipment for gynecological services. And it includes a safe room for any veteran having a mental health crisis.
The second floor comprises an outpatient mental health clinic.
Forrest said staff also prompted planners to revise the location of the building so it would be closer to the medical center's radiology department.
About 70 people logged on to view Tuesday's virtual ceremony. Forrest and three members of the New Hampshire congressional delegation gave remarks.
U.S. Sen. Maggie Hassan provided a statement via videotape.
She said the expansion will help the VA address the "invisible wounds" that can come from military service.
"When they take off their uniform, we have an obligation to be there for them like they were there for us," Hassan said.
Ryan Lilly, the director of the VA health care system in New England, said the pandemic highlighted the space challenges in VA facilities, and similar expansions are taking place across New England.
U.S. Rep Chris Pappas, a member of the House Veterans Affairs Committee, said he is fighting for larger investments in VA health care.
"We have very outmoded and outdated facilities that need attention and investment," Pappas said.
Eckman Construction of Bedford was the general contractor on the project.
The urgent care center will be open during normal VA hours: 8 a.m. to 4:30 p.m. seven days a week, with the exception of holidays. Forrest said no additional parking spaces were created to accommodate the clinic.
(c)2021 The New Hampshire Union Leader (Manchester, N.H.)
Visit The New Hampshire Union Leader (Manchester, N.H.) at www.unionleader.com
Distributed by Tribune Content Agency, LLC.
---
---
---
---