Mary Phillips Gettys, WWII veteran, dies at 101 after life of 'true service'
by
Andrew Dys
The Charlotte Observer
December 12, 2021
(Tribune News Service) — Mary Phillips Gettys, a South Carolina civic ambassador for decades and World War II veteran, has died.
She was 101. Gettys died Wednesday.
Gettys was the widow of U.S. Rep. Tom Gettys of Rock Hill, who served South Carolina in Congress for five terms, from 1964 to 1975.
Mary Phillips Gettys, a Chester native, was honored in 2017 by the Daughters of the American Revolution for her World War II military service with the WAVES, Women Accepted for Volunteer Emergency Service. She enlisted in the Navy during WWII.
She served working secret codes at a Naval base in Virginia and did code duty during WWII.
In a 2017 interview with The Herald when she was 96, she said she felt a duty to serve the country during the war. Two of her brothers were wounded during the war.
Rock Hill Mayor John Gettys, a nephew of Tom and Mary Gettys, said his aunt showed her love for family, for Rock Hill, for South Carolina, and for her country through her work.
"Mary Phillips squeezed every ounce out of life," John Gettys said. "Her service to her country, both in the military and with her husband in his role as a Congressman, was a few generations ahead of the times. However, it was her love of her daughters, grandchildren, extended family and friends that she cherished and defined her life."
In 2019, Mary Phillips Gettys was honored on the floor of the Congress with a special recognition by South Carolina's 5th District U.S. Rep. Ralph Norman, R- Rock Hill.
"She is a true American patriot who always has a smile on her face and has lived her life in true service to her fellow man," Norman said in 2019.
Mary Phillips Gettys acted as a civic booster for Rock Hill, York County and South Carolina. She volunteered with several community service clubs over decades through the end of her life.
The Gettys couple had two daughters, and several grandchildren and great-grandchildren. Tom Gettys died in 2003 at age 90. The former federal courthouse on Main Street in Rock Hill was renamed the Tom Gettys Center in 1997.
No funeral or visitation will be held, at Mary Phillips Gettys' request, her obituary said.
©2021 The Charlotte (N.C.) Observer.
Visit charlotteobserver.com.
Distributed by Tribune Content Agency, LLC.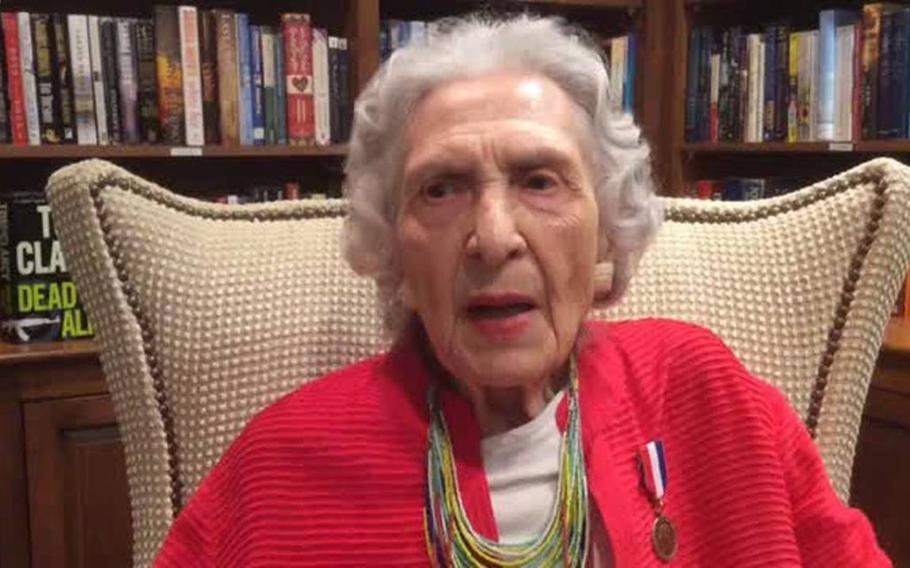 ---
---
---
---