Vietnam veteran says free dental work is first honor for service in 50 years
by
Lauren Dietrich
Lincoln Journal Star
September 20, 2021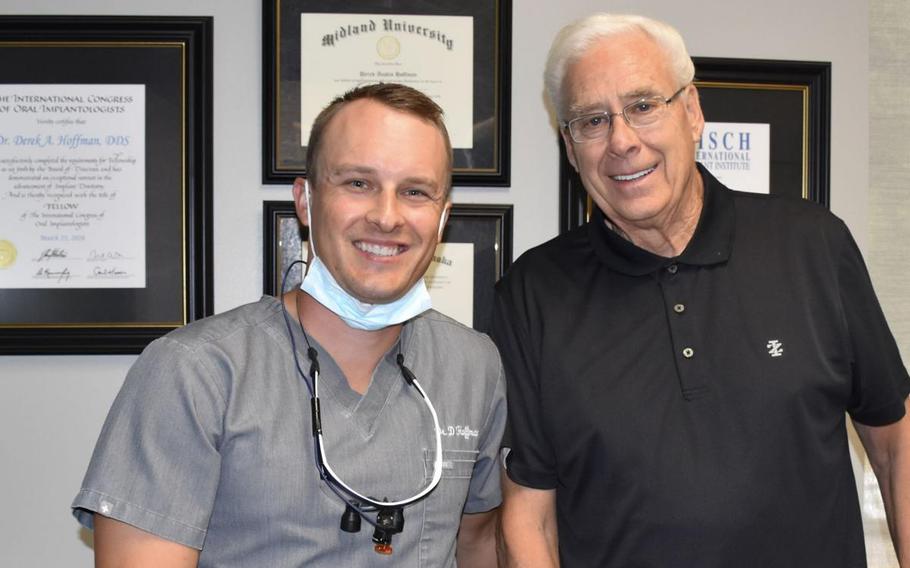 LINCOLN, Neb. (Tribune News Service) — In 1969, an airport employee told 25-year-old Larry Brown he might be spat on if he wore his Army uniform in public. After serving 12 months in Vietnam, Brown certainly was not patted on the back for his service.
Brown said he learned quickly that putting the words " Vietnam veteran" on his resume would be a huge mistake.
"You wouldn't get the job," he said. "It was different times back then."
Now, more than 50 years later, Brown is being recognized for his time in the military. Through a program called Smiles for America, Brown will be celebrated for his service for the first time since returning home from Vietnam.
In remembrance of the 20th anniversary of the 9/11 terrorist attacks, one dentist from every state is giving away free dental work to what the program defines as a deserving American hero: "an individual who is of distinguished courage or ability, admired for their brave deeds and noble qualities."
Dr. Derek Hoffman of Family and Implant Dentistry is representing Nebraska. The Lincoln dentist said he chose Larry Brown as the state's hero after interviewing many people across the state.
"He is the epitome of what it means to be a Nebraskan," Hoffman said. "And the sacrifices he gave to our country, he is very well-deserving."
Brown received cosmetic veneers on all of his front teeth and a few dental implants.
"It will not only look absolutely beautiful, it'll be very functional," Hoffman said. "So he'll have great teeth for the rest of his life."
Hoffman said the work goes beyond cosmetics. It's about making Brown confident with his smile.
"It was something that he would never do for himself that he needed. And it's something that I wanted to do for him."
After hearing horror stories about military dentists, Brown said he avoided having dental work during his four years in the service. Yet, when he returned home from deployment and needed to get work done, Brown said it seemed like the VA wanted nothing to do with veterans.
He said he could have gotten the work done for himself, but it would have been a struggle — hence his appreciation for the program sponsoring his free dental work.
"Years ago, when I got out of the service, this would never be," he said. "But now it is, and I think it's just great."
Brown said he is ecstatic for his new smile and can't commend Hoffman enough for participating in the program.
"This is really, since I've been out of the service, probably the first nice thing that's happened to me regarding my service to the country," Brown said. "So I'm very excited. Very happy."
(c)2021 Lincoln Journal Star, Neb.
Visit Lincoln Journal Star, Neb. at www.journalstar.com
Distributed by Tribune Content Agency, LLC.