VA secretary reiterates need for coronavirus vaccines as veteran cases, deaths rise
by
Nikki Wentling
Stars and Stripes
August 20, 2021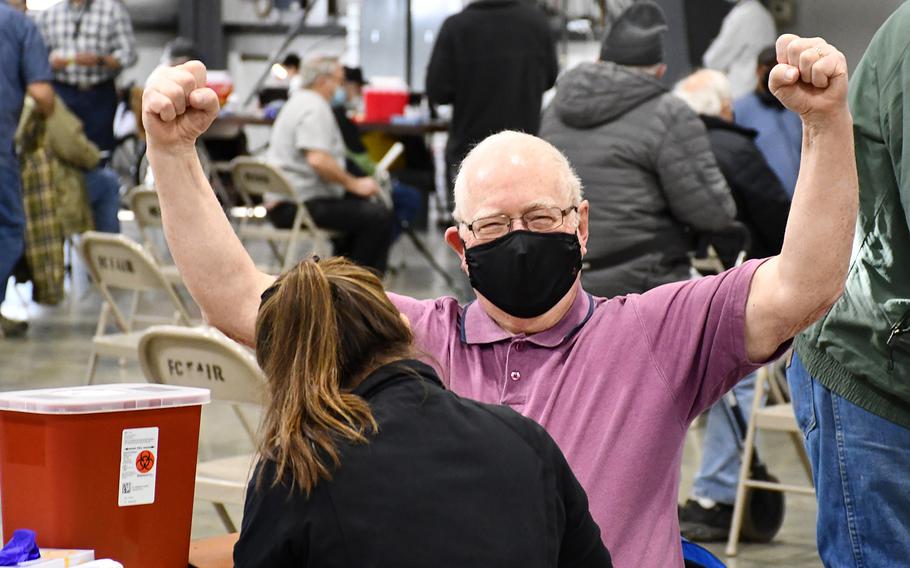 WASHINGTON — Coronavirus cases among Department of Veterans Affairs patients have more than tripled in the past three weeks, and at least 638 veterans have died in the latest surge, according to VA data.
Cases at VA facilities have increased from about 3,700 at the end of July to 12,900 on Friday as the more transmissible "delta" variant of the virus swept through the United States. Many of the active cases are in Texas and Florida, VA data shows.
VA Secretary Denis McDonough urged Americans this week to get vaccinated, arguing it was the only way to "finally return to normal." He spoke Thursday in Greensboro, N.C., at the national convention of AMVETS, a veterans service organization.
"We've already lost thousands of veterans from this deadly disease," McDonough said. "Now with delta, there's an exponential increase. That's why everyone needs to be vaccinated."
AMVETS worked with the Greensboro Vet Center to provide vaccines to attendees of the convention. Preliminary numbers show about 250 veterans, their family members and caregivers were vaccinated during the three-hour event.
According to VA data, about 55% of VA patients — nearly 3.3 million veterans — have been fully vaccinated, as well as 303,689 VA employees.
"I'm asking you to please get vaccinated, if you haven't already," McDonough said in Greensboro. "More than half of the nation's veterans have done so. A vaccine will save your life, protect your families and keep your fellow veterans safe."
McDonough implemented a vaccine mandate in July for some medical staff, and he extended it earlier this month to include nearly all VA employees who work in hospitals and clinics. In total, 153 VA workers have died of the coronavirus since the pandemic began, and 10 of those deaths occurred in recent weeks.
All but one of the VA's 152 hospitals reported at least one active coronavirus case Friday. Texas and Florida are home to the six VA hospitals with the most active cases. Orlando had the most, with 759, followed by Gainesville, Fla., with 618, and Houston with 512.