Memories of a soldier: North Carolina woman returns WWI-era papers to GI's family
by
Jimmy Tomlin
The High Point Enterprise
August 11, 2021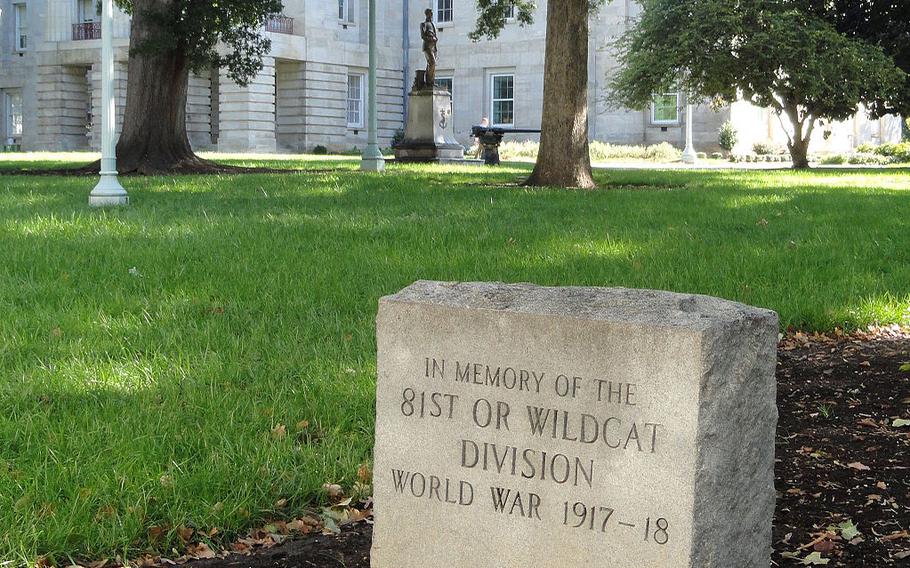 HIGH POINT, N.C. (Tribune News Service) — An unexpected find in a local woman's attic has unearthed a mystery surrounding the death of a World War I soldier from High Point.
Koni Hedgecock of High Point was helping a friend move out of her house when she came across a manila envelope in the attic that contained personal letters and other papers — including the official telegrammed death notice from the War Department — of Sgt. William L. "Willie" Underwood.
Hedgecock's friend knew nothing about the papers. She had no clue who Willie Underwood was, nor did she know how his death notice and personal letters ended up in her attic.
Hedgecock, though, wasn't about to discard her find, which she knew was more than a hundred years old and would have great sentimental value for Underwood's family ... if she could find them.
"I just felt like I needed to get those papers to his family," Hedgecock said. "They couldn't just get thrown out with the trash. The family needed them — it's part of their history."
A simple Google search did the trick, pulling up a "High Point Confidential" column — written about Underwood — that was published in The High Point Enterprise last Nov. 11. In that column, Hedgecock found the name of Underwood's great-nephew, Wayne Underwood of Trinity, and was able to track him down and give him the papers she'd found.
"It's like finding gold," Underwood said. "When she gave them to me, we were both pretty emotional over the whole thing, because to see that (the death notice) and to have all these papers returned to the family, it's really a blessing."
It also resulted in a mystery, though, because the soldier's death notice states he was killed on Nov. 9, 1918.
"That's the puzzler," said Underwood, who owns a framed memorial card from 1918 that pays tribute to his great-uncle. "What's on his memorial card and his gravestone says Nov. 10, but the telegram says Nov. 9. We have a letter from the Red Cross about his death, and it also says Nov. 10. So it's a mystery."
Newspaper clippings from The Enterprise also say Nov. 10 — which is still the date Underwood believes his great-uncle was killed — but the telegram has given him pause, he said.
Underwood, a young widower from High Point, was drafted into the Army in 1917, serving with the 322nd Infantry, 81st Division, aka the Wildcat Division. In the fall of 1918, the division was deployed to the battlefields of France, where the unit fought in the Meuse-Argonne Offensive, a particularly bloody battle near the end of the war.
On the afternoon of Nov. 10 — or possibly Nov. 9 — Underwood died "when a shell struck within about a foot of him, killing him instantly," according to the letter from the Red Cross. He was buried the next day, with military honors.
Regardless of which day Underwood died, it was less than 48 hours before the armistice was signed ending the war, a tragic irony in his story. The Enterprise wrote that he was "the last High Pointer to sacrifice his life in the world war."
On Sept. 17, 1921, Underwood finally came home, his remains having been shipped from France at the family's request. He was buried again, with full military honors, at Oakwood Cemetery, and more than a thousand High Pointers paid their respects as he was laid to rest.
This past weekend, nearly a century after Underwood's burial, a small crowd of relatives again gathered at his gravesite to honor him. They were joined by Koni Hedgecock, whose only connection to the fallen soldier was a sheaf of old, fragile papers she'd found in a friend's attic.
"It was just kind of neat being there with the family as they remembered this young man," she said. "And I'm honored to be part of returning those papers to the family, where they belong."
(c)2021 The High Point Enterprise (High Point, N.C.)
Visit The High Point Enterprise (High Point, N.C.) at www.hpenews.com
Distributed by Tribune Content Agency, LLC.