VIDEO
Deployed together, mother-daughter bond grows
Stars and Stripes
August 9, 2021
During the surge in Iraq, a mother in Alexandria, Va., wrote a letter to her deployed daughter.
In it, Sgt. 1st Class Carol E. Newland, Sexual Assault Response Coordinator, at 1st Theater Sustainment Command, asked her daughter, Stacy-Ann Smelser, not to call until she finished reading the entire letter that explained why, at age 42, she was following her dream to join the military. 
"I wanted to follow my dream of serving in the Army," Newland said. "I wanted to do what most Americans don't." 
Their mother-daughter bond was strengthened through service when they were both assigned to the 101st Sustainment Brigade at Fort Campbell, Ky., and deployed together to Bagram Air Base in Afghanistan in 2008.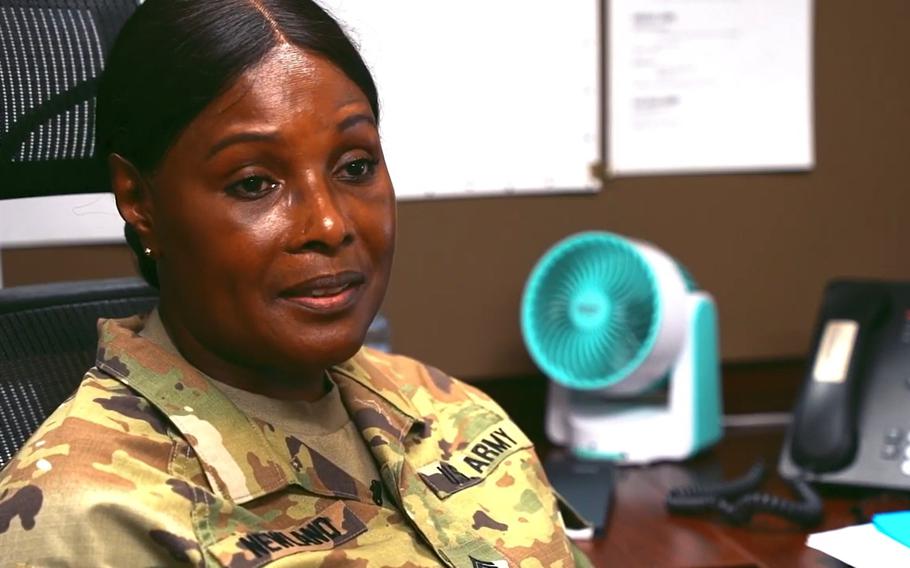 ---
---
---
---