After more than 75 years, Tennessee soldier to get farewell fitting a World War II hero
by
Jay Greeson
Chattanooga Times Free Press, Tenn.
July 12, 2021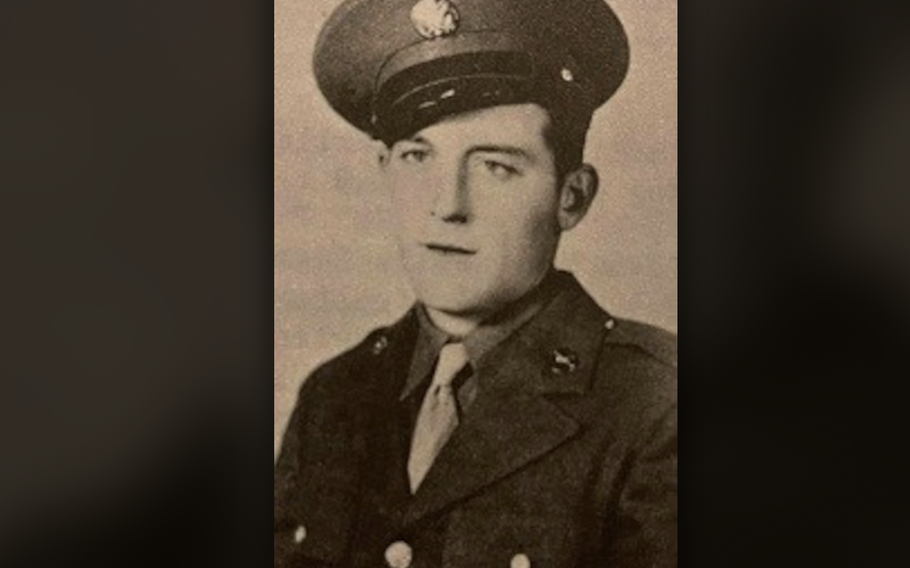 (Tribune News Service) — Five years ago, Rhea County, Tennessee, resident Bill DeVault got a phone call from the U.S. Army looking for a DNA sample.
Crazy, right?
Well, buckle up.
The U.S. Army and its team of scientists in the Defense POW/MIA Accounting Agency were studying the remains of unresolved American losses during World War II near Hürtgen, Germany, where Bill's uncle, Pvt. Warren G. Harding DeVault, was believed to have been killed.
DeVault was a decorated infantryman, earning the Bronze Star and several marksmanship honors before being killed on Nov. 20, 1944, in a fight with the Nazis in Hürtgen. The ongoing fighting made it impossible to recover his remains.
When the war ended, the American Graves Registration Command was charged with investigating and recovering as many of the missing American personnel as possible from Europe, but had no luck identifying DeVault's remains.
But further examinations led the accounting agency to a set of unidentified remains, known as X-5429, near Neuville. So, the call to Bill DeVault.
After unearthing the grave of X-5429, some DNA and dental analysis, the answer was revealed last September, a couple of weeks before what would have been the uncle's 100th birthday.
"Last fall I got a phone call," Bill said at a Memorial Day gathering in Rhea County that was posted on the Rhea County magazine Facebook page. "This gentleman from the Army told me they had now recovered his remains — after 76 years."
Bill said his father Emmett and his two brothers and two brothers-in-law all joined the military at the same time, at the start of World War II. Emmett served in the Navy in the Pacific; Bill's four uncles all served in Europe.
"They said they would return the remains at any time at our convenience, but we agreed that since at that time the COVID was in full steam right then we agreed to put it off," Bill recounted to the crowd in May.
Before his remains were identified, DeVault's name was listed on the Walls of the Missing at Netherlands American Cemetery in Margarten along with all the other Americans missing from World War II. Now that his remains have been identified, the traditional rosette which signifies those recovered will be placed next to his name to show he has been accounted for.
The funeral will be Aug. 14, and according to the Coulter Garrison Funeral Home, which will be handling the service, more details are to come.
After offering the ultimate sacrifice for his country, the public will be welcomed as the community pays its respects and says goodbye to DeVault, more than three-quarters of a century after his death.
(c)2021 the Chattanooga Times/Free Press (Chattanooga, Tenn.)
Visit the Chattanooga Times/Free Press (Chattanooga, Tenn.) at www.timesfreepress.com
Distributed by Tribune Content Agency, LLC.