Remains of Iowa native killed in Korean War returned home
by
Nick Hytrek
Sioux City Journal
June 15, 2021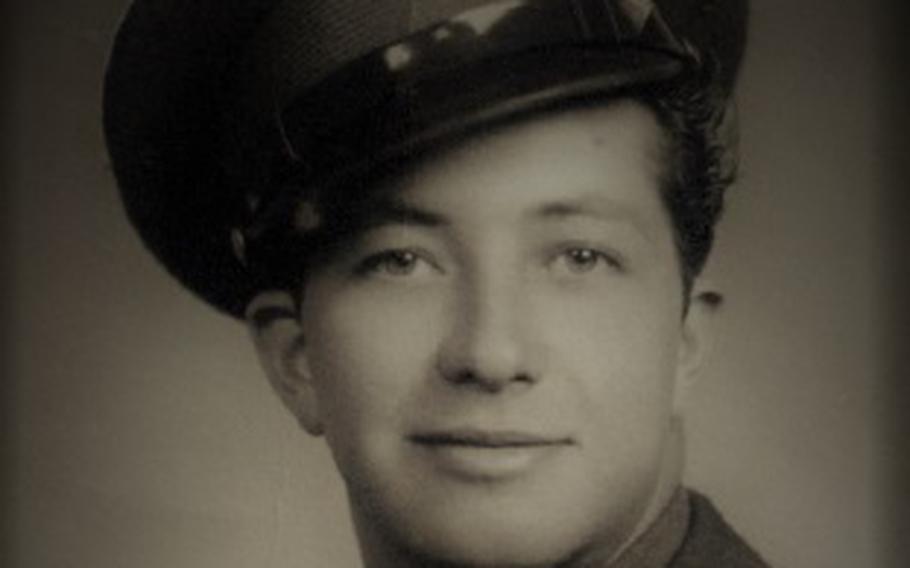 GEORGE, Iowa (Tribune News Service) — Eldert Beek's family waited for more than 70 years for him to come home.
Killed during the Korean War, the Iowa native's body was not recovered after the Chinese attack at the Chosin Reservoir on Dec. 1, 1950. All the Army could tell the family was that he was reported killed in action.
On Monday, an Iowa National Guard honor guard walked past dozens of American flags fluttering in the breeze on this Flag Day and returned Army Cpl. Eldert J. Beek's remains to his family, to his home, for burial next to his parents, John and Minnie Beek, at Evergreen Cemetery in George.
"We've had a gravestone for him, but he's never been buried," said ElDon Maxwell, a nephew who was born after Beek's death and was named for the uncle he never met. "I'm not sure if grandma and grandpa ever got that closure. You can always put out a headstone, but without physical evidence, that closure is so important."
Beek enlisted in the Army at age 19. He was killed at age 20, a young man with a whole life yet to live.
Niece Cindy Brey said her grandpa always believed the youngest of his three children would return home alive someday. That didn't happen, but her grandparents and their children are all reunited now, Brey said with a glance to the sky. Eldert Beek may not have returned alive to Northwest Iowa, but his homecoming on Monday was just as significant.
"We found him," Brey said. "That's what's important."
Beek was a member of Headquarters Company, 1st Battalion, 32nd Infantry Regiment, 7th Infantry Division when his unit was attacked at the Chosin Reservoir and fought the Chinese while withdrawing from its position. The Army declared his remains unrecoverable in 1956.
In 2018, the North Korean government turned over 55 boxes of American service members' remains. John Maxwell, a nephew of Beek, supplied a DNA sample to the Armed Forces Medical Examiner System, which notified Brey in August that Beek's remains had positively been identified.
Brey said last month that the COVID-19 pandemic delayed the return of her uncle's remains to Iowa. That didn't diminish the turnout for the military services Monday.
Honor guards from veterans organizations across the area showed up to honor a fallen comrade. The Iowa National Guard carried Beek's remains to his grave and, after the playing of taps, crisply folded an American flag and presented it to Brey, who in turn handed it to her cousin ElDon, saying that since he bears their uncle's name, the flag and Beek's service medals belonged to him.
Maxwell said after the solemn ceremony that it choked him up a bit, but he was happy to see his uncle home, next to family, while receiving a hero's welcome.
"He finally gets the recognition he deserved," Maxwell said.
A few feet away, Brey told stories about her few memories of her uncle and other tales that her father, Arnold, had shared through the years. He died two years ago at age 95, nearly living long enough to hear the news that his brother had been found. It would have been nice, Brey said, had Beek been found earlier, so his parents, brother and sister could have had the closure they never received.
Taking another glance at the sky, Brey said they know Eldert has returned.
"He's home. He's at rest. He's a hero," she said.
(c)2021 Sioux City Journal, Iowa
Visit Sioux City Journal, Iowa at www.siouxcityjournal.com
Distributed by Tribune Content Agency, LLC