Memorial Day ceremonies return to the National Mall in Washington, DC
Stars and Stripes
May 31, 2021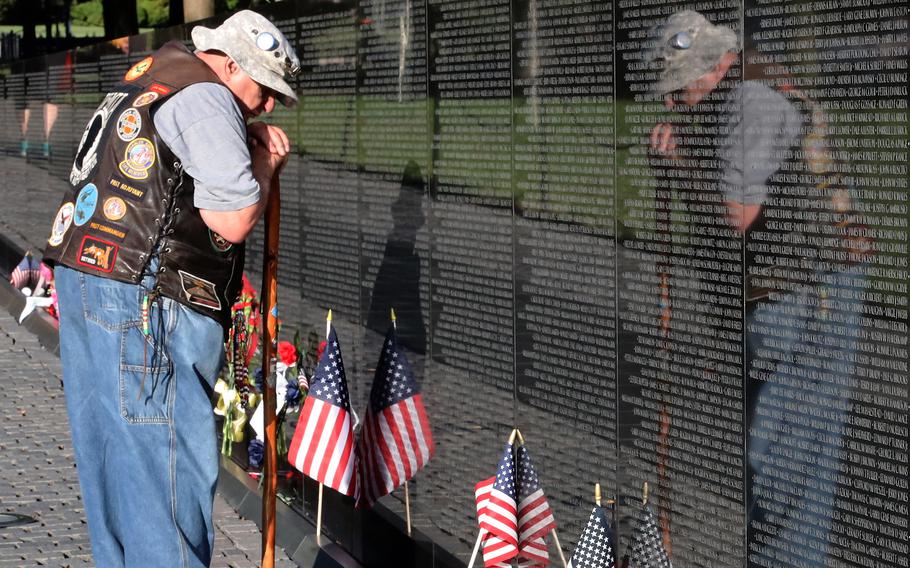 Memorial Day ceremonies that were canceled by the pandemic in 2020 returned to the National Mall Monday, with veterans, their families, service members and the general public gathering to honor the nation's fallen.
At the Vietnam Veterans Memorial, where the names of the more than 58,000 Americans who died during the Vietnam War are engraved on the iconic wall, keynote speaker Karl Marlantes noted that "everybody here on this wall chose to risk their lives. Their lives were sacrificed because of (a combination of) bravery and bad luck.
"You veterans know, you're in a wrong hole when the shells come in, that's it," he continued. "But everybody on this wall risked their lives, and that was the important act."
At the National World War II Memorial, a half-dozen members of the "Greatest Generation" were on hand to pay tribute to those who died in the struggle against the Axis powers more than three-quarters of a century ago.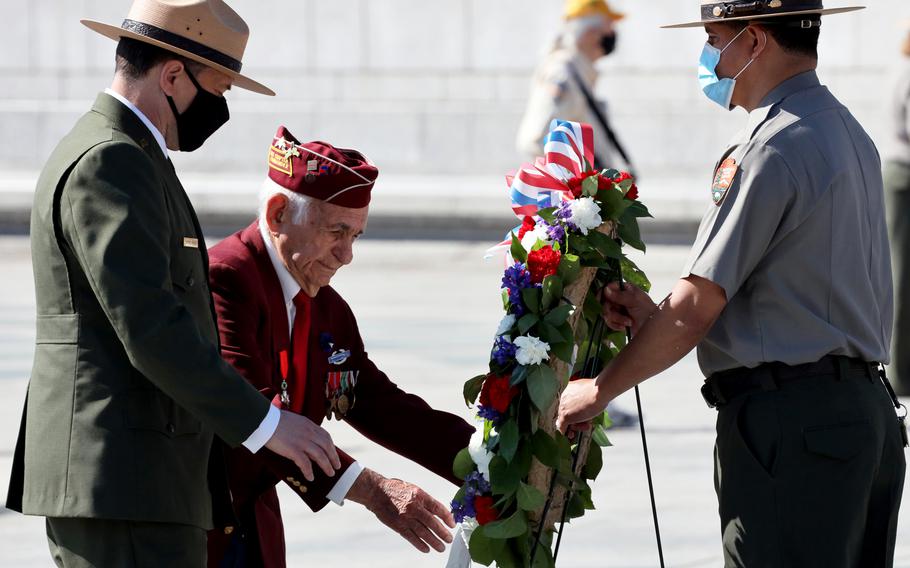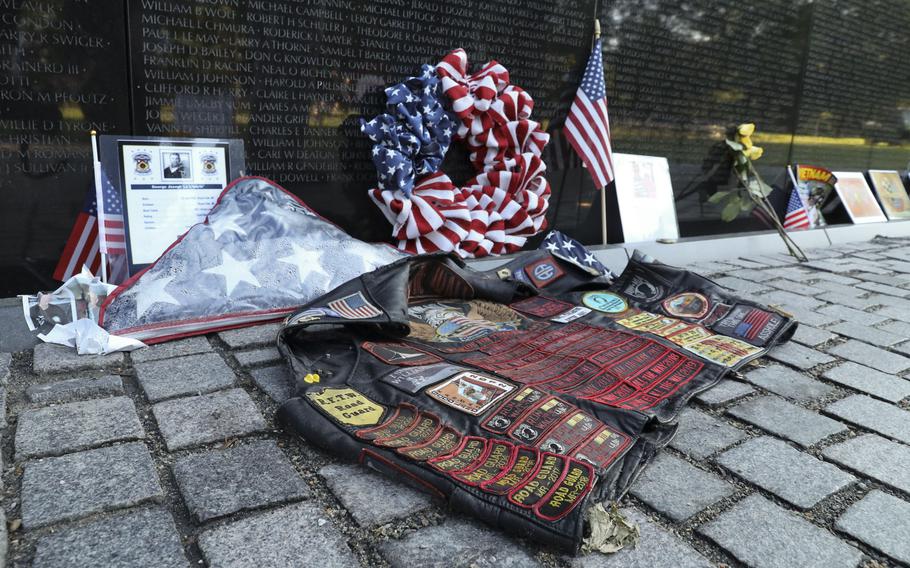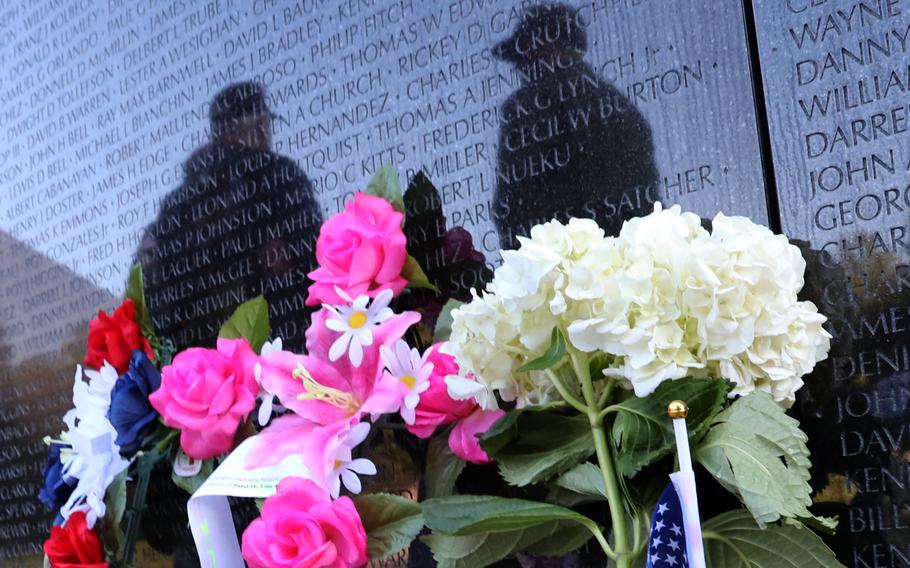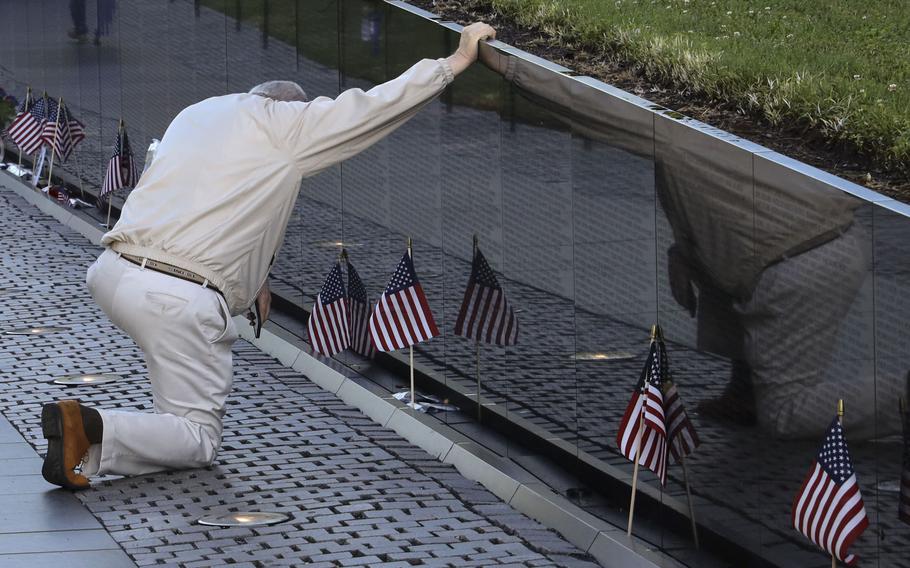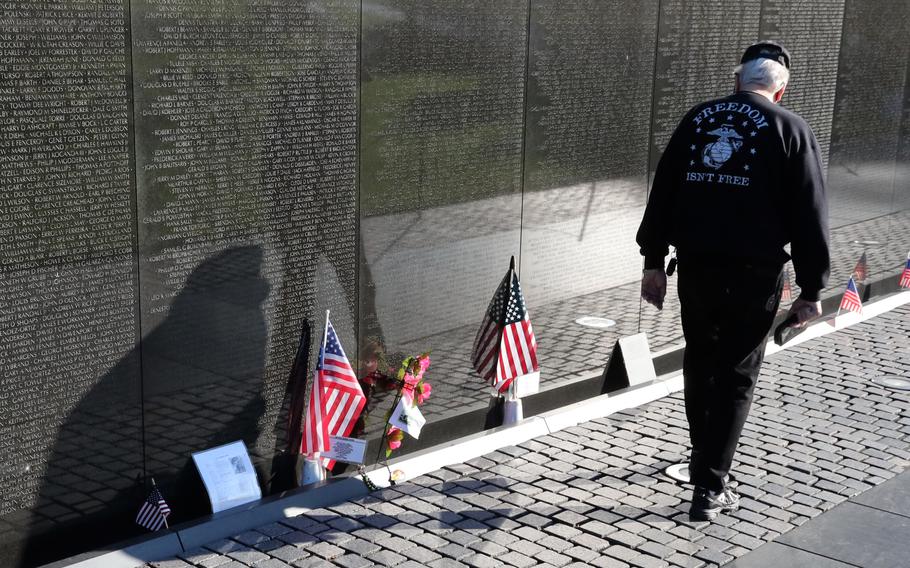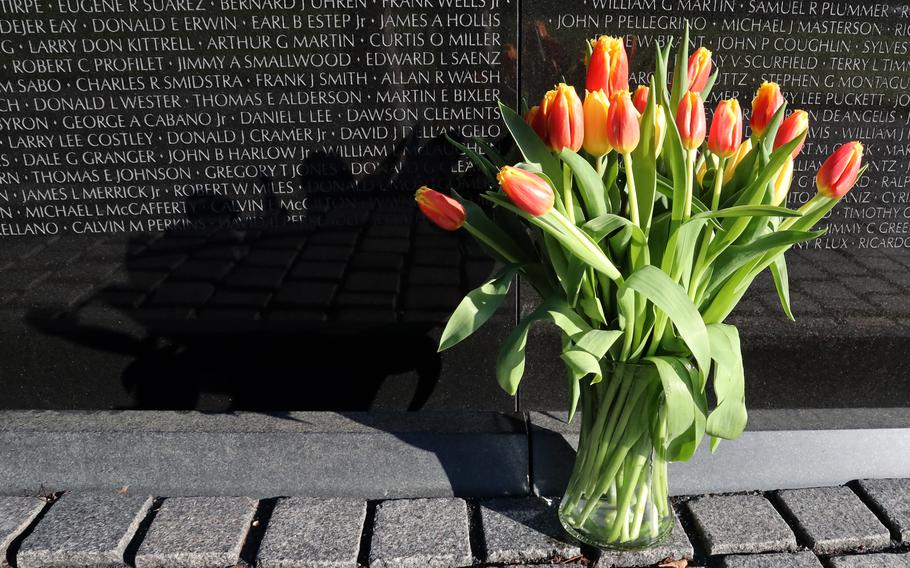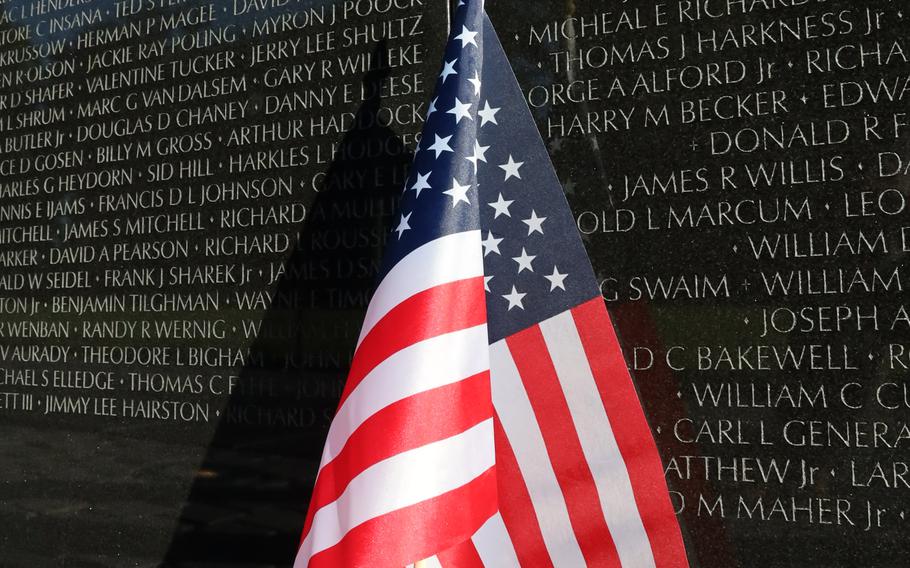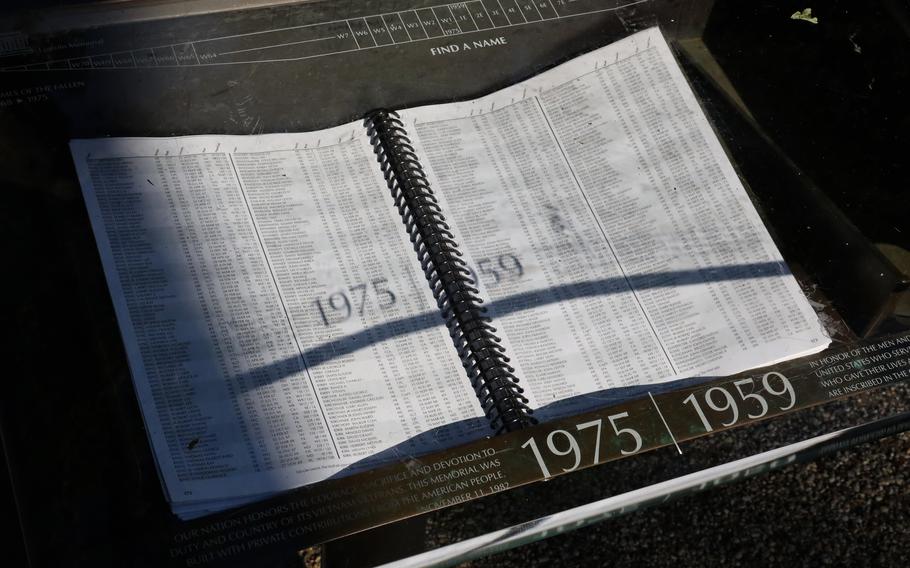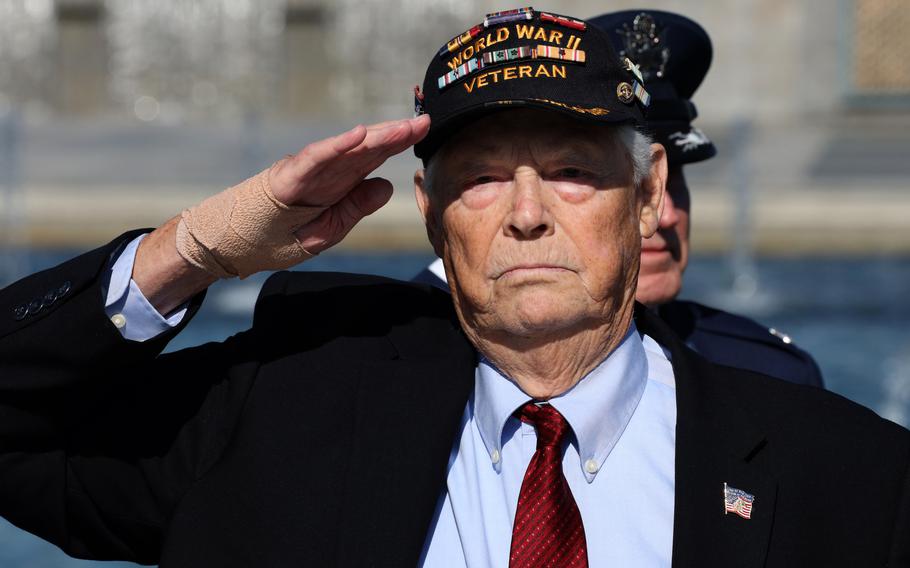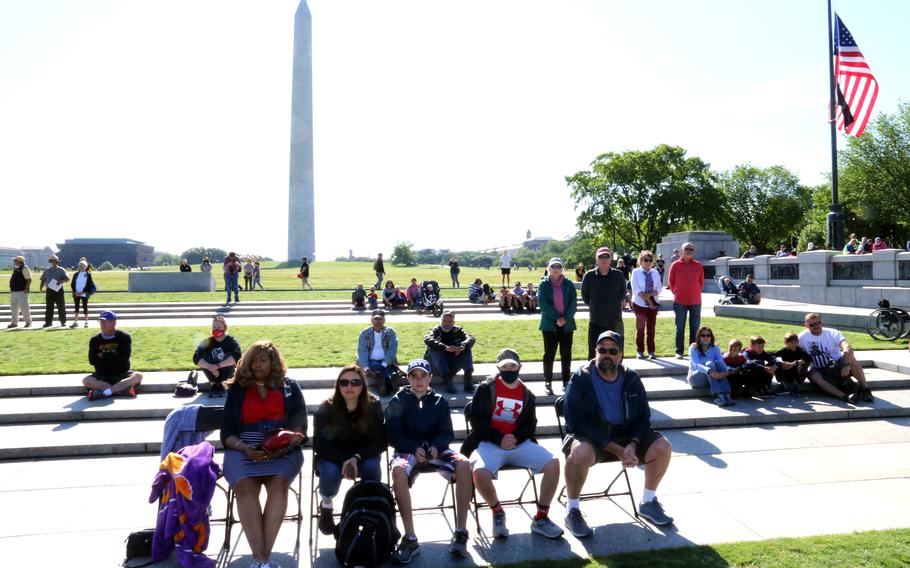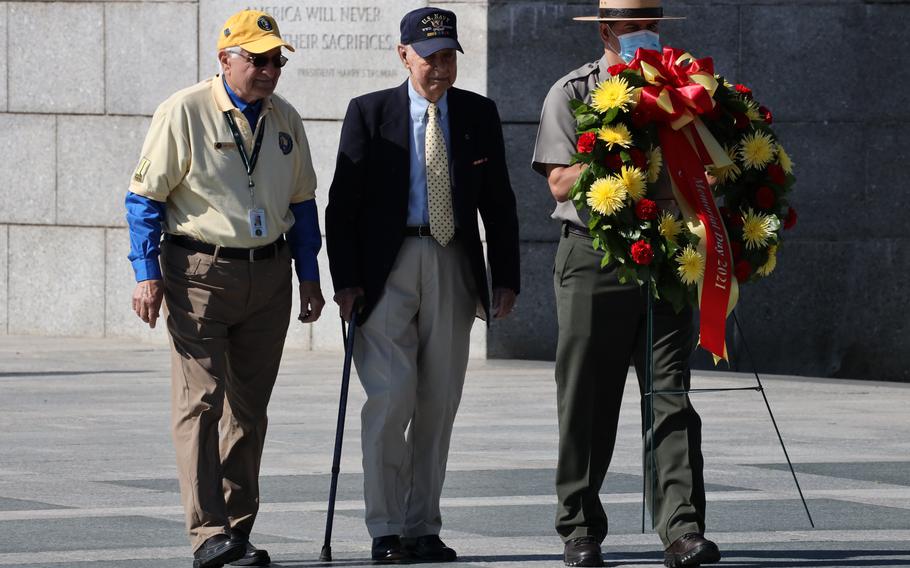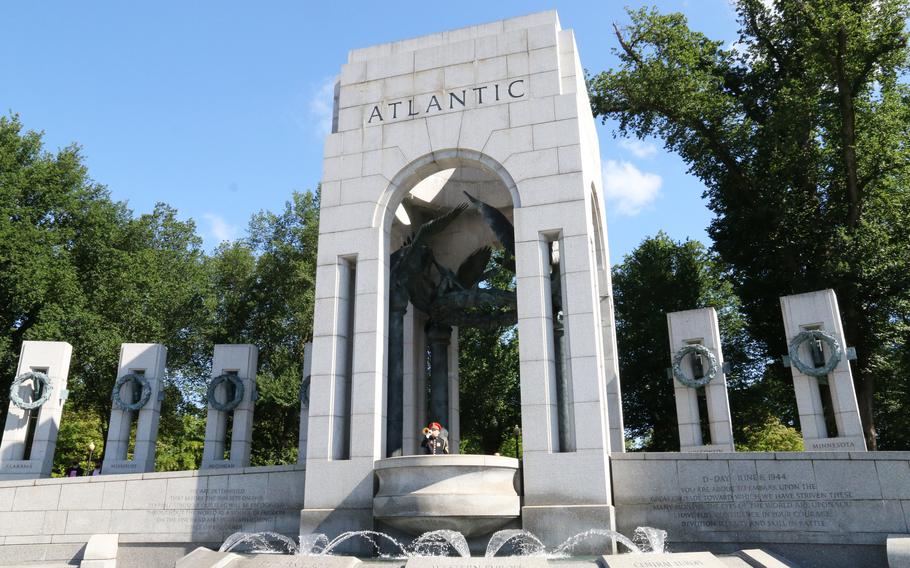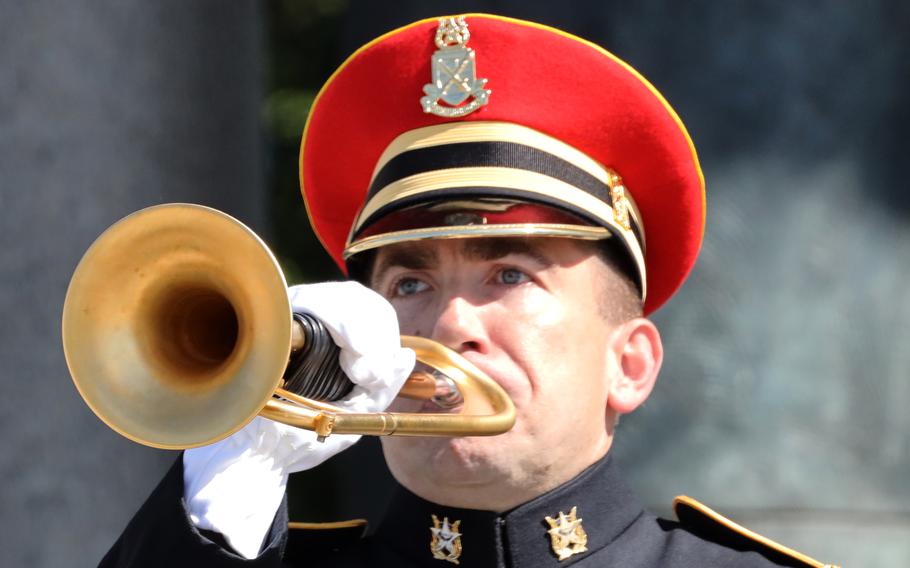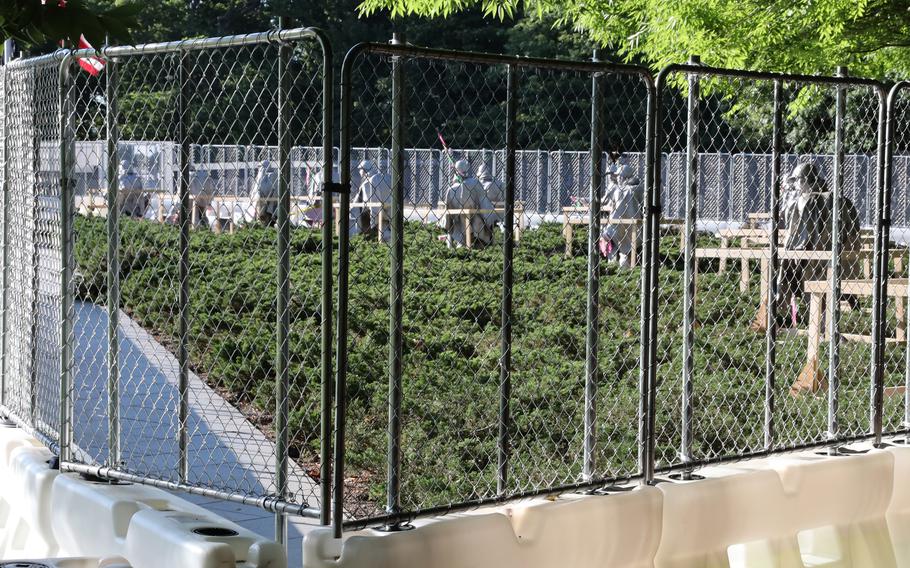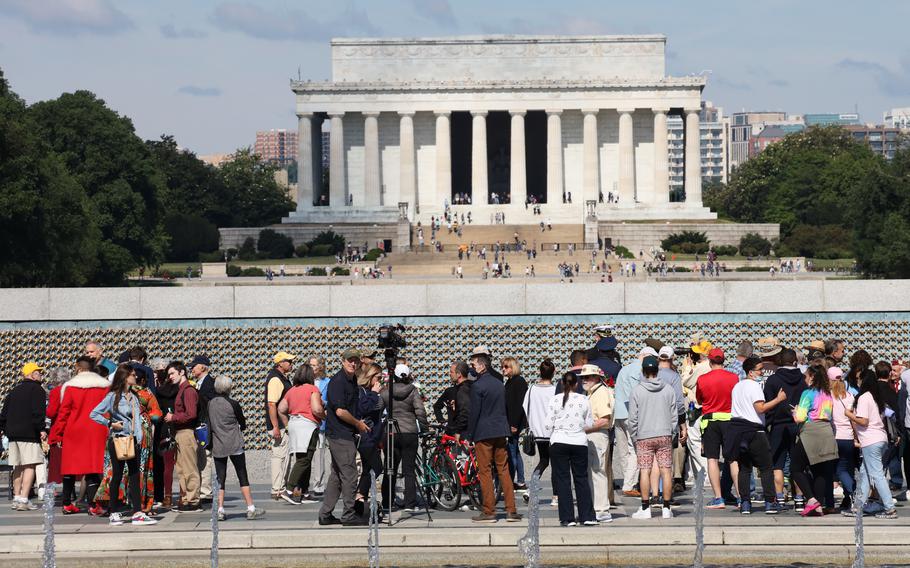 Four veterans who were regular attendees at ceremonies at the memorial and passed away in recent months were singled out for recognition: Col. Frederick Clinton, Dr. Jack Goldstein, Ewing Miller and Herman Zeitchick. Relatives of Zeitchick were among the participants in the wreath-laying ceremony.
The National Korean War Veterans Memorial was closed on Memorial Day, as work has begun on a memorial wall listing the names of the fallen, both Americans and Korean augmentees to the U.S. Army.
news@stripes.com