Ireland, splendidly off the track
by
Peggy Sijswerda
October 8, 2009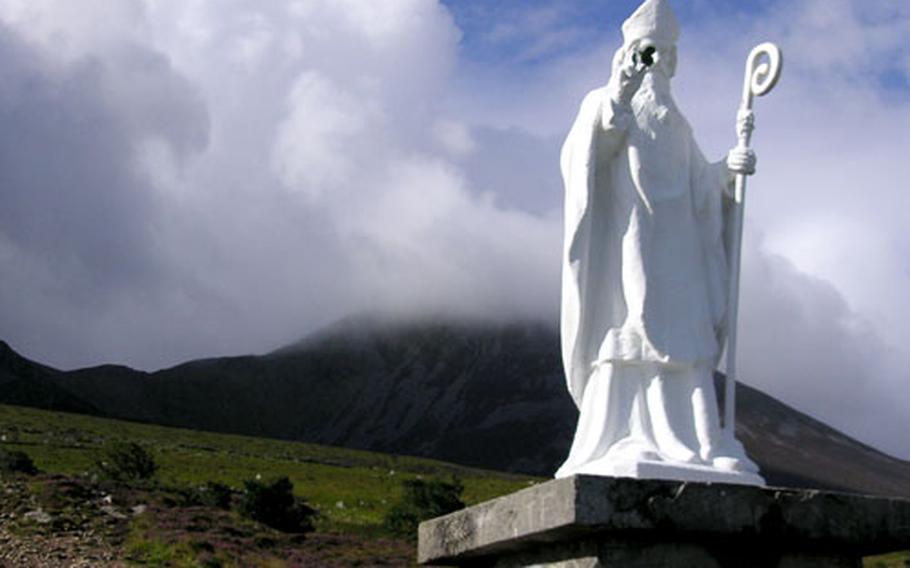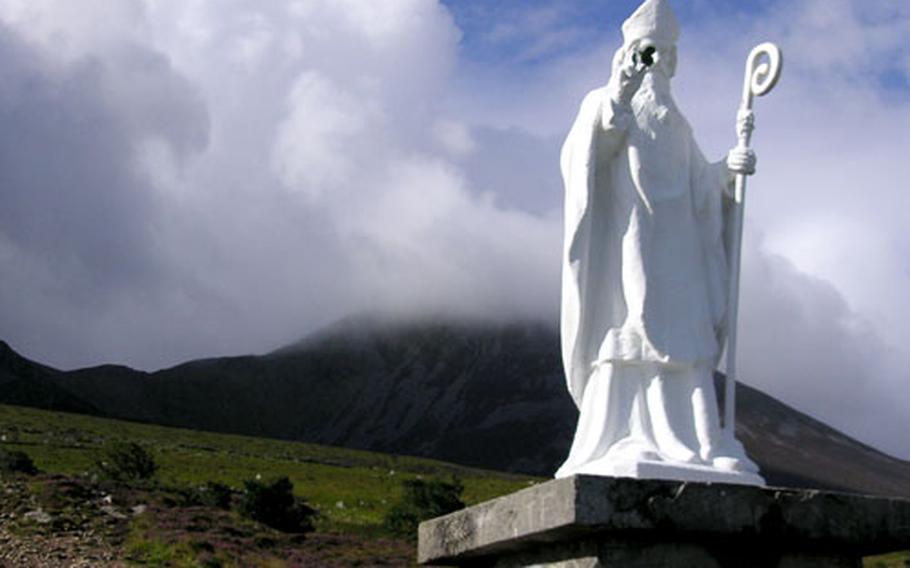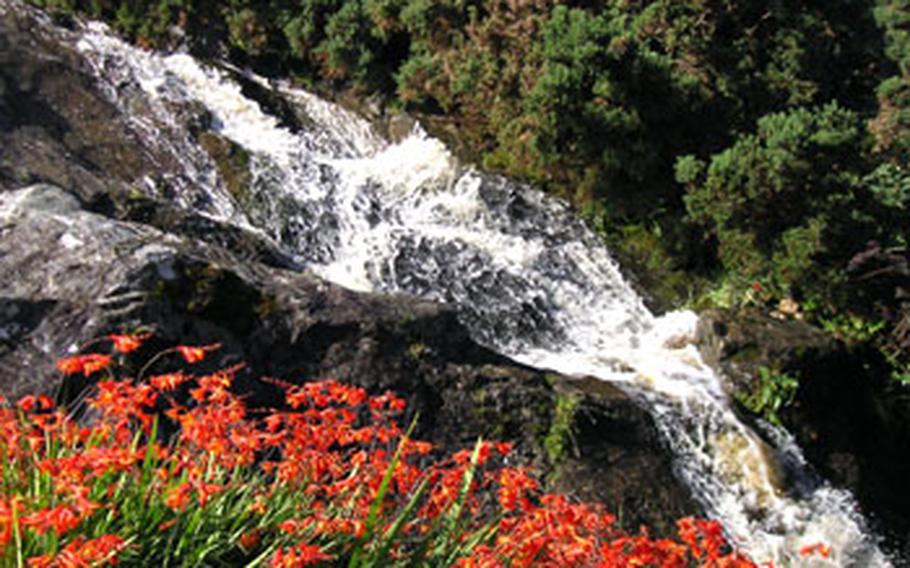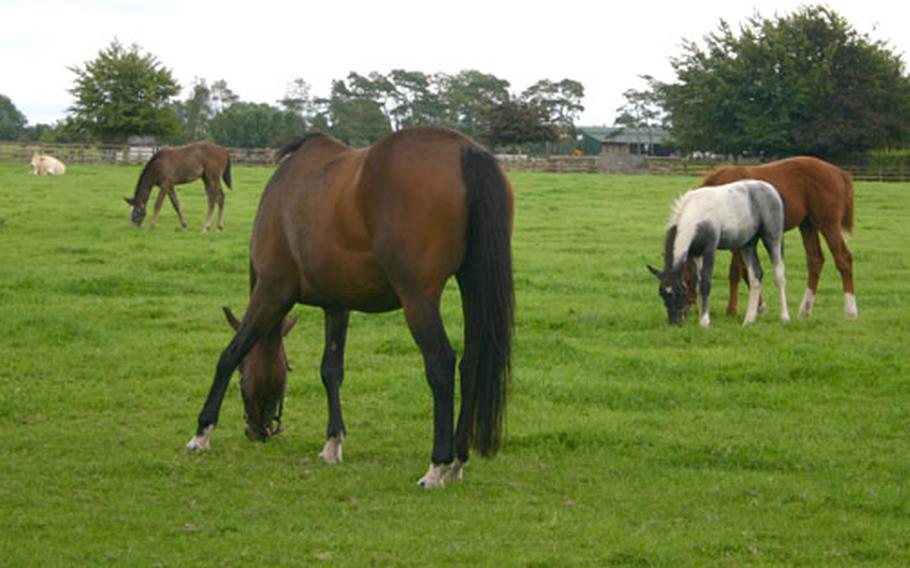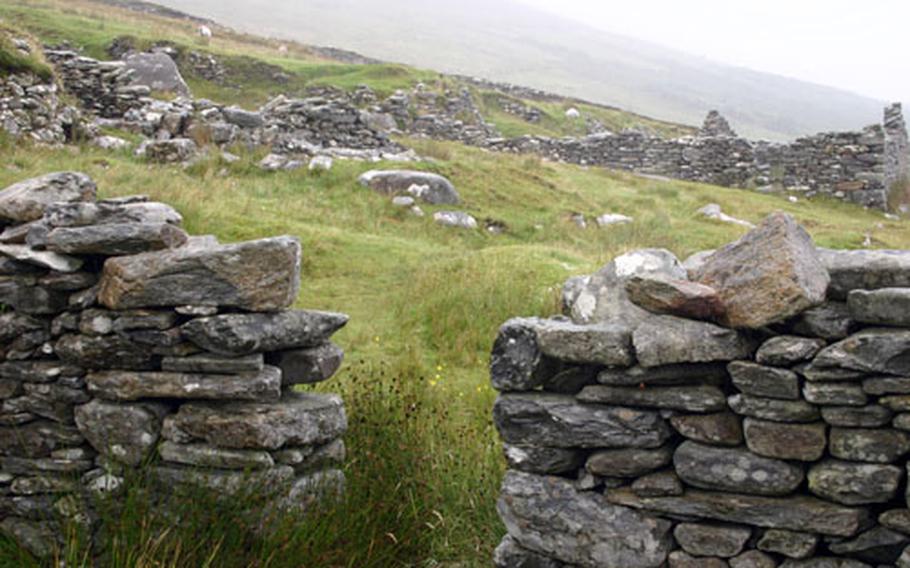 Don't get me wrong: Dublin is a great city.
But so is the area just outside the Irish capital. When I'm traveling, a few days fighting other tourists is about all I can take. I need a break from crowds. Heading off the beaten track not only helps me calm down and savor the moment but also reveals some amazing sites I would have otherwise missed.
Last summer during an eight-day visit to the Emerald Isle, husband Peter, son Jasper and I spent most of our time exploring the counties around Dublin and then heading west, getting a feel for the country and learning what life there is really about.
North of Dublin, rolling hills welcomed us to County Meath, known as Ireland's heritage capital. It is home to Bru na Boinne, the palace of the Boyne, a complex of tombs, standing stones and other Neolithic remains that make it one of the world's most important archaeological landscapes.
Among the structures are the prehistoric tombs of Newgrange, Knowth and Dowth. Built about 3200 B.C., these burial mounds contain passages leading to chambers where archaeologists believe cremated remains of the dead were entombed.
At Newgrange, every year during the winter solstice, a shaft of sunlight pierces the inner chamber, an event witnessed by huge crowds. Like other World Heritage Sites, such as the ancient pyramids and Stonehenge — this site predates both — Bru na Boinne makes you wonder how our early ancestors built these structures, even incorporating astronomical events into their rituals.
Visitors are permitted inside Newgrange, but you have to arrive early to get a ticket. Tours were full by the time we got there, so we chose to visit Knowth, where a large burial mound towers over smaller satellite tombs. A guide explained how the tombs were built, who built them and how they were used.
The Irish are known for their love affair with horses, so we went to see the Irish National Stud, a working stud farm on the beautiful Tully estate in County Kildare about a half-hour drive west of Dublin. This government-owned enterprise offers tours, during which you'll learn about the high stakes — and high costs — of horse breeding. For example, the stud fee for Invincible Spirit, a prized stallion whose "crop" of foals and fillies are breaking racing records, is 50,000 euros.
Just to the south is County Wicklow, a region known as the Garden of Ireland. Here nature lovers will find miles of hiking trails winding through the Wicklow Mountains, or fine white sand beaches at Brittas Bay, known as one of Ireland's best beaches. The beach features high dunes along the bay's edge and a variety of wildlife from swans to butterflies. Surf fishing is a popular sport in summer, and the local catch includes codling, dab, dogfish and coalfish.
Pub crawling, considered a sport by some, is another popular pastime. One of the oldest pubs in County Wicklow, the Beehive Inn, is a good place to start. Established in 1780 as a stagecoach inn, the pub still offers lodging to weary travelers. Other pubs include Jack White's Crossroads, where the ghost of Catherine Nevin has been said to appear; Fitzgerald's Pub in Avoca, with traditional Irish music and a beer garden; and Lil Doyle's, offering the charm of a Victorian pub with home-cooked food.
For a real taste of Irish culture, we headed to County Mayo on Ireland's west coast. We stayed at Westport, a charming village on Clew Bay. Our visit coincided with Westport's annual music festival, so after a delicious dinner at the hotel, we ventured out to hear live music under the night sky.
The next morning, cloudy skies greeted us and storm warnings put a slight damper on our sightseeing plans. Bronach Joyce, a locally hired tour guide, arrived at our hotel with an umbrella and a determined smile, saying we'd just have to make the best of it.
Our tour took us around Clew Bay north to Achill, the largest island off the coast of Ireland. Remote and windswept, Achill is known for its haunting beauty. We paused at an archaeological site called the Deserted Village, where ruins of homes that belonged to victims of the Great Irish Potato Famine seem to crumble before our eyes. The famine, which started in 1845, lasted six years and reduced the Irish population by about 25 percent. In a steady rain, we climbed up a hill to see the ruins, left standing in honor of those who died.
I asked Joyce what we should do the next day before leaving the area, and she said we must visit Croagh Patrick, Ireland's holy — and most climbed — mountain. Named after Ireland's patron saint, the 2,500-foot mountain takes four hours to climb up and down. Since we didn't have time for the whole trip, we decided to go halfway.
The next morning the sky was a brilliant blue in places, but clouds hovered overhead, including some circling the peak. Two weeks before, the annual pilgrimage had taken place, when 15,000 pilgrims climbed to the summit, some climbing up in bare feet. That this was an astonishing achievement became very clear as I began negotiating the sharp, slippery stones covering the trail. Loose stones would be a constant threat.
But neither the tricky footing nor the rain that began to fall seemed to bother the steady stream of pilgrims we passed as we descended, some smiling and jovial, others with solemn faces, staring ahead.
Though we didn't make the summit, I felt I accomplished something. Not only had I succeeded in climbing halfway up Croagh Patrick without falling, I also witnessed a physical example of the connection the Irish have with their country. It's a connection that hovers around them like the clouds around Croagh Patrick, and is visible in their smiling, proud and determined eyes.
Peggy Sijswerda is a freelance writer who lives in Virginia Beach, Va. E-mail her at: sijswerda@hotmail.com
Know and go• In County Meath, we stayed in a gorgeous new Marriott hotel in Ashbourne with lots of amenities. With Ireland's penchant for rain, we found the indoor pool and the Daydream Spa inviting. It has a great location, surrounded by peaceful countryside and very convenient to Dublin International Airport. Double rooms start at 99 euros, without breakfast, and the hotel offers military, government and AAA discounts; see www.marriottashbourne.com.
• In County Wicklow, we stayed at the Marriott Druids Glen, next to the Druids Glen Golf Resort. The hotel has an indoor pool, health club and spa. Golfers will enjoy its proximity to championship courses, and children will love the family-friendly amenities. Double rooms start at 140 euros, with breakfast; see www.marriott.com/hotels/travel/dubgs.
• In County Mayo, we stayed at the Wyatt, a cozy boutique hotel in the middle of Westport. Doubles start at 55 euros with a variety of packages; seewww.wyatthotel.com.
Other useful Web sites:
• Ireland tourist information: www.discoverireland.com;
• County Meath tourism: www.meathtourism.ie;
• County Kildare tourism: www.kildare.ie/tourism;
• County Wicklow tourism, "The Garden of Ireland": www.visitwicklow.ie;
• Heritage of Ireland sites: www.heritageireland.ie;
• Irish National Stud farm: www.irish-national-stud.ie;
• Foxford Woolen Mills: www.museumsofmayo.com/foxford.htm;
• Achill Island sites: www.visitachill.com;
• Ireland's Holy Mountain: www.croagh-patrick.com;
• Guide Bronach Joyce: bronachjoyce@eircom.net.
— Peggy Sijswerda
Mill produces warm feelings
ur first stop in County Mayo was Foxford Woolen Mills, which draws 100,000 visitors annually, many seeking one of its treasured blankets.
But something else about this place lures people. The mill has an intriguing history, brought to life in an exhibit at the entrance to the factory store.
In the 1890s, Sister Mary Arsenius arrived in Foxford, then one of the poorest districts in Ireland. After setting up a school and providing relief to residents, she started a woolen mill to provide financial security for the town. While many scoffed, Sister Arsenius persevered, and Foxford Woolen Mills became a thriving industry.
But that's not the end of the story. In the 1980s the mill was facing bankruptcy when Joe Queenan, now manager of the mill, was called in to go over the books. He knew the town would collapse if the mill closed. Gathering investors, Queenan succeeded in keeping the mill open and today business is flourishing.
"The reason we've grown," Queenan said, "is we've put a lot of money into design. We go for a minimalist look with a few splashes of color. It reflects the Irish landscape."
Indeed, Foxford Woolen Mills is much more than a factory store. It's a testament to the tenacity of the Irish people. Maureen Leonard, who owns the cafe there, called it a "feel-good factor," which you notice as soon as you walk into the building. And our lunch made us feel good, too: homemade vegetable soup followed by a goat cheese and red onion tart for me, a ham-and-cheddar sandwich for my husband, and pizza for our son. After lunch, I walked out of the mill with a warm, fuzzy blanket that matched my feelings inside.
— Peggy Sijswerda