Bad Gastein, Austria, has the pluses of a spa town
by
Leah Larkin
November 13, 2003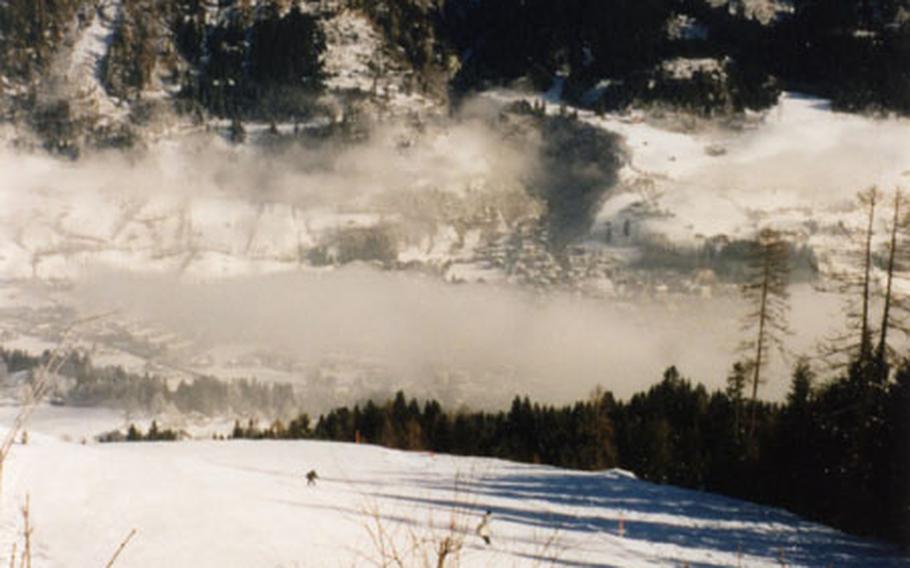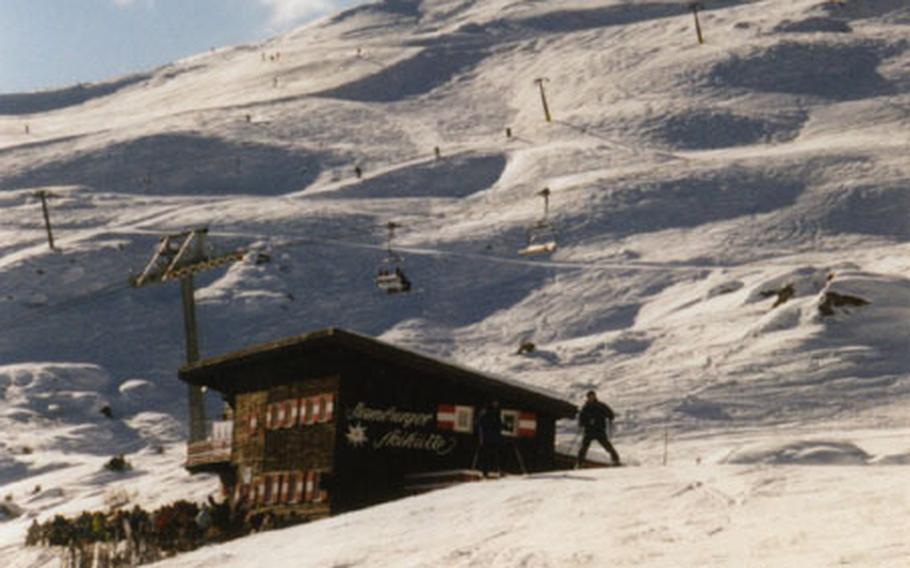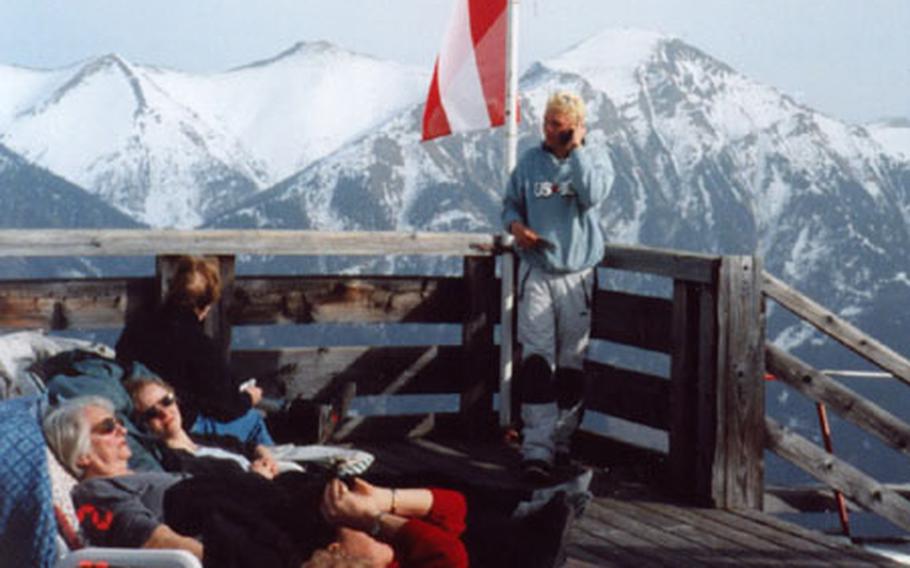 Bad Gastein is more than a ski resort. This "bad" (spa) town in Austria's Tauern Mountain range is also a place to soak in hot pools of mineral water or sit in steamy mountain caves where you sweat and breathe the air, which is said to be good for you.
But we went to Bad Gastein, about an hour south of Salzburg, primarily to ski. And there was ample terrain to discover.
Bad Gastein's slopes link to those of neighboring Bad Hofgastein, and you can also ski slopes on the other side of the valley at Dorfgastein and Graukogel, as well as the runs at Sportgastein at the end of yet another valley. In all, that's a total of 125 miles of slopes, primarily beginner and intermediate terrain, with some wonderful long runs for cruising.
The place to start the day is the Bad Gastein train station for a gondola ride to the top of the Stubnerkogel, 7,382 feet up. From there you can ski the front side of the mountain, slopes that lead back to town. Or you can head over the mountain and down the back side to the Angertal ski center, a complex with restaurants, a "children's experience park" with magic carpets, wave trains and more, and the lift that connects with the Bad Hofgastein slopes.
A red (intermediate) run takes you halfway to Angertal. Then you can choose between a long, leisurely, blue (easy) slope through the trees and a not-too-demanding black (difficult) slope to reach the bottom and the other lifts.
But before you ski all the way to the bottom, you may want to do the red run several times.
From Angertal, consult the map and make your way to the top of Bad Hofgastein, the Hohe Scharte at 7,590 feet. From there it's smooth sailing all the way to Bad Hofgastein, about five miles of awesome skiing on three separate trails. A mountain train takes you back to the halfway point, where a chairlift goes back to the top. This is a run worth skiing more than once.
Bad Hofgastein's on-the-mountain restaurant complex is at Kleine Scharte. If the sun is shining, get a table on the terrace at the Kleine Scharte Bergrestaurant. Surrounded by dynamite mountain scenery, this retreat is so inviting you may even be tempted to get a lounge chair and forgo the slopes for a bit while you take in the rays.
Many in our group, Stuttgart's Patch Ski Club, spent a day last winter at Sportgastein. We took a free bus ride from the Bad Gastein train station. It followed a valley road that slices through a steep gorge, whose rocky walls are punctuated with frozen waterfalls.
Sportgastein slopes are the highest in the area, so there's sure to be good snow. But, unfortunately, not a great variety of runs. A gondola takes skiers to the top, where both a blue and red run descend and connect to a few more runs. There's just one T-bar midway down.
If the snow is good in Bad Gastein, Sportgastein may not be worth the trip, unless you want to cross-country ski on the prepared track at its base, or try its long (seven miles) non-groomed black run over the back of the mountain to a road where you can catch a bus back to town.
The town of Bad Gastein, which clings like ivy to a steep mountainside, is worth discovering. Leave the slopes early and spend some time at the town's mineral pool complex, the Felsenbad, which even has a year-round indoor/outdoor pool.
Or, just walk around this old mountain town with its belle époque architecture and classy shops.
Back in the 18th century, Bad Gastein was a ritzy spa where the imperial aristocracy came to soak in thermal waters and socialize. Last year we stayed outside of town at the Hotel Helenenburg, where Austria's legendary Empress Elisabeth I (Sisi) was a frequent guest.
Another Bad Gastein attraction is its casino, where some in our group tried their luck. And, a favorite with photographers is the town's mini Niagara opposite a bridge in the middle of town. It roars through the town in summer, but is frozen splendor in winter.
— Leah Larkin, a member of the Society of American Travel Writers, is a journalist living near Stuttgart, Germany.