Speyer: Experience a trio of indoor autumn events
by
Matt Millham
October 31, 2006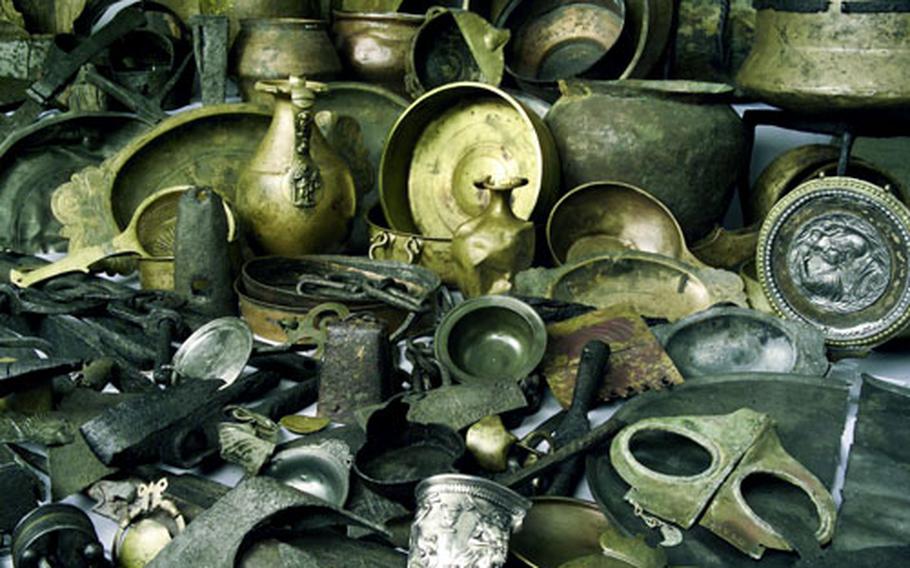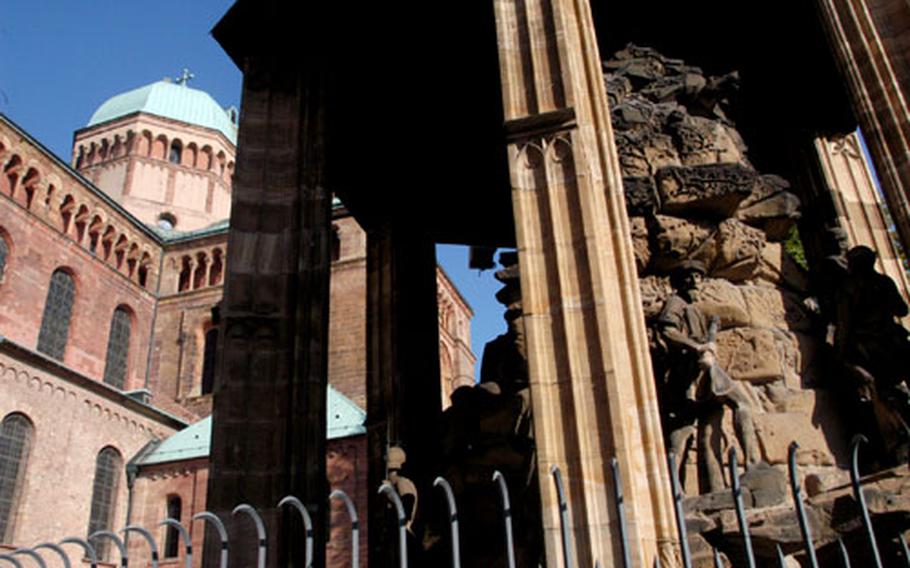 There is one sure-fire way to keep Germany's notorious fall weather from ruining weekend plans: Plan to stay inside.
Three destinations in the city of Speyer, each about a two-minute walk from the same parking lot, offer maximum exposure to German history and nature with minimum exposure to the elements. They are: the Speyer Museum of Palatinate History, the Sea Life aquatic center and Speyer cathedral.
With more than 300,000 exhibits in its collection, the Speyer Museum of Palatinate History — or Historiches Museum der Pfalz Speyer — is among Germany's largest museums.
In addition to its permanent relics, the museum also has two feature exhibits that change often. Showing now is "The Barbarian Treasure," which ends Nov. 12.
An exhibit for children — "The Pirates" — begins Dec. 10 and runs through April 15. This exhibit will be in the children's museum, which is associated with the history museum, but requires a separate entry fee.
The popularity of "Barbarian Treasure" prompted the museum to extend its run by three weeks. The exhibit's more than 1,000 items dredged up from the bottom of the Rhine less than 20 miles south of Speyer offer a snapshot of life in Germany in the third century.
The Roman-era metal artifacts give a view of what life was like for the common man. In addition to jewelry, there are kitchen utensils, cookware, and blacksmithing and woodworking tools.
Photography is not allowed in the museum, and all of the exhibits are presented in German only.
Sea Life, a five-minute walk from the museum, is an indoor aquarium that depicts animal life in German waters from the head of the Rhine down to the North Sea. All of the exhibits are presented in both German and English, and photography without flash is allowed. While there are some interactive exhibits in the museum, Sea Life, part of a series of centers across Europe, goes out of its way to bring the underwater experience alive without getting visitors wet.
Children and adults are encouraged to interact with anemones and starfish in one exhibit. An underwater tunnel surrounds you with fish of all shapes and sizes, and tanks extend out of the walls in every direction.
Sea Life's highlight is an enormous, accessible tank you can put your hands in. Here, a tour guide tells the stories behind the various fish, crabs and other sea life as it swims by within reach.
Speyer's cathedral, the Cathedral of St. Mary and St. Stephen, is a Romanesque behemoth visible from almost anywhere in the city and the focal point of much of the region's history. Construction of the cathedral began in 1036, and it's one of the few things that survived relatively intact when the city was destroyed by the French in the 17th century.
As the official church of the Salic emperors, the cathedral was the burial place of German emperors for almost 300 years. The cathedral's crypt, which holds their remains, is open to the public along with the rest of the cathedral and its surrounding gardens.
Know and go ...Directions: Speyer is off A6, about 15 miles south of Mannheim. Coming from the north or south on A6, merge onto A61 and head west toward Speyer. Take Exit 64 toward Hockenheim/Speyer. Keep right at the fork in the ramp and merge onto the L722, which turns into B39. The cathedral and the museum are both signposted on all roads in and around Speyer. There are also signs directing you to the parking areas. From the parking areas, the cathedral is easily recognizable. The museum is across the roundabout from the cathedral. Signs in front of and around the cathedral and parking areas direct you to Sea Life.
Times: The museum is open 10 a.m. to 6 p.m. Tuesday through Sunday, except Wednesdays, when it is open until 8. Sea Life is open 10 a.m. to 5 p.m. every day except Christmas Eve. The cathedral is open 9 a.m. to 7 p.m. Monday through Friday, 9 a.m. to 6 p.m. Saturdays and 1:30-6 p.m. Sundays through the end of October; beginning Nov. 1, hours will be 9 a.m. to 5 p.m. daily. Church services are Sundays at 7 a.m., 9 a.m., 10:30 a.m. and 6 p.m.
Costs: Combination tickets including admission to both the Museum of Palatinate History and Sea Life are 14 euros for adults and 8.50 for children ages 3-18. The museum alone, including all exhibits, is 8 euros for adults, 6 euros for those qualifying for reductions. Admission to Sea Life is 12 euros for adults, 8.50 euros for children 3-14; family tickets, which admit two adults and two children, are 38 euros. The cathedral operates on donations.
Food: Food is available in the museum and in Sea Life, and there are more than a dozen restaurants within a two-minute walk of the cathedral offering everything from fast food to traditional German fare.
Information: Museum of Palatinate History's telephone number is 06232-13250; its Web site is www.museum.speyer.de but is in German only; and its e-mail info@museum.speyer.de. Sea Life's Web site is www.sealife.de and has an English-language option. Its telephone number is +49 (0)180 666 690 101 (€ 0.20 per call from German landlines, maximum of € 0.60 per call from cell phones). The cathedral's phone number is 06232-1020.